This Girl Can to Red Consultancy
Sport England awarded Spring and Red Consultancy an 18-month contract to work on its famed This Girl Can campaign after a competitive pitch process. The move ended Freuds' partnership with the campaign to promote women's participation in sport, but not before it created another excellent iteration of the campaign in January.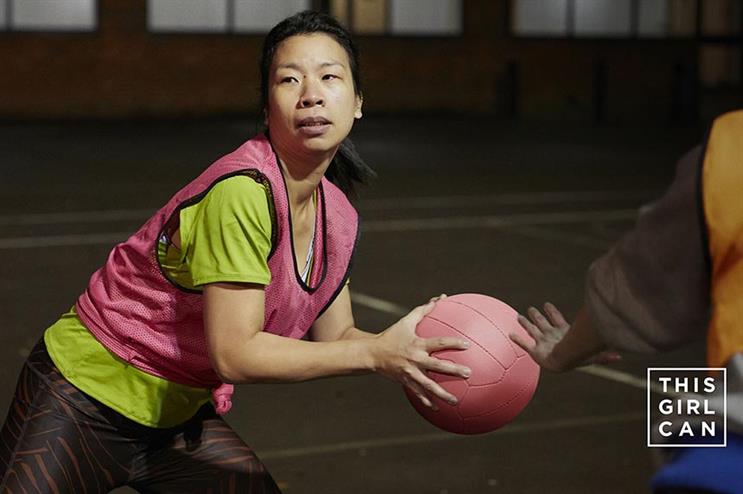 The new brief is intended to raise awareness of and debate about some of the barriers holding women back from taking part in sports and physical activity, "creating moments and storylines to keep the issue on the news agenda and encourage more women to get active". Spring, which specialises in "immersive community engagement", will be responsible for governance and design. Red Consultancy was brought in as a target audience specialist partner, responsible for creative and national activation.
PlayStation to Red Consultancy
Red Consultancy were in the winners circle again, this time claiming the highly-coveted Sony PlayStation account. The videogaming brand appointed Red as its PR, social and influencer marketing partner – an account previously held by The Romans. The scope of work includes marketing the console and software, with the brief covering press office, influencer relations, content creation and PR-led experiential activity. Red helped launch the PS5 console in November with a wonderful takeover of London Underground's Oxford Street station featuring PlayStation's iconic button symbols.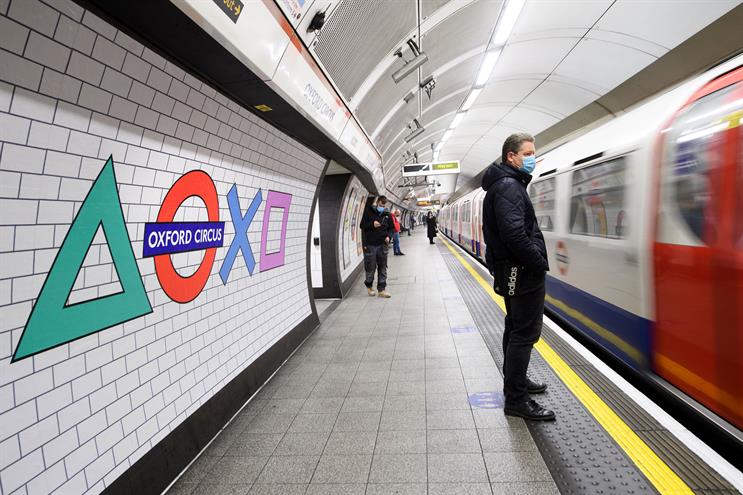 Superdrug Health & Mobile to Maven
The Superdrug Health account moved to Maven, a communications agency set up by managing director Lisa Taylor, who was previously co-founder and account lead at Superdrug's former agency, Well Hello – now called Sunny Side Up. Maven won the account following a protracted competitive pitch for the dual brief, which encompasses Superdrug Health and its Mobile phone division. The brief includes campaign creation, proactive and reactive press office function and influencer relations. Maven was set up by managing director Taylor in October after she left Well Hello. Maven is half-owned by Nicki Murphy, chief executive of content marketing agency The River Group, which has been an agency partner of Superdrug for 18 years. Well Hello had defended the account when Superdrug began the pitch process.
Pernod Ricard shakes up roster
Pernod Ricard UK added four agencies to its consumer PR roster: Exposure, Instinct, Talker Tailor Trouble Maker and The Romans. Their remit will include strategic and creative counsel, campaign amplification and managing a proactive press office for the UK arm of the world's second-biggest wines and spirits group. Only one of the rostered agencies, Instinct, has previously worked on Pernod Ricard UK brand campaigns.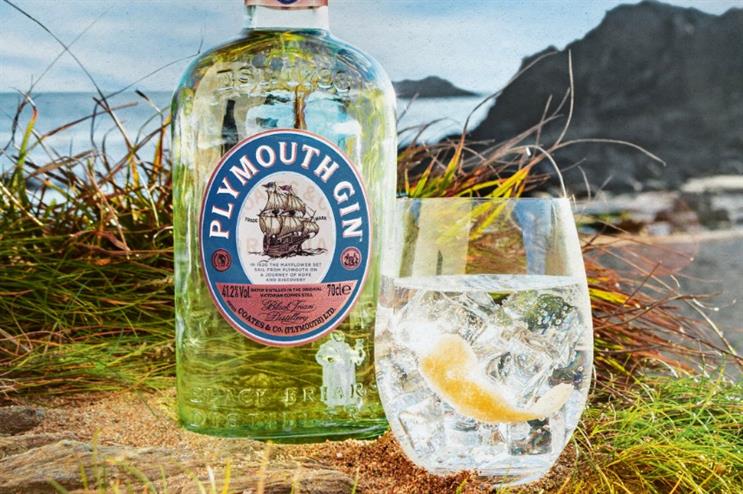 Exposure, Talker Tailor Trouble Maker and The Romans are all new to the business, which owns Absolut, Jameson, Plymouth Gin, Perrier-Jouët and Beefeater, among other brands.
Hotels.com hires Manifest
Hotels.com appointed Manifest to deliver an integrated PR, social media and content brief. Manifest will help Hotels.com develop a brand strategy and engage customers at a time when booking activity has been severely hit by the coronavirus pandemic. Manifest won the account following a competitive pitch process. The account will be led by associate director Helen Kenny and managed by Manifest's London and Stockholm offices. Manifest created a campaign about a surge in searches for accommodation around Barnard Castle in the wake of Dominic Cummings' lockdown breach. Later in the year, they devised the Hotel Room 101, where the public placed things they wanted to leave behind in 2020. Separately, Manifest also won a coveted brief to mark Virgin Group's 50th anniversary.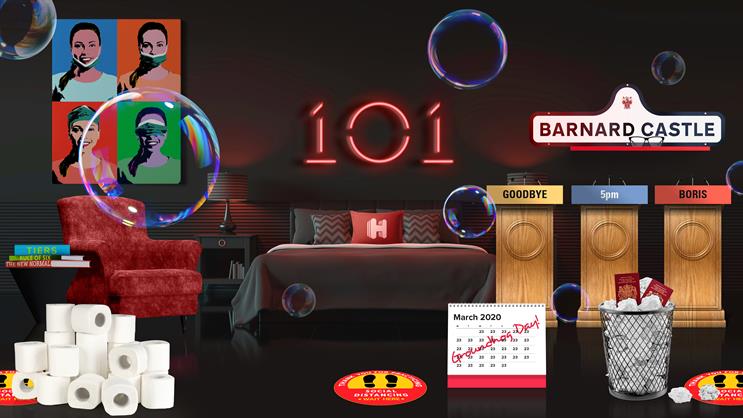 Hyatt International and Zeno Group
Hyatt International Europe, Africa and Middle East (EAME) named Zeno Group as its agency of record for corporate and brand communications. The work will be led by 3 Monkeys Zeno in London, with Zeno Paris supporting the French business. Zeno secured the business during a challenging time for the hotel and hospitality sector, which faced an unprecedented downturn in business due to the pandemic. 3 Monkeys Zeno's role is to act as the hub agency for Hyatt International across the region. The brief covers corporate and executive communications, employee engagement, issues management, and creative brand storytelling. Zeno Paris was tasked with a corporate and brand brief in France.
Co-op hires Headland & Halpern
The Co-op shook up its PR roster by adding new consumer/influencer and corporate/public affairs partners. Halpern was brought in to focus on consumer campaigns, media relations and working collaboratively on influencers with the Co-op's digital agencies to support the group's brand vision to "co-operate for a fairer world". The brief includes major brand campaigns and complements a corporate and public affairs brief recently won by Headland.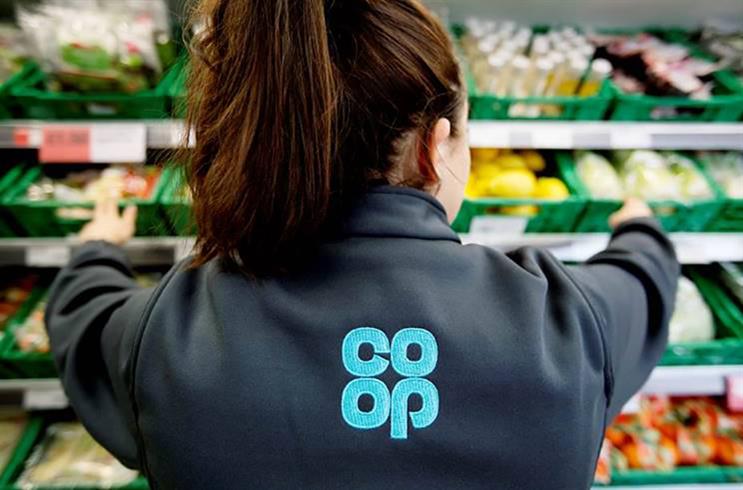 Headland's remit includes financial PR, corporate comms and public affairs, with some campaigning work for its head office. M&C Saatchi Talk (then M&C Saatchi PR) previously provided consumer PR support to the Co-op since 2016.
Headland & Stonehaven embrace TikTok
Social-media platform TikTok appointed Headland and Stonehaven to provide policy comms and public affairs functions. Headland was appointed to carry out consumer work on a project basis, but the scope was widened to include corporate comms. The agency was tasked with providing comms on legislative announcements, while Stonehaven will carry out traditional public affairs and parliamentary engagement. TikTok faced a raft of corporate and political challenges in multiple countries because of links between parent company ByteDance and the Chinese government.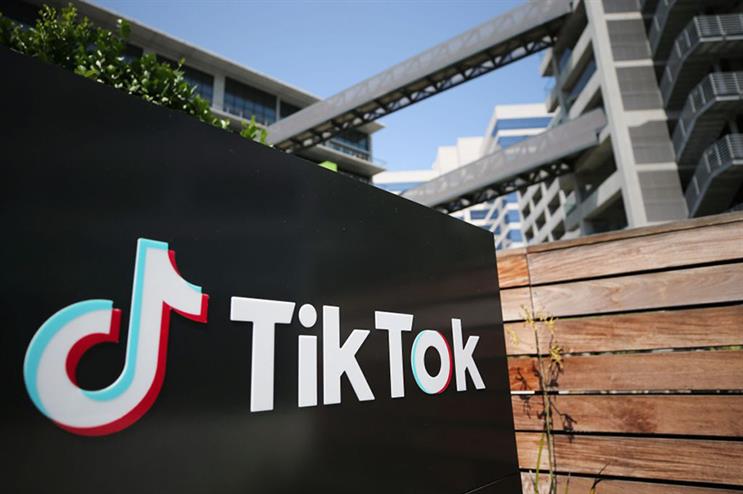 ScottishPower retains Stripe
One of the UK's major utility companies, ScottishPower, retained Stripe Communications as its PR agency, following a competitive pitch. Stripe had worked with ScottishPower since 2012, providing PR and communications support across the business. This includes ScottishPower Retail, for domestic and business customers; ScottishPower Renewables; SP Energy Networks; and the ScottishPower Foundation – as well as the company's corporate, sponsorship and CSR functions. The agency has been tasked with delivering media relations, influencer engagement, stakeholder management, social-media campaigning and creative content. The account is led by chief executive Juliet Simpson and group account director Shaun Bell. 
Kellogg hires agencies
Kellogg added new agencies to its UK roster. Publicasity was appointed to manage the trade media support for cereal and snacks company. The agency will focus on promoting Kellogg's leading brands with strategic comms campaigns to raise awareness of established products and innovations across the trade media, covering key retail channels. Kellogg also appointed Connect to handle its UK public affairs on a retained basis. The agency will work to grow and maintain Kellogg's reputation in the UK, raise awareness of its work on sustainability, and highlight its efforts to tackle food insecurity.
Etihad booked 8020 Communications
Travel, aviation and transport PR specialist 8020 Communications was appointed as long-haul airline Etihad Airways' UK and Ireland partner after a competitive pitch. The agency was tasked with promoting the UAE-based carrier to leisure and corporate customers, with a brief to place sustainability and innovation at the heart of its PR activity. The retained brief formed part of a global transformation programme across the airline, which included highlighting UAE capital Abu Dhabi, its history and cultural scene, helping position it as an attractive stopover gateway to other international destinations.
Tourism briefs aplenty
There have been several high-profile tourism board account moves throughout the year despite pandemic restrictions curtailing many travel plans. Here are a few of the major ones. Promote Iceland has appointed M&C Saatchi Group to jump-start the recovery of its tourism industry following a pitching process that involved 15 agencies. The brief includes PR, social, experiential and advertising to more than 20 countries, with a focus on the key tourism markets of the US, UK and Germany. The Italian Tourist Board has appointed The Brighter Group (TBG) to help drive tourism from the UK in another COVID-19 recovery brief. TBG's role is to build interest in holidays to Italy via media buying, digital media and design.
Turkey Tourism hired Publicasity to promote the country as a transcontinental destination to consumer and trade media in the UK. The support includes a proactive press office and media review stays across national and consumer media titles. Golin was hired to handle Tourism NZ's PR and content activities in the UK and Germany, including day-to-day consumer and trade press office, partnerships and influencer engagement. It will work with The Brooklyn Brothers to support creative and strategy based on the existing global "100% New Zealand" brand slogan. The Morocco National Tourist Office hired Black Diamond as its first retained PR agency in the UK and Ireland.
LG's global review
LG Electronics retained WPP's LG-One multi-agency unit – comprising Ogilvy and Hill+Knowlton Strategies – for its global corporate PR AOR account. Nine global agencies were invited to pitch for the business in the competitive review. The LG-One team has worked on the account since 2009, and handles its global corporate communications work in a multimillion-pound contract.
Morrisons consolidates PR
Supermarket chain Morrisons hired The Academy for an expanded consumer PR brief. The appointment followed a competitive pitch that is understood to have included four agencies. Since 2016, Morrisons has used two agencies for its consumer PR: The Academy for the brand work and Cirkle for product PR. The Academy's new brief consolidated the two.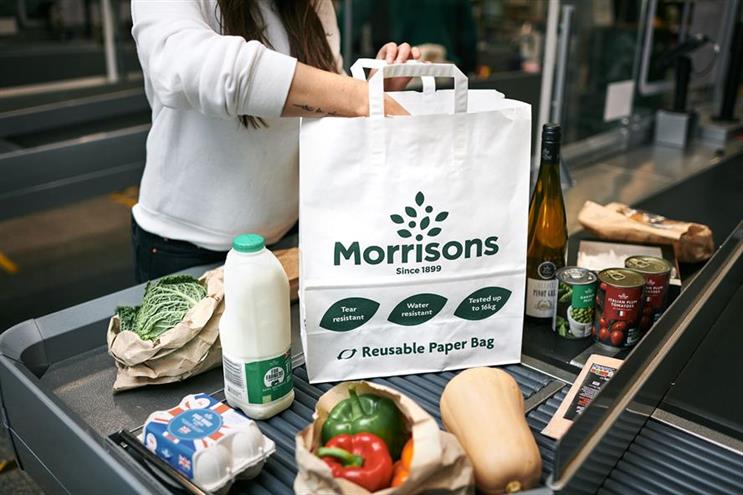 Aldi expands Clarion remit
Aldi expanded its remit with Clarion Communications to cover all of its consumer comms in the UK. The move meant Frank PR parted ways with the supermarket for retained work after less than a year, although it will still handle projects for it. Clarion has handled PR for Aldi's special buys, beers, wine and spirits ranges for the past eight years. The agency's brief was extended to include press office and communications for Aldi's grocery business, its Mamia parenting brand, and health and beauty products. Comms for those elements had been handled by Frank since late 2019, when it took over from Red Consultancy.
BMW hands keys to Popcorn
BMW Group hired Popcorn to deliver "agile and creative lifestyle PR programmes" for its BMW and Mini brands. The remit included press office work, ensuring continued positive appraisal among existing BMW and Mini fans, and engaging new audience. Popcorn is responsible for delivering BMW and Mini's strategic and comms objectives, and maximising coverage in mainstream and lifestyle media across seasonal and calendar news moments. The agency became an extension of the BMW and Mini product communication teams.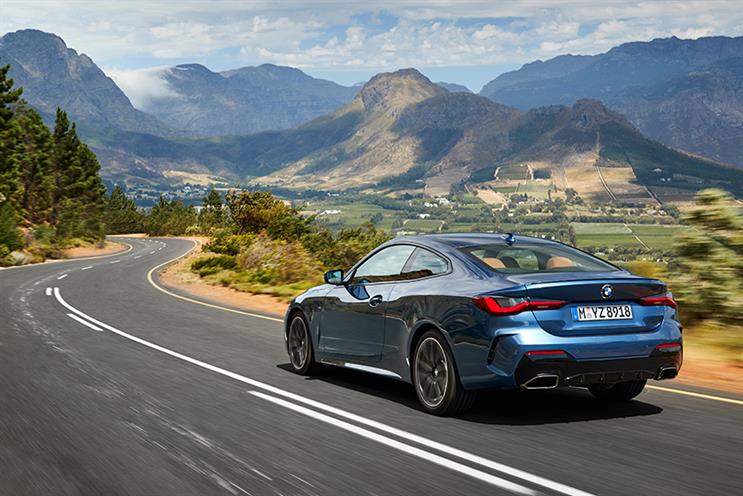 Subway hires Taylor Herring & MSL
Creative PR shop Taylor Herring was appointed as Subway's UK consumer PR agency following a five-way pitch. The restaurant franchise also chose MSL to handle a UK and EMEA corporate reputation brief. Taylor Herring was tasked with delivering a full press office service, influencer-led activations, creative collaborations and brand PR activations for the sandwich chain from the autumn and throughout 2021. Its national and regional PR programme is intended to drive footfall, while a brand PR campaign focuses on a Gen-Z audience. MSL's role includes overseeing all corporate communications, public affairs and crisis for Subway across the region. Subway previously worked with Good Relations in the UK.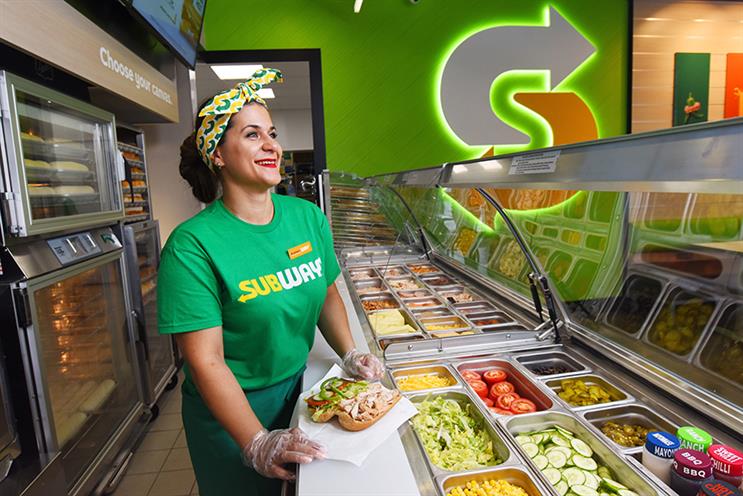 Sports Direct turns to The Romans 
Britain's biggest sports retailer, Sports Direct, hired The Romans as its retained PR agency following a competitive pitch process. The remit includes a retained press office and influencer programme, and creative projects to support a business-wide elevation strategy and new brand direction for the retailer. The Romans will lead its PR and influencer approach, and work alongside Sports Direct's broader inter-agency team to shift perception of the brand, with a clear focus on retail, ecommerce and experience.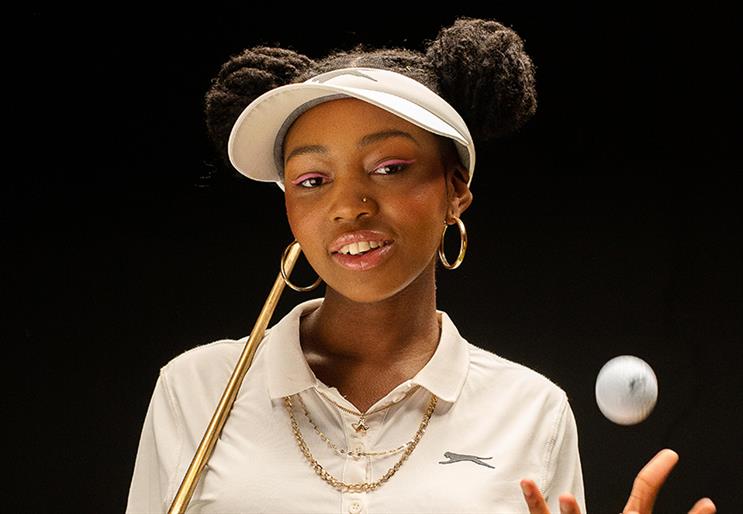 The agencies' first task was to launch the new brand direction with the release of Sports Direct's first Christmas campaign, 'Sports starts here'. The Romans capped off a strong year by winning the WWE account.