This is not a particular endorsement of the agencies mentioned, but rather a list of those we think have an interesting story and are likely to make an impact this year. They are listed alphabetically and we've chosen only one agency per holding company.
The Academy/M&C Saatchi Talk
We start with two entries in one write-up. Last year Chris Hides (pictured below), the M&C Saatchi veteran of 16 years who helped oversee the merger of M&C Saatchi PR and sister agency Talk.Global, moved to another renowned consumer shop, The Academy, where he joins co-founders Mitch Kaye and Dan Glover at the helm.
The departure of Hides – and global head of strategy Chris Brown, now of Amazon – prompted a restructure of M&C Saatchi Talk's top team. The agency made two senior hires: head of consumer Lucy Swan, who joined from Porter Novelli, and head of strategy and creative Will Cooke, formerly of Golin. Meanwhile, The Academy has welcomed some interesting new client briefs in recent months, not least an expanded account with Morrisons.

This year feels like a new beginning for both agencies.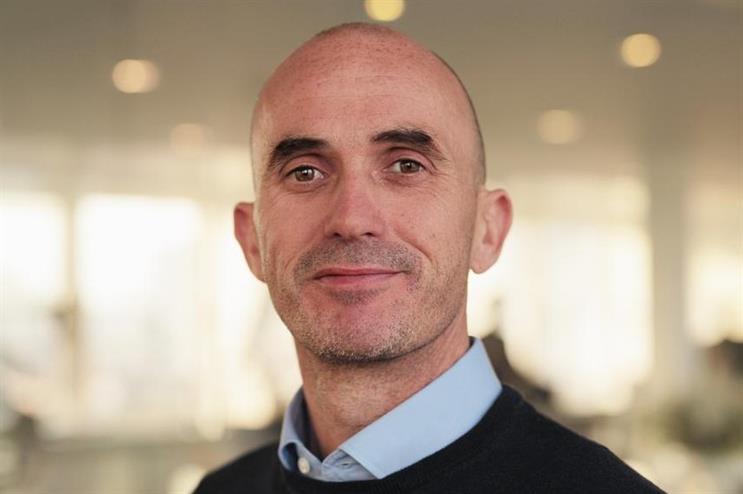 Cow PR
We are tipping (Cow tipping?) this independent creative consumer comms agency – a relative veteran of the genre, which turns 21 in 2021 – as one to keep an eye on this year. September marked the return to the agency after eight years of Mark Perkins, one of PR's top creatives. The former W and MHP creative chief has joined Cow's leadership team alongside founder Sian Morgan, fellow creatives Matt Wilcock and Donald Swanepoel, and head of PR, Alex Bell. Cow has released some thought-provoking campaigns in recent times, including the PRWeek Award-winning 'Taking a stanza' for the Institute of Cancer Research and the 'Swimming In It' environmental awareness campaign for The Big Bang Fair.
With the 'old gang back together', can we expect more creative magic in 2021? (Pictured, L-R: Wilcock, Perkins and Swanepoel, with Morgan, front).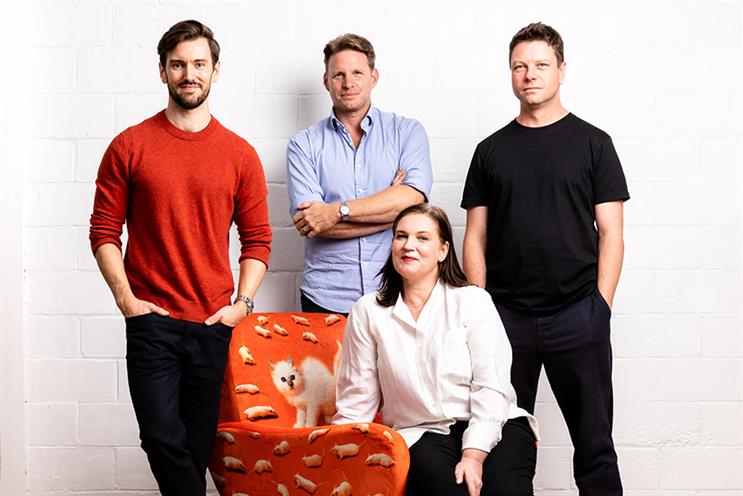 Definition
This Leeds-headquartered shop, born from the merger of comms agencies Acceleris and Limelight, marks its second birthday this month. A double acquisition in late 2020 – internal comms and employee experience agency Words&Pictures, and later brand strategy and creative design agency Redhouse, which has a host of public sector clients – points to a desire to diversify.
The agency, which also has offices in London and Dubai, has spoken of its ambition to develop an "inside and out" approach to communications, addressing "risk-laden gaps" between internal and external comms, while the Redhouse deal should boost its creative abilities and widen the firm's client base. Will Definition (led by MD Louise Vaughan, pictured below) become a new force in integrated comms in 2021?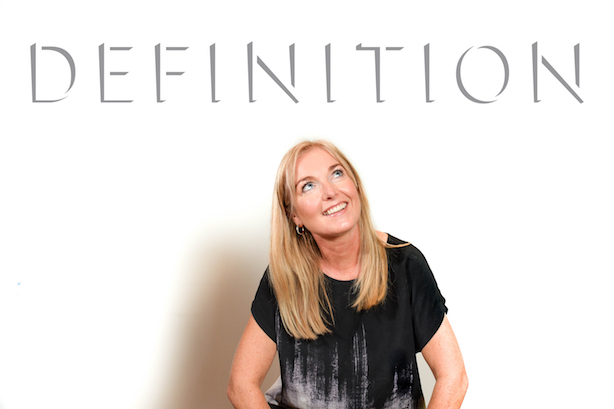 Engine Creative
It's no secret that a number of sports PR specialists had a difficult time in 2020 after all major sports were paused for months in the lockdowns. The break led to at least one prominent agency casualty, with the collapse of Promote.
In September we saw the end of Engine Sport (formerly Synergy), the renowned sports comms and marketing agency, as a standalone entity. Co-founders Lisa Parfitt and Tom Gladstone departed and the group incorporated its sport and brand experience practices into Engine Creative, led by chief executive Ete Davies.
As with many things, the coronavirus likely accelerated a process that was already on the cards. Nevertheless, adapting to the new integrated structure, and the unpredictability of live sport in the COVID-19 era, will be key challenges in 2021.
Speaking to PRWeek in September, Davies (pictured below) said clients and agency partners were exploring new ways of engaging with fans who – for the most part – were (and remain) unable to attend live events in the UK.
"We are helping clients rethink what that virtual/digital experience is going to be, and how digital platforms and technology can help bring sports communities together in new and interesting ways," he said. "All change brings with it creative opportunities if you move and adapt at speed, so we are excited about the projects we have in the hopper right now."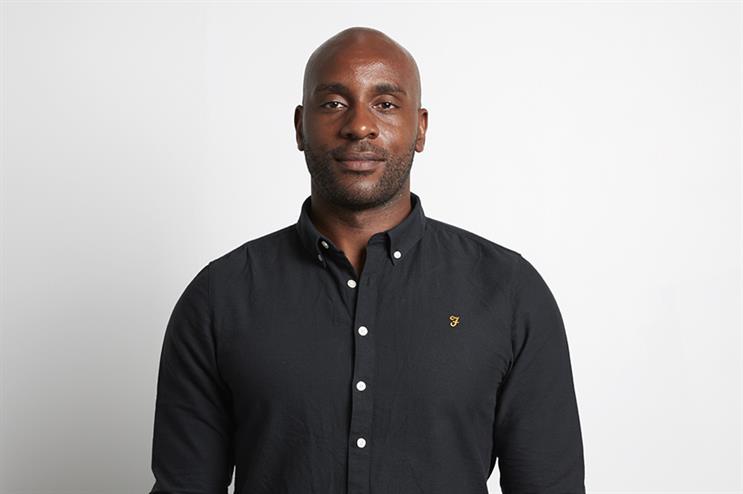 (We're adding an honourable mention of sister agency Engine Mischief. The consumer PR shop underwent a 'brand refresh' in 2020 under its fairly new leadership team.)
Finsbury Glover Hering
Agency-land welcomed a major new name this year, as WPP stablemates Finsbury, Glover Park Group and Hering Schuppener completed their merger to form a global financial and strategic comms powerhouse.
With almost 700 employees across 18 offices, it represents WPP's intent to compete on scale with global rivals such as Brunswick, FTI Consulting, Teneo and the Havas/AMO network, as well as with management consultancy firms that have been making inroads into comms.
The move is more than a formalising of the three-way partnership that has existed since 2017. The leadership upped their stake in the new business to 49.99 per cent. It likely demonstrates a willingness by WPP to surrender some ownership in order to keep the experienced leadership team incentivised and motivated.
Meanwhile, FGH has been expanding its specialisms past traditional transaction and financial comms. It now boasts a suite of services including business transformation, corporate reputation and leadership strategies, crisis and issues management, government relations and policy, digital strategy, design and creative solutions. This could prove crucial for keeping ground with its increasingly-diversified rivals.
There's also a fresh leadership team, including UK chief executive Faeth Birch (pictured below), to steer the first year of business as a merged entity.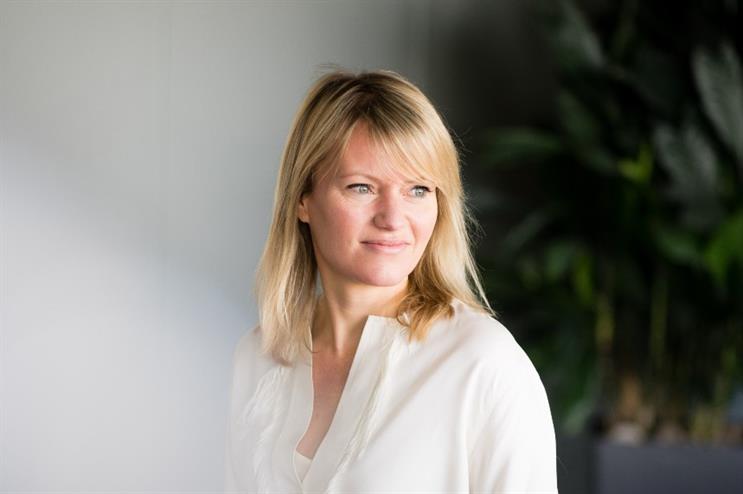 Four Communications
Last year saw some major changes at the integrated agency, starting with a restructure in which 17 practices were reorganised into seven business units. At the time, Four said it was planning "targeted acquisitions", and in November it snapped up property PR boutique Two Blue Communications.
The pressures of COVID-19 are likely to lead more agencies to look to sell, and Four, with backing from the Business Growth Fund, could be among the major acquirers. And not just in Britain; the company, led by chief executive Nan Williams (pictured below), has offices in Abu Dhabi, Dubai and Riyadh, in addition to its four UK sites. Group managing director Ray Eglington told PRWeek last year that it is targeting the "UK, and potentially elsewhere".
There have also been changes in some of the senior team, including new MDs in its corporate & financial and property practices.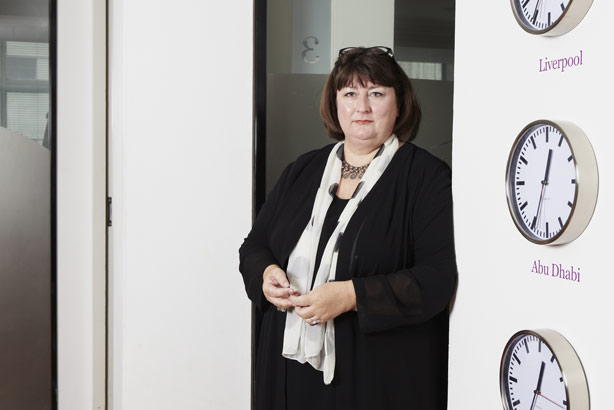 Grayling
Grayling has a spring in its step these days; as much as any agency can in these troubled times, at least.
The success of the UK business – revenue grew 19 per cent in pre-COVID 2019 – in particular prompted parent company Huntsworth to elevate EMEA chief executive Sarah Scholefield and EMEA chairman Richard Jukes (pictured below) to lead the global operation.
The global chief executive role had not existed at Grayling since 2015. Can we expect more alignment across the global business under the new leadership? Huntsworth thinks so, saying the move will "allow the agency to continue to deliver even greater integration, not just between offices but also between practices and shared services, in line with client needs and expectation".
Meanwhile, other senior appointments in the past year have included Jonathan Curtis, who was promoted to MD, and Peter Murray, who joined from Cicero as head of corporate affairs. And with Huntsworth under new, private ownership as of 2020, it marks the start of an interesting new era. Early signs are positive – Huntsworth chief executive Paul Taaffe told PRWeek in November that Grayling had a "stunning year" in 2020, with revenue up 30 per cent amid the pandemic.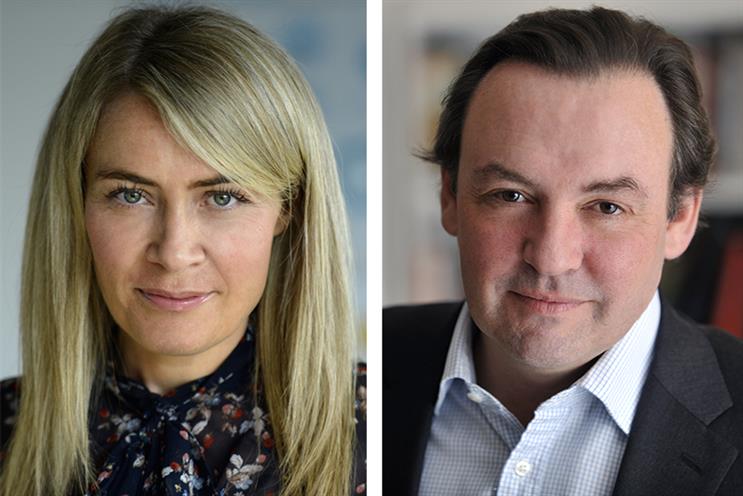 Hanbury Strategy
Hanbury made headlines in 2020 after controversially being awarded lucrative Government contracts worth a combined £650,000 without a competitive tender, via emergency provisions during the COVID-19 crisis. The firm also sparked an industry row over ethics when it emerged it had been appointed by Downing Street to recruit a new generation of special advisers at the heart of government.
Founded by former Vote Leave comms director Paul Stephenson (pictured below), Hanbury has clearly benefited from its close ties to Boris Johnson's administration. But with the Vote Leave axis of Dominic Cummings and Lee Cain now out of the picture, it'll be interesting to see how the situation develops in 2021. It's worth pointing out that Hanbury was already growing strongly before the crisis – revenue rose 60 per cent in 2019 and the company added a host of senior figures from politics and business.
Meanwhile, Hanbury is recruiting for roles in Brussels, suggesting a post-Brexit push into Europe is on the cards.
The London-based agency is also worth watching for its employment policies; it is working with highly regarded consultant Jane Fordham, widely seen as the driving force behind many of Golin's talent and diversity initiatives in a former role. Last year Stephenson became one of the first male mentors in the Women in PR/PRWeek Mentoring Scheme.

Manifest
In 2020, Manifest founder Alex Myers was named global PR agency professional of the year at the PRWeek Global Awards; a fitting tribute to the man who has grown Manifest into a multinational creative comms innovator over the course of a decade. It followed the group's International Agency of the Year wins in 2019 and 2018.
Manifest's global reach expanded further in 2020 with an opening in Australia, which followed expansion into New York in 2019 and Stockholm in 2016. The agency also launched in Manchester in 2020. Don't rule out further openings in 2021; South Africa has been mooted.
Meanwhile, Manifest has been recognised as a leading player in tackling the industry's poor record on diversity. It was the first to receive The Blueprint 'diversity mark' in 2020, and the agency's Julian Obubo – a co-guest editor of PRWeek's 'making PR anti-racist' edition in September – is respected for his insights on the topic. In the summer, Manifest launched a continuing professional development (CPD) platform for the creative industry called Incite. We can expect further innovation on working practices from Manifest, which is a regular contender and winner at the PRWeek Best Places to Work Awards.
Finally, Manifest has strengthened its team in recent months, adding a digital content strategy director in Manchester and a creative director in London, while Obubo (pictured below left) and fellow long-time exec Helen Kenny (pictured below right) were upped to partners. The company feels well placed for the challenges of 2021.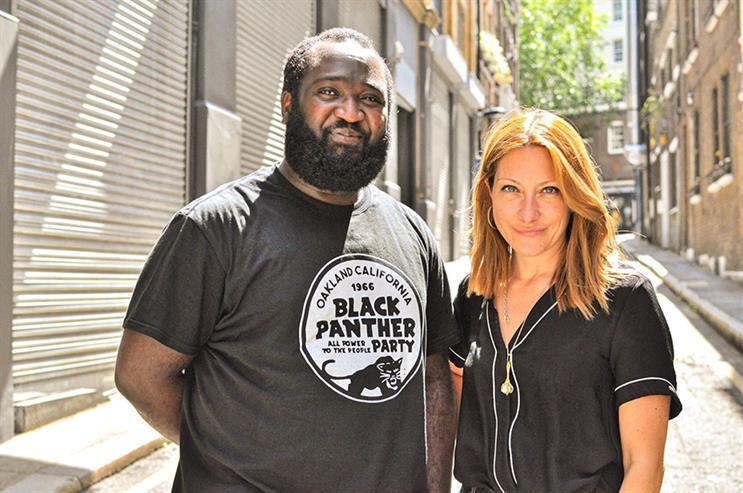 90TEN
90TEN has been among the fastest-growing UK healthcare comms agencies in recent years, and in April, the London firm entered a new era following its acquisition by medical comms and technology company Envision Pharma Group.
The move is likely to open doors to Envision's client base, which includes all of the top global 20 pharma companies. It represents a big opportunity for 90TEN – which is the only PR and comms firm within Envision – especially as the roll-out of the multiple COVID-19 vaccines gather pace this year. The deal also gives 90TEN better access to the US market.
Any PR consultancy with such a firm grip on pharma is likely to do very well this year. (Pictured below, L-R: 90TEN's Peter Impey, Carole North, Paul Tanner and Alison Doughty.)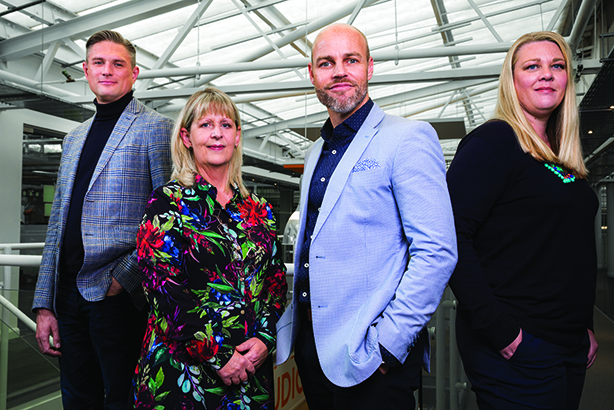 Portland
Last year was a challenging one for the Omnicom agency, and the first without its founder Tim Allan.
Portland experienced several senior departures announced alongside a restructure in the summer that also saw the promotion of head of corporate Sam Ingleby to MD.
The agency lost senior executives Dr Jane Brearley, who was head of health in the UK, and Steffan Williams, who joined in 2018 to launch and lead its financial comms division. More recently, PRWeek reported that two members of Portland's leadership team, Nick Hargrave and Chris Hogwood, have left for senior corporate and public affairs in-house roles.
Meanwhile, a front-page story in The Sunday Times in November, centred on Portland and lobbying, would have been unwelcome. The story alleged Portland chairman George Pascoe-Watson may have breached ethical codes when "secretly" serving as an adviser to the Department of Health and Social Care during the pandemic. Portland said he was "advising the Government in a personal capacity and his role was unpaid". A complaint to the PRCA about Portland's conduct was withdrawn after the consultancy severed ties with its employee, Conservative peer Lord O'Shaughnessy (pictured below).
Expect more challenges in 2021.