1. Rachel Friend joins W Communications
W Communications, the 10-year-old consumer PR shop founded by Warren Johnson, hired former Weber Shandwick boss Rachel Friend as its new CEO. Friend departed Weber Shandwick at the beginning of this year, having spent nine years at the firm, the last two as UK and Ireland CEO. At W she is charged with helping to manage its "ambitious plans for growth and expansion in the UK and internationally". Friend also began her role as chair of the PRCA, succeeding FleishmanHillard Fishburn's Jim Donaldson. Exiting W Communications this year were former MD Richard Tompkins, who launched the agency Where Eagles Dare; former deputy MD Sophie Raine, who joined Ketchum as head of consumer brand; and former ECD Mark Perkins, who rejoined Cow.
2. Number 10's comms shake-up
James Slack was appointed director of comms following a high-profile implosion of Boris Johnson's inner circle at Downing Street, which resulted in the departure of Dominic Cummings and Lee Cain last month. Slack, a former Daily Mail reporter, was elevated from the Prime Minister's official spokesman role to Cain's old job. The director of strategic comms for Chancellor Rishi Sunak, Allegra Stratton, was hired as Downing Street's political press secretary.
3. Huawei's Rosie Bannister joins AxiCom, Brewster exits
WPP's technology communications agency, AxiCom, hired Huawei communications director Rosie Bannister as managing director of its UK operations. Her appointment followed a restructure in which Kate Stevens was named AxiCom EMEA president, Nick Head became European managing director and Katie Huang-Shin was appointed president of AxiCom US, following the sudden death of former Europe boss Henry Brake in February. Bannister will be responsible for growing the UK business, managing key clients and growing AxiCom's consumer creds. Just recently, Huawei's UK comms director, Edward Brewster, has announced he is leaving the company in January to relocate to New Zealand. His role is being divided between two other senior figures in the business.
4. Umunna and Berger to Edelman
Chuka Umunna (pictured below) joined Edelman UK as executive director and head of its environmental, social and governance (ESG) consultancy offer. His role includes advising business leaders on ESG audit, embedding ESG factors into decision-making, strategy and culture, and managing ESG issues relating to corporate transactions, the agency said. Former Labour Party frontbench MP Luciana Berger also joined Edelman, in the role of MD, advocacy and public affairs, to lead its advocacy and public affairs team. She replaces James Morris, who left earlier this year to join PwC.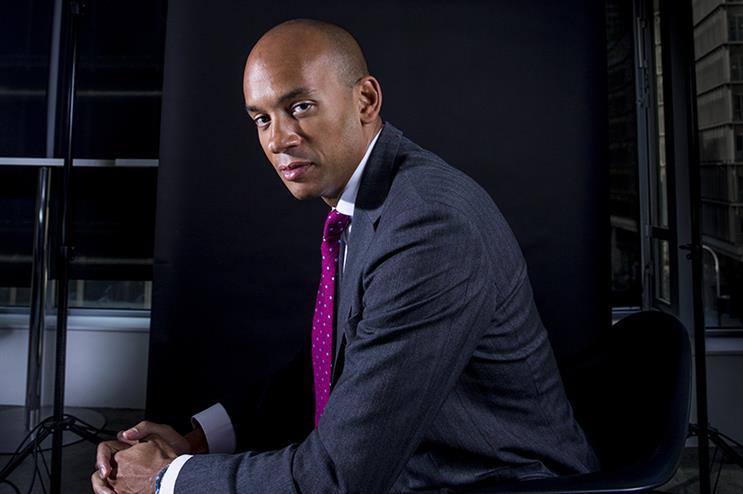 Read next: Umunna talks to PRWeek about Edelman, ESG, purpose and politics 
Listen: Luciana Berger joins The PR Show to talk about mental health
5. Leadership changes at Portland
Portland's leadership team has undergone several changes in the past year, including a restructure in which Sam Inglby was promoted to UK managing director. Heading out of the door are Portland's partner and head of strategy, planning, analytics, research and creative, Nick Hargrave, who is joining Deliveroo as head of public affairs early in 2021; and Chris Hogwood, a senior partner, who is moving to Landsec as head of corporate affairs. Earlier this year Portland's head of health in the UK, Dr Jane Brearley, and financial communications lead, Steffan Williams, left the agency. Portland also severed ties with Lord O'Shaughnessy.
6. The FA's new corporate affairs director
The Football Association appointed Edleen John as its director of international, corporate affairs and co-partner for equality, diversity and inclusion. John (pictured below, centre) will be responsible for the international and corporate affairs strategy across The FA. This includes leading the development and communication of public policy messaging for the organisation and – alongside HR director Rachel Brace – delivering The FA's equality, diversity and inclusion plan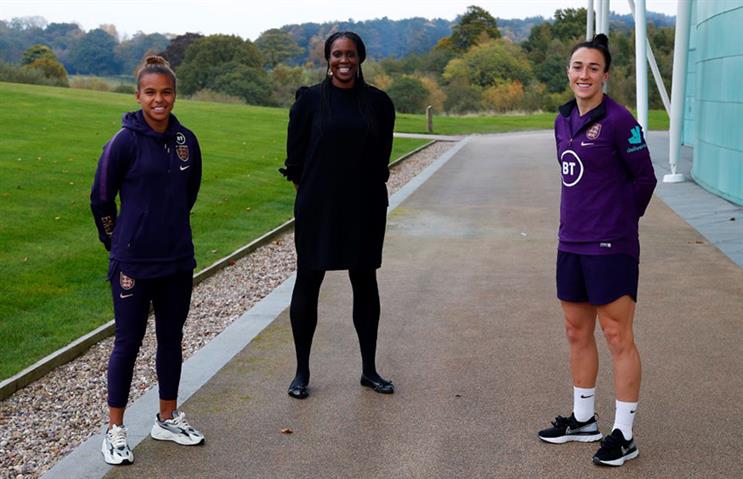 7. Stephen Doherty moves to Aviva
Barclays group head of corporate relations Stephen Doherty is stepping down after a decade at the bank to take up the new role of chief brand and corporate affairs officer at Aviva. He will join the FTSE 100-listed insurer in March 2021 and lead on brand, public policy, corporate responsibility, communications and customer strategy. Doherty will not be replaced directly at Barclays – Tom Hoskin, head of group media relations, will become head of group corporate communications on his departure.
8. Google's Simon Redfern joins Ofcom
The communications regulator has appointed Google's European public affairs chief to be its director of comms, as the organisation prepares to take on new duties from the Government. Simon Redfern, who is currently director of public affairs for Google in Europe, will take up his role with Ofcom early next year. He will oversee the regulator's comms team of 24 people across functions including public affairs, PR, corporate comms, internal comms and campaigns. Redfern takes over from Chris Wynn, who led the team for five years until he left to become director of corporate comms for the John Lewis Partnership in the summer.
9. EasyJet's Flic Howard-Allen departs 
EasyJet chief communications officer Flic Howard-Allen (pictured below), who was also a member of its management board, left the airline as it made thousands of redundancies as a result of the COVID-19 crisis. During her time at the airline Howard-Alen focused on building its external reputation; developing and launching its sustainability strategy; establishing a sustainability team; and relaunching easyJet's internal communications channels. The carrier's external communications is being led by Anna Knowles, director of PR and corporate affairs, who is a highly experienced travel comms professional. Knowles joined easyJet in 2011, having previously headed PR at Virgin Atlantic.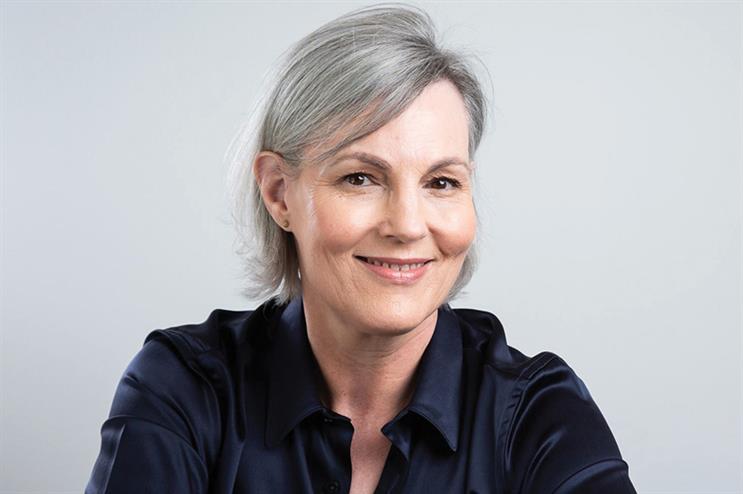 10. Virgin Group's Nick Fox steps down
Virgin's chief communications officer Nick Fox left after 13 years at the business. The group's director of communications, Tamara Bennett, will lead comms on an interim basis. Virgin Group's chief brand officer, Lisa Thomas, is also stepping down. Holly Branson will join the senior leadership team in the new role of chief purpose and vision officer, while Virgin Red chief executive Andrew Swaffield will join it in an expanded role that encompasses him continuing to lead Virgin Red and becoming group chief commercial officer.
11. Grayling's Scholefield, Jukes take global roles
Grayling has announced its first global chief executive in five years, with EMEA chief executive Sarah Scholefield promoted to the role. EMEA chairman Richard Jukes has been named as the agency's first global chairman. The moves come one year after the pair were elevated to lead the EMEA business. The global CEO role has not been in use at Grayling since 2015, following the departure of Pete Pedersen. The agency had earlier appointed Peter Murray as UK head of corporate affairs. Later in the year, Grayling hired Joey Jones from Cicero/AMO to oversee corporate comms and public affairs as strategic counsel. 
12. Chris Hides moves to The Academy
M&C Saatchi Talk managing director Chris Hides (pictured below) – a 16-year veteran of the agency – joined The Academy in the same role. He will help manage day-to-day operations, reporting to co-founders Mitch Kaye and Dan Glover. Hides was not directly replaced in his old role, but Lucy Swan, previously head of brand at Porter Novelli, joined M&C Saatchi Talk in the new position of head of consumer. M&C Saatchi Talk made another senior hire following news of Hides' departure, with Will Cooke joining from Golin in the new role of head of strategy and creative.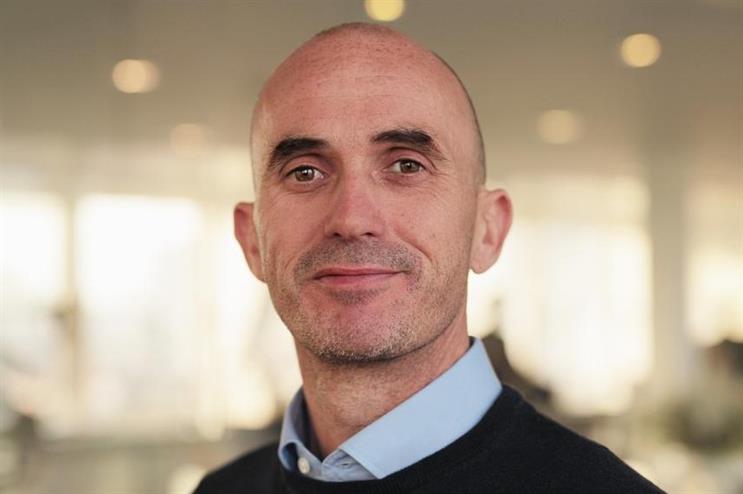 13. Janine Mantle joins tobacco company
Philip Morris Limited UK and Ireland has appointed Janine Mantle as its corporate communications director. She joins the tobacco company as it transforms its business model from cigarettes to smoke-free products in the UK. The Government has pledged to end smoking in England by 2030. Part of Mantle's role will be to broaden the debate about smoke-free nicotine products and the role they can play in tobacco harm reduction. She joins from HS2, where she spent six years as corporate affairs director, leading consumer-facing campaigns to promote the case for a new railway in Britain. Prior to that, Mantle held senior comms roles at British Gas, where she was director of media relations for more than five years, responsible for PR, media relations and crisis comms.
14. Coca-Cola hires Anna Lucuk 
Coca-Cola appointed ex-Coty corporate responsibility lead Anna Lucuk to its most senior comms role in Western Europe. London-based Lucuk has joined as director of public affairs, communications and sustainability in the soft-drinks multinational's Western Europe Business Unit. This grouping includes major European markets and accounts for 30 per cent of the volume of Coca-Cola products sold across EMEA. Lucuk succeeded Rafa Fernandez, who became general manager of the company's World Without Waste programme in Latin America. 
15. MSL appoints Jo Grierson
MSL Group hired ex-Freuds deputy MD Jo Grierson (pictured below) to the new role of UK MD, as strategic development director James Warren departs and consumer managing director Andrea Donovan prepares to step down. Grierson joins from Talker Tailor Trouble Maker, which she joined in early 2019 as managing partner. She is the first major hire under MSL London chief executive Chris McCafferty, who arrived at the Publicis network agency in September last year. MSL strengthened its creative team with the appointment of creative Kim Allain, who also joined from Talker Tailor Trouble Maker.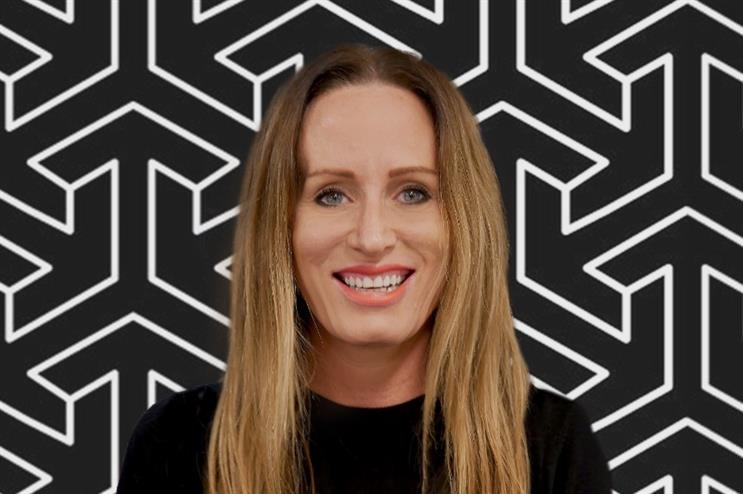 16. Instinctif hires Ed Amory
Former Freuds managing partner Ed Amory joined Instinctif in the new role of managing director. Amory is an executive member of the board and will "work closely with CEO Tim Linacre and the wider management team to support the business' growth and drive Instinctif Partners' integrated offer".
17. Golin names Ondine Whittington MD
Golin appointed Ondine Whittington (pictured below) as its London group managing director – a role that oversees the leadership of Golin and its healthcare comms arm, Virgo Health. Whittington, who was previously managing director of Virgo Health, took up her new role with immediate effect. Golin's previous London MD, Bibi Hilton, moved to become the Interpublic Group lead for Unilever in November 2019.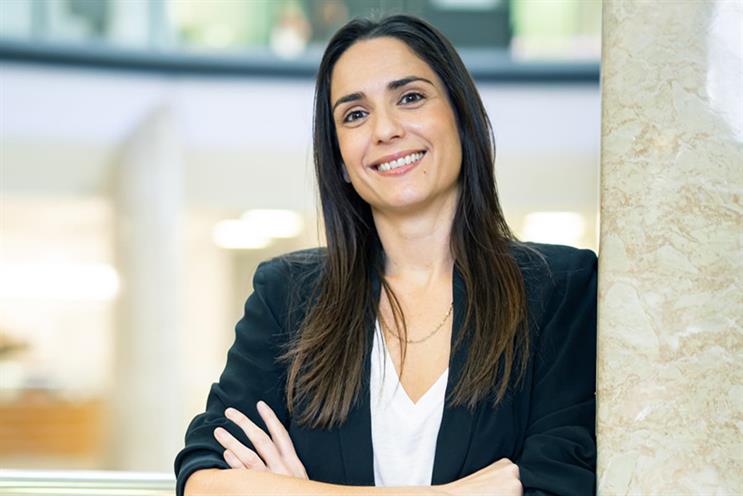 18. British Heart Foundation's Carolan Davidge to exit
BHF director of marketing and engagement Carolan Davidge is to leave the charity next March after overseeing the merger of its fundraising and marketing functions. Meanwhile, Sarah Woolnough, executive director of policy and information at Cancer Research UK, left the charity after 15 years to become chief executive of Asthma UK and the British Lung Foundation last month. This means the two top-ranked charity comms leaders in the 2020 PRWeek UK Power Book have both announced their departures in recent months.
19. Jo Patterson joins 3 Monkeys Zeno
Porter Novelli UK managing director Jo Patterson left the agency after 10 years to join 3 Monkeys Zeno as MD. She succeeded Christine Jewell, who left the agency after 15 years with the intention of taking the rest of the year off before becoming an independent consultant. Earlier in the year, Porter Novelli's then-co-MD Nicole Yost joined BCW as MD of healthcare business transformation.
20. Steve Earl leaves APCO Worldwide
Steve Earl stepped down as managing director of APCO Worldwide's UK operation and joined Zurich-based consultancy Boldt, leading its expansion into the UK. Earl's departure from APCO Worldwide followed that of deputy UK MD Alex Bigland, who left in January to join Queen's College London as director of communications and development.