Bainbridge, a partner at Freuds who was made head of the agency's specialised health unit last year, summarised how it had fared during 2020.
She said: "We have doubled in size and been part of most – if not every – high-profile campaign out there to encourage positive behaviour throughout the pandemic."
Campaigns the unit has worked on this year include 'Hands, Face, Space' for the Cabinet Office, and the annual 'Stoptober' campaign for Public Health England.
Senior hires
Predicting a strong follow-up to 2020, Bainbridge has appointed two senior staff to the team and is actively searching for someone to fill the new role of head of health tech.
Becky Merchant joined the agency last month as an associate director from Stand Agency, where she spent four years leading on its health, behaviour-change and not-for-profit accounts.
Before Stand, she worked for the Department for Education, where she helped set up its consumer media team, and on two annual fundraising campaigns when she worked in-house at Comic Relief.
Merchant, whose agency experience includes a stint with W, has worked on campaigns to tackle loneliness, protecting Early Years funding, and teacher recruitment.
Commenting on her role at Freuds, Merchant said: "Behaviour change is the golden thread that's connected my career this far, so it's brilliant to join a team that capitalises on this with specialist campaigns of a huge scale."
Meanwhile, Olivia McCulla will join Freuds in January as a senior associate.
She has eight years' experience in consumer and healthcare PR and joins from Weber Shandwick, where she worked for five years.
Before that McCulla was at Red Consultancy, and has led strategic campaign work for health brands including GSK, Unilever and Boots.
She said: "My passion is leading integrated campaigns that have an earned idea at the heart…The past year has shown the real-world importance of communications in driving behaviour change in the healthcare space, and I'm hugely excited to be joining a growing team doing such important work."
Client expansion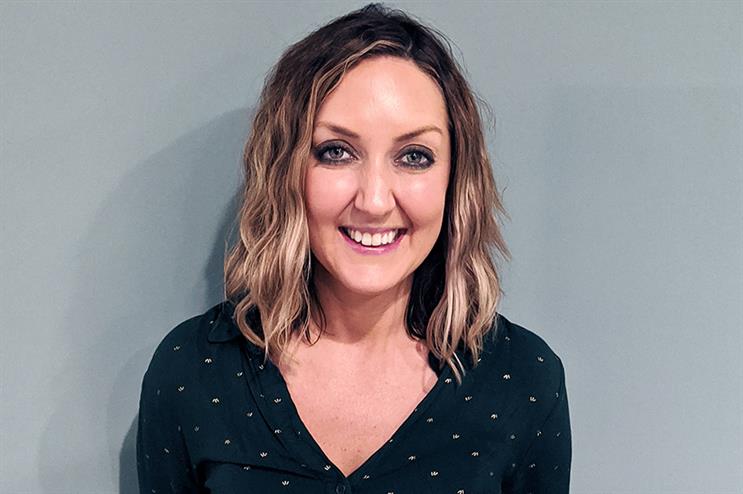 Bainbridge (pictured, above) told PRWeek that revenue for the unit had doubled during 2020 and it had acquired seven new clients, including the Cabinet Office and pharma firm MSD. She said no clients were lost during this period.
"We had a good business plan with areas to target for 2020, but come March it all went out the window and, to some extent, that plan was no longer needed," she said.
Expansion plans
Bainbridge explained that, looking ahead to next year, the plan for the unit was to maintain the client revenue levels it achieved in 2020 and expand into health tech, reputation briefs with pharma firms, and more international work.
"We have set ourselves quite the benchmark," she said. "Obviously we want to continue to do great work for our Government and health system clients, but we also want to further expand into the pharmaceutical and health technology sectors."
Window of opportunity for pharma
Asked whether the pharma sector as a whole had benefited from an enhanced reputation this year or it was confined to those firms working on COVID-19 vaccines, Bainbridge said it was remarkable how Pfizer and AstraZeneca had become household names and were now recognised as "master brands".
She explained that work on diagnostic treatments by companies such as Roche had also enhanced the reputation of the pharma sector.
"There is a halo effect for the industry as a whole… and the developments have been such that I think there is a more positive sentiment towards pharma."
But Bainbridge warned the uplift could be temporary and that serious incidents connected with taking the new vaccines – such as the allergic reaction to the Pfizer/BioNtech jab suffered by two NHS workers last week – were "inevitable" but could cause "reputational dents".
It could be a very transient window if it's not leveraged properly.

Julia Bainbridge, head of Freuds' health and behaviour change unit

She said: "I feel it could be a very transient window if it's not leveraged properly. The pharmaceutical sector really needs to take a long, hard look at itself and work out what it should do now to capitalise on [the uplift] in the knowledge that there are going to be serious events that happen with the vaccine.
"There is a real window of opportunity – that I don't think the sector has ever seen – when they should be thinking about what would be meaningful and relevant to people's lives."
Mind your language
For a start, Bainbridge said pharma firms needed to fundamentally change the way in which they communicated with the public.
She said: "This sector has a terrible habit of talking in an echo chamber in language that no one apart from the sector itself understands; very technical, very boring and often quite self-serving."
She added: "Now is the time to change all of that. But they're going to have to move quickly – which, as we know, is also not their forte."

---
Click here to subscribe to the FREE pharma and healthcare comms bulletin to receive dedicated healthcare news, features and comment straight to your inbox.
Make sure you register for the site to access more than one story per month.
To submit a news, comment, case study or analysis idea for the pharma and healthcare comms bulletin, email Ian.Griggs@haymarket.com