How do you start your day?
I used to live in the suburbs of Mexico City. So my drive would be an hour and a half every day. But now I live in Jersey City and our offices are [across the Hudson River] at 3 World Trade Center. It was a really quick commute to the office when I moved here, a 20-minutes from my home to my desk. But today, of course my commute is quicker.
The first thing I do is I take a look at my emails just to make sure there's nothing urgent. I look at some of the stories and news of the day, not only about our company, but to make sure I understand what's happening here in the U.S. and also Mexico because my heart and family are there. Then at Diageo and other news from the spirits industry. Then I go to social media to see what's going on with our brands.
What about food or coffee?
Along with my wife, we start preparing our kids, a 13-year-old daughter and an 11- year-old son, for school. We're doing an online school. We'll get them all set up with their uniforms they would normally wear at school and get their technology ready. After that, I prepare myself a coffee and open my laptop. That'll happen before eight o'clock.
I think one of the funniest things on my daily schedule is that I'm still working on the hours that I used to have meals in Mexico. So, breakfast would be around eight. Then lunch in Mexico would happen between two and four.

At the office, I would do lunch earlier with everyone. At home, I'm doing it at that [Mexican] time. And so is my family. In Mexico, we have dinner late, between eight or nine, and we're doing that too. That's something I'm keeping from my Mexican traditions.
Is it hard fitting two kids in with your work day?
One of the things that I'm really enjoying is just being close to my family. It's great seeing my son or my daughter participating in their classrooms. I feel like a proud dad when I see that. And that's something I wouldn't see previously. 
My wife and I take turns supporting them if I'm on a call or on a specific deadline. We're all getting used to it and they are also getting used to the technologies. You have to be really disciplined.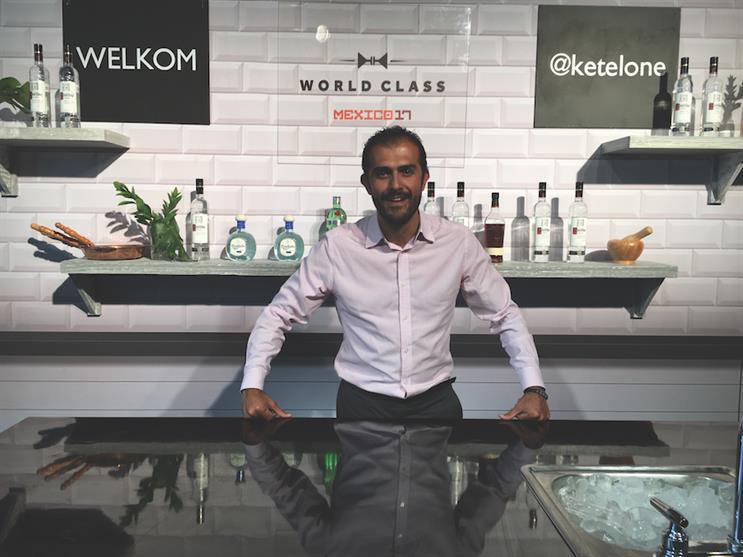 What's your Zoom meeting schedule like?
I can tell you there were a few phases. When all this happened, we were on Zoom meetings constantly to try to understand what was going on and to keep connected, which I thought was really important not only for me, but the entire Diageo community. 
But then as things moved forward, it started to organize a bit more and you realized you don't need all those calls. What it looks like today is that, of course, we have some meetings with my team, the corporate communications team and with our partners in other functions across the business.