So we are almost at the end of this year. Like many of you I'm sure, this comes with no little relief.
But I think the tumultuous story of 2020, from the perspective of comms and media professionals, requires a brief review. Not least to see what we learned, to see how the PR industry feels and stands going into 2021.
The odd thing is that 2020 started quite well for many UK comms and media businesses. There was a growing sense of optimism that the country could navigate a smooth Brexit – as I write this is still very much in the balance – and business sentiment was strong. The stock markets were holding up.
All that said, even in January this year PRWeek and many other people were warning of a mental health time bomb in our industry . And it's a bomb that now looks substantially bigger and closer to detonation.
'Genuinely bloody shocking'
PRWeek will soon publish the results of its Interim Top 150 Barometer survey, which will throw more light on how the industry has really fared, but early indications are that most PR agencies enjoyed a strong Q1 2020.
All the evidence I've seen so far suggests more than half of PR agencies enjoyed a first quarter of 2020 that was significantly up on Q1 2019. 
Despite stories coming out of China about a coronavirus pandemic and growing concern over developments in Italy and other countries, in February we were largely sanguine about the year ahead.
So the events of March 2020 were, as I wrote in my blog on 18 March, both unprecedented for our generation and 'genuinely bloody shocking'. 
In mid-March I suggested that one effect of the COVID-19 crisis would be to 'fine-tune the debate around ethical purpose'. This was proven to be the case, of which more in a moment.
But by April the true impact of COVID-19 was becoming only too apparent. A report by the Advertising Association/WARC worked out that advertising spend in April would have slumped by 40-50 per cent. The hit on any business heavily reliant on consumer brand promotion – particularly advertising agencies – was clearly devastating. 
And, of course, for anyone in the travel, hospitality and leisure industries it was far worse. This was rammed home when British Airways announced up to 12,000 job cuts at the end of April. EasyJet and other airlines followed suit. These companies were cutting something like one in three staff. 
The owner of a small- to medium-sized PR agency specialising in this sector told me her slump in revenues was "somewhere between 75 and 85 per cent in April". 
A friend of mine who runs a small PR agency, more than a decade old and very successful, told me she had call after call from clients halting their spend. She said to me, "Danny, it felt this week like the whole world was falling apart". She was in tears. 
A shrinking workforce
So I was both surprised and cheered by two of the world's most famous PR agency founder owners – first Matthew Freud and then Richard Edelman – telling me, fairly early on, that no-one in their large, eponymous agencies (Freuds and Edelman) would lose their jobs over all this. And as you know this was something the latter regretted.
We watched as most PR agencies made headcount reductions, some publicly – including Weber Shandwick, Golin and Hill+Knowlton – some more surreptitiously. Generally the larger agencies were announcing cuts of between five and 10 per cent. 
And eventually in early June a genuinely contrite Richard Edelman phoned me announcing that Edelman too was forced to make a seven per cent headcount reduction, amounting to 400 jobs globally.
This was a big moment in the story of the pandemic for the comms industry. Arguably the world's most PR executive – responsible for comms billings of near $1bn annually - saying that clients around the world were slashing budgets and that this felt very different from previous economic crises when Edelman had cut few jobs. Part of this was also down to the unfortunately coinciding oil price collapse in the Middle East.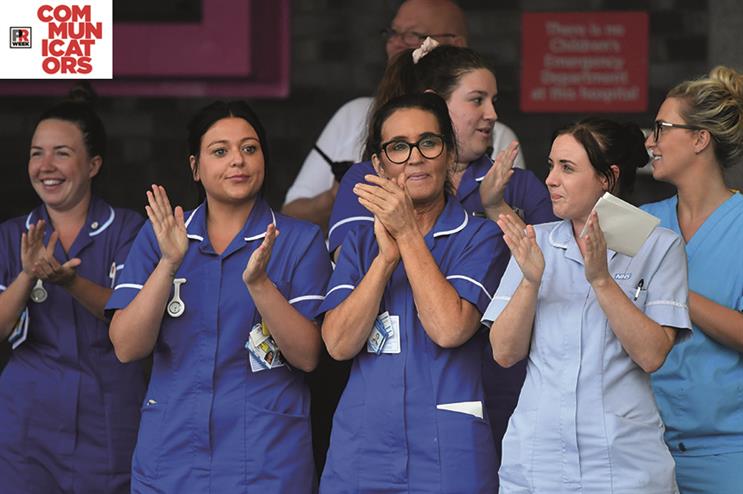 NHS frontline workers have been heroes, helping the public to adapt to coronavirus and fighting the 'infodemic'. Photos: Getty Images
PR's resilience
And yet amid all this carnage it was becoming obvious by the early summer that the PR industry was faring much better than advertising. With the latter still predicting 30-50 per cent falls in activity and revenues – Coca-Cola announced that it was completely halting all its promotion in the UK if you remember – most PR bosses were talking more like 10 to 30 per cent reductions depending on their sectors.
Why was this? Well, and this is the really important bit, my analysis suggested it was because:
1) Organisations and brands were recognising that they absolutely needed to keep communicating with stakeholders during this crisis. Indeed many of them needed to communicate much more to explain new ways of working and service delivery changes;
2) As has been shown in previous downturns, earned and owned media are often more effective and efficient than paid for promotion; 
3) Again as has been shown before, PR professionals are so much more adaptable than other types of service business.
Week after week we saw marketing heads being furloughed or made redundant, while comms directors were often being promoted within their organisations, albeit with smaller teams to work with.
Indeed in July I wrote that corporate comms and public affairs – and to a certain extent healthcare and tech PR - were actually booming as a result of the crisis; that corporate comms had almost attained 'key worker status'.
Public affairs was also booming because governments had been forced to get more involved in the business world and our lives: to bail firms out; to regulate; to work with healthcare services and pharmaceutical firms to get us vaccinated.
The rise of purpose
As well as growing in importance, corporate comms was having to change too, as a result of the increasingly enlightened conversation taking place around corporate ethics and purpose. 
These had been buzzwords for years but we saw that when it comes to crunch – and 2020 was most definitely the crunch - some businesses really have behaved ethically. Others less so.
Tesco, Sainsburys, Iceland, many of the big supermarkets, really rose to the challenge. And it was so encouraging in late November to see all these brands repaying the business rates relief that the Government granted businesses at the time. 
Then there were those companies that leapt at the opportunity to pivot their manufacturing to make hand sanitiser or PPE equipment, including Brewdog, LVMH and Burberry.
And those firms that did so much to help NHS workers at the peak of the crisis, including the AA  - which got ambulances back on the road – and food outlets such as Leon that gave heavy discounts to NHS staff. 
On the other hand, some businesses with hitherto 'man of the people' reputations were called to account. The Virgin Group for example, long seen as an ethical business, took a bit of a pasting when Sir Richard Branson was perceived to be begging for a government bailout for Virgin Atlantic, despite being a billionaire and living himself on a tax-free Caribbean Island. 
And Wetherspoons' boss Tim Martin who told his 43,000 staff in March that they would not be paid until the beginning of the government programme to cover 80 per cent of salaries of workers temporarily laid off, which could be at the end of April. A decision that he eventually reversed following a backlash.
There was widely differing ethical behaviour among celebrities and sports stars. Tottenham Hotspur FC was quick to furlough most of its staff, Arsenal stupidly made its dinosaur mascot redundant, despite few football clubs managing to get their (at that time, non-playing) players to take a pay cut.
The big exception of course was Marcus Rashford, whose authentic heartfelt campaign on free school meals during the holidays was a massive success.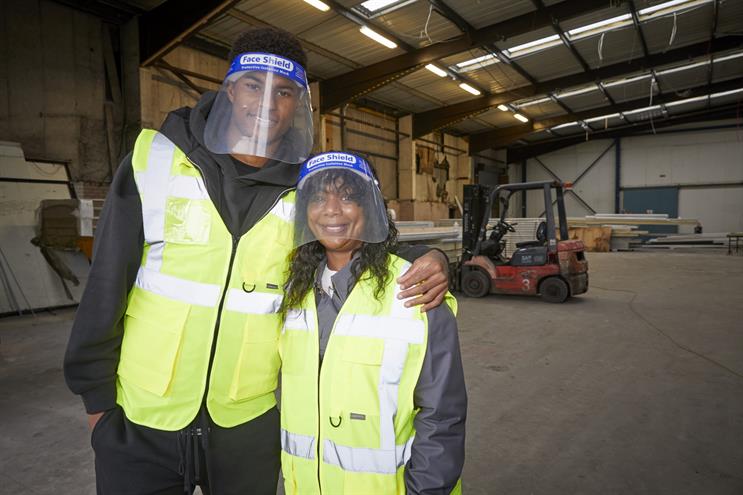 The impact of BLM
But summer 2020 was also characterised by another huge global story; the Black Lives Matter movement. 
At the end of May George Floyd was tragically killed by the police in Minneapolis. It sparked a chain of events that will change the world permanently. In the UK Justice for Black Lives movement and many others shook the country.
The penny was dropping among PR professionals that it was no longer good enough even just to stay out of the conversation about racism. Organisations were forced to actively show their support for the fight against discrimination, moreover to show their genuinely intentions to act and improve in this area.
Many of us were surprised in the summer when the media revealed that actually even perceived to be 'purpose-driven' brands, such as Nike and Brewdog, had no non-white board directors at that time.
Many brands and PR agencies issued pledges and targets on diversity. Worryingly still only around 10-12 per cent of PR professionals come from non-white backgrounds according to the latest PRCA census, which is way below the proportion of BME population in the cities where PR businesses tend to be based. And the percentage of BME people at the top of companies is even lower.
Short-lived optimism
As September began, Britain was full of cautious optimism for some sort of return to normal. Many of us started to go back into the office for one, two or three days each week, with excited talk about new ways of working.
But this phase of the pandemic proved to be, sadly, short-lived. It soon became obvious in the autumn that the second wave of infections had arrived with a vengeance and, at that time, with no sign of a proven vaccine.
This was my personal low point I think. Some of us were thinking we had managed to cope with, and adapt to, the first six months of the crisis. 
By the mid-autumn we felt exhausted. Just as the nights started really drawing in – Boris Johnson announced the second national lockdown on Halloween. Business sentiment was at a worrying low ebb and the Chancellor extended his furlough scheme among worrying economic forecasts.
We looked again for bright spots such as the increased interest in corporate purpose and ESG.
In October the quarterly IPA Bellwether Report, which surveys 300 marketers for their sentiment, revealed more than half (52.6 per cent) of companies had their marketing budgets cut in the third quarter, compared with only 11.6 per cent enjoying an increase. That gave a net balance of -41 per cent - only a little smaller than 2020's Q2 figure of -50.7 per cent. Even 'PR' had a net balance of -31.4 in this October survey, which was even worse budget hit than advertising (-25.3). 
But we made the point that this barometer only measured the PR budgets that come under marketing departments – and mainly big brand ones at that – again ignoring all the other innovative comms work done by PRWeek's community: corporate affairs, crisis management, internal comms, even social media.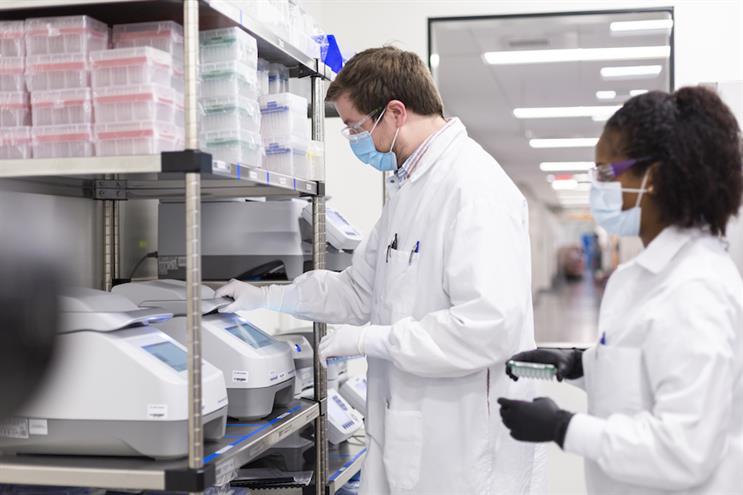 And wider sentiment changed dramatically again in November, last month, thanks mainly to the discovery of effective vaccines, including one by Moderna (pictured above). 
The mood also changed politically with Donald Trump's defeat in the US election and an overhaul of the Downing Street operation.
As I write today, the FTSE 100 index has recovered to around 6,600 – its highest level since 5 March.
Again the Interim Top 150 Barometer, to be revealed soon, will shed light on the details, but it may well be that only about one third of PR agencies will be smaller in terms of headcount than they were at the beginning of this year, and that a majority of PR agencies may have managed to keep their revenues flat or increased them during 2020. 
While this would provide huge optimism for the UK PR industry at the end of this year, one is only too aware that some consultancies have, or will, go to the wall. And many good PR professionals have sadly lost their jobs.
On the positive side...
The positive angle of this is that there have, concurrently, been lots of significant agency start-ups. This always happens in a recession. Companies lose senior people, some of which are very good and were just waiting for the opportunity to do their own thing. In an average year PRWeek reports on about 10-15 significant consultancy start-ups, and this year already we've reported more than 30. I believe January will see many more.
Even if you're still in your job, the chances are you've worked incredibly hard this year. We've also had to do it largely from home, putting pressure on relationships with our partners, or kids, or parents, maybe even our employers.
Big questions remain about when and how our offices will start operating again. It's a real dilemma. Companies have cut property costs this year, and they're not going to want to increase them again if they can work more flexibly. Equally, employees have sometimes moved back with their parents or out of cities, and they may not want to return to the hectic commuting lifestyle, particularly with justifiable concerns about the pandemic remaining.
There is still a lot of uncertainty in our world. But I believe, hope, we have learned from the rollercoaster and often tragic story of 2020.
In my first 'pandemic blog' on 18 March I talked about the need to connect better with all around us, professionally and personally - and to connect with more empathy, with more kindness.
This became the big national conversation during the early crisis of the spring, and during the Black Lives Matter movement in the summer. 
We clapped the carers and the key workers, we showed our gratitude, we looked after extended family, neighbours and friends. We empathised more this year with those less fortunate, those discriminated against. 
Please, let's not forget all that now, as 2020 thankfully ends, and we go into 2021.