Women in Public Affairs (WiPA) commissioned Opinium to survey its members on a range of topics, from how the pandemic had affected their working lives through to hiring practices, progression and the extent of harassment they experience.
The survey, which follows a similar study last year, found that women's work/life balance had been eroded during the pandemic and that they were increasingly uncomfortable asking employers about salary levels or their maternity policies in interviews.
Women reported a better gender balance on interview panels than last year, but decreasing transparency in their company regarding the gender pay gap.
Demographics
The survey spoke to more than 140 women, of whom nearly 60 per cent worked in-house while the remainder worked in agencies.
The majority of respondents were aged 18-34, while nearly 30 per cent were in the 35-54 age bracket and one per cent were 55 and older.
Just over a quarter of respondents were from a minority group, which the survey defined as: LGBTQ+, ethnic minority, disadvantaged socio-economic background, disability, or religious minority.
The average annual income of respondents was £60,000 and more than 80 per cent of them lived in London.
Effects of COVID-19 on women



The pandemic has affected the working lives of people across the PR and comms industry, but the survey sought to uncover the specific experiences of women working in public affairs.
Work/life balance
All those surveyed have worked from home at some point during the pandemic and 90 per cent continue to do so full time.
However, this has come at a cost to their work/life balance and mental health.
Nearly eighty per cent said they struggled to build in time during the day to go outside, while more than two-thirds found it hard to draw proper boundaries between their work and domestic lives.
And more than two-thirds of those surveyed said they were working longer hours than before the pandemic struck.
All of this has taken its toll on respondents' health, with two-thirds telling the survey their mental wellbeing had decreased.
One told the survey that during the pandemic "a team member has been routinely frustrated and close to tears at the amount of pressure [she] had to face" while trying to balance work and parenting responsibilities.
Despite the higher workloads and decreased mental wellbeing, more than three-quarters of those surveyed said their organisation had responded well to the pandemic, and nearly half said the sector as a whole had responded well.
Harassment and discrimination





Sexual harassment
There were worrying trends in this year's survey, both in the rate of incidence of sexual harassment and the industry's response to it.
Just over one-third of respondents told the survey they had experienced a form of sexual harassment, up from 27 per cent last year.
One respondent said: "I have faced sexual harassment at two places of work. I never escalated due to fear of the consequences on myself and my career. There is a culture of male bosses exploiting their positions."
But when asked to rate the industry's response to sexual harassment, 40 per cent said it was 'poor', up from 30 per cent last year, while just seven per cent said it was 'strong'.
Another respondent told the survey: "I am aware of three separate incidences of sexual harassment in my company. All were reported to HR and, as far as we can see, very little action was taken. The victims in two of the three cases have now left the company as a result."
'Manterrupting'
Just over 80 per cent of respondents told the survey they had experienced some form of discrimination, based on their age, sexuality or class.
Half the women surveyed also said they experienced the phenomena of 'manterrupting' – when men talk over them – or 'bropropriating' – when men took credit for their ideas. A similar percentage experienced 'mansplaining' – when men explain something to female colleagues that they already understand.
Nearly 40 per cent said they witnessed one of these behaviours at least once a month or more in their organisation and one-quarter said they had directly experienced it.
BLM and workplace racism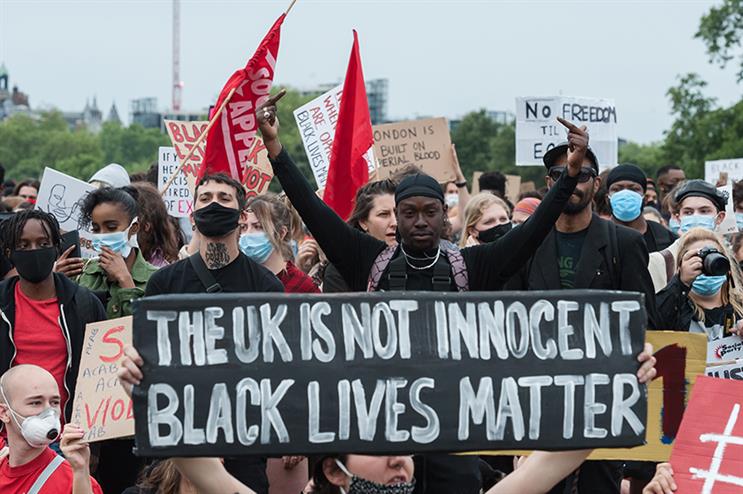 The seismic effects of the Black Lives Matter movement appeared to have an impact on this year's survey results.
Nearly two-thirds of respondents said they looked for an active diversity and inclusion culture in a potential workplace, up from 46 per cent last year.
Three-quarters of employers took some form of action in response to the BLM protests, such as an internal statement or new diversity initiatives, and nearly 60 per cent of those surveyed were satisfied with this.
However, fewer than one in 10 of those surveyed said they were satisfied by the industry's response to the BLM movement and nearly one-third said they were dissatisfied.
One told the survey: "Being a Person Of Colour in public affairs is very rare and we're usually assumed to be the 'fountains of all knowledge' on diversity issues."
Worse, three-quarters of those surveyed have witnessed racial discrimination against colleagues from BME backgrounds in the workplace during their careers. More than one-third witnessed instances of this at least once a month.
Half of those surveyed rated the industry as 'poor' at protecting people from racism.
One said: "Earlier in my career I challenged a senior colleague for making an extremely racist remark, and was then told that I didn't get a promotion because I challenged this. Racism remains a real issue in this sector."
Gender pay gap and company policies





Gender pay gap
The survey revealed a rising tide of dissatisfaction with employers about pay and progression, with 69 per cent of respondents saying their company was not transparent about this, up from 60 per cent last year.
Only one-third of respondents said their company published its annual gender pay gap, down from 43 per cent last year, but 41 per cent said they believed there was a gap between compensation for men and women doing the same work.
Nearly 60 per cent said women faced greater barriers to progression in their workplace than men and one-quarter said their perception of the industry's progress on this was poor.
One said: "There is a boys' club mentality in the senior ranks of the company and it feels really exclusive."
Working from home/flexible working
Respondents were asked what flexible working policies existed at their company or organisation.
The survey found that such policies were common, with two-thirds of employers offering them, but take-up was dropping, from 62 per cent last year to 53 per cent this year.
All but two per cent of respondents said their employer was offering working from home policies during the pandemic and nearly three-quarters said this was already possible before the coronavirus struck in the UK, down from 80 per cent last year.
Career support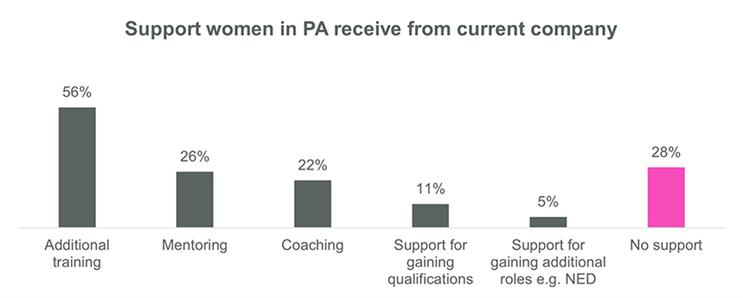 Nearly one-third of respondents said they were given no additional support by their employer and the number of women saying they received mentoring fell compared to 2019.
But more than half said they received additional training, and a similar percentage said they were satisfied with the support offered to women by employers.
Getting a job in public affairs
The participants told the survey their priorities when applying for a job in public affairs were flexibility, an inclusive culture and good workplace benefits.
Nine out of 10 respondents said they looked for flexible working hours, while 80 per cent said they looked for the opportunity to work from home.
Salaries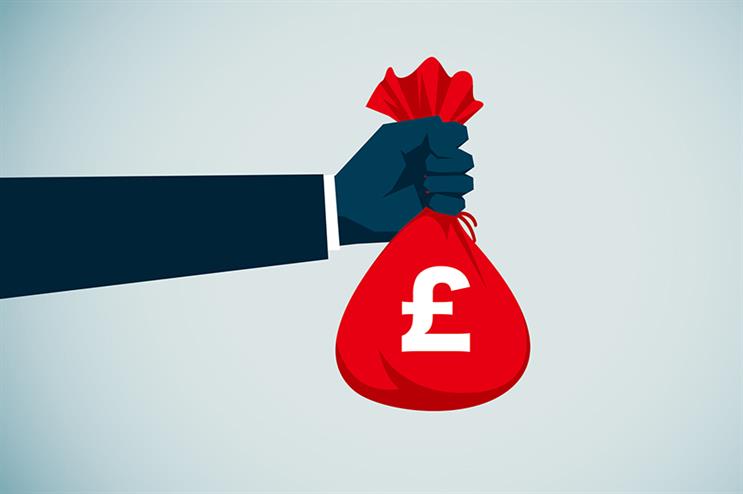 More than 80 per cent of the respondents said they were less likely to apply for a role if a salary band for the position was not provided, up from 73 per cent last year.
Meanwhile, eight out of 10 reported an improved gender balance on interview panels during 2020 – up from 75 per cent in 2019 – although they were generally weighted toward men.
Nearly two-thirds of respondents told the survey they were uncomfortable asking about company maternity leave policy during interviews, a rise of seven percentage points on last year.
There was a similar trajectory on asking about salary, with 44 per cent telling the survey they were uncomfortable doing this, up from 35 per cent last year.
One respondent said what was needed was "training for women to speak confidently about pay, especially once you know there is a pay gap with male colleagues" and added: "How do you bring this up professionally?"
On the plus side, there was an improvement in how comfortable they felt asking about flexible working arrangements.
A call to action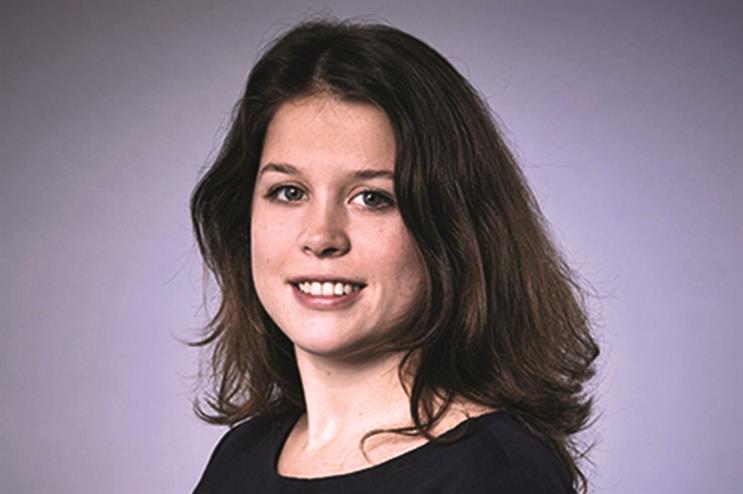 Laura Sainsbury (above), chair of WiPA, told PRWeek that this year's survey represented a call to action for the sector to implement reforms.
She said: "It is of course disappointing that this year's data reveals that barriers to progression still exist in the industry. However, if 2020 has shown us anything, it is that our workplaces can transform more than we can ever imagine, and I'm positive that progress can be made."
Sainsbury continued: "In 2021 we'll be continuing to push forward the calls to action [WiPA] announced in March – a commitment to pay transparency, clear policies and point-people for sexual harassment issues, as well an end to all-male panels – with new activity and vigour. It's my firm hope that industry leaders will support us in this."
All picture credits: Getty
---
Click here to subscribe to the new, FREE public affairs bulletin to receive dedicated public affairs news, features and comment straight to your inbox.
Make sure you register for the site to access more than one story per month.
To submit a news, comment, case study or analysis idea for the public affairs bulletin, email Ian.Griggs@haymarket.com