1. COVID-19 shakes sector
We won't try to summarise the still-unfolding impact of the coronavirus pandemic on the industry here, but rather, pick out some individual stories that seemed to crystallise the immediate consequences.
As client spending reduced and projects were put on hold, redundancies across the sector became sadly inevitable within a couple of months of the start of the first lockdown. In June, Edelman said it was cutting 390 jobs worldwide – seven per cent of its workforce – as the business began to make a net loss. A little over two months earlier, chief executive Richard Edelman (pictured below) had promised to secure all jobs during the pandemic – Freuds founder Matthew Freud made a similar pledge in March.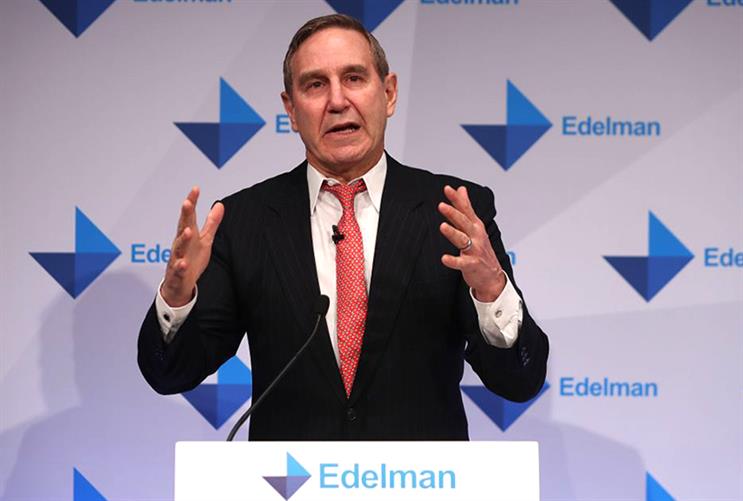 Big agencies including Hill+Knowlton and Weber Shandwick took similar steps with job cuts, as did countless other consultancies and in-house teams. Pay cuts, especially for senior execs, and reduced working hours were commonplace as the crisis deepened, while many UK comms businesses took advantage of the Government's furlough scheme. Working from home became the norm and many agencies started considering downsizing (Next 15 and Four Communications have announced moves in this regard).
Agency closures have, sadly, also taken place. Luxury brand influencer consultancy WickerWood and sport and fitness-focused Promote PR both folded, while Gerber Communications is "pausing operations" in January due to the impact of COVID-19 on the hospitality industry. Not surprisingly, agencies specialising in hospitality and travel have been among those hardest hit by the crisis.
Not every part of the PR industry has been affected in the same way, however; some have been busier than ever, particularly in corporate/crisis comms and public affairs. There have also been encouraging recent signs of a resurgence in consumer comms.
For more insights into the impact on the UK sector in the early months, look at the results of PRWeek's Comms & COVID survey, published across several articles in September.
The long-term impact of the pandemic on the industry, of course, will be one of the main challenges for 2021 and beyond.
2. Black Lives Matter puts PR's diversity shortfall in focus
The global rise of the Black Lives Matter movement in May and early June led to much introspection about the lack of ethnic diversity in UK PR, and a sense that more – much more – must be done in an industry where fewer than one in 10 practitioners are non-white.
In July, the PRCA launched the Race and Ethnicity Equity Board, focused on accelerating the recruitment and progression of BME PR professionals. It also committed itself to having a more ethnically diverse board of directors. The CIPR, which in June released a powerful report on the lived experiences of BME comms practitioners, relaunched a diversity group that puts on events and provides guidance and counsel to the CIPR board. Numerous agencies made diversity pledges, too, and new 'grassroots' network and campaign groups emerged, such as the UK Black Comms Network and People Like Us.
The timings were coincidental, but 2020 also saw the first consultancies receive recognition for their commitment to ethnic diversity via the new Blueprint scheme from BME PR Pros founder Elizabeth Bananuka.
PRWeek made a stand as well. In September, the magazine released a special edition on the theme of "making PR anti-racist", which was co-guest edited by Jennifer Ogunleye from KPMG and Manifest's Julian Obubo (pictured below).
Expect greater scrutiny of the industry's progress toward increased ethnic diversity and true inclusion in 2021.
3. Purpose priority
This was a year of 'put up or shut up' on corporate purpose. COVID-19 put firms under pressure to demonstrate how they were helping customers, staff and wider society during the crisis; or, at least, show how they were not making life more difficult.
Many businesses rose to the challenge. Supermarket groups worked together to make life easier for customers, and some returned their COVID-era rates relief payments. Several drinks companies, such as BrewDog, started producing hand sanitiser, and food outlets including Leon provided free meals to frontline NHS staff.
But we also witnessed the reputational decline of several well-established corporate 'big beasts'. As we wrote in the early stages of the crisis, Virgin boss Sir Richard Branson (pictured below, left), JD Wetherspoon chairman Tim Martin (below, right), easyJet founder Sir Stelios Haji-Ioannou and Sports Direct's Mike Ashley all generated negative headlines for appearing uncaring in their apparent lack of support for their employees. Arcadia boss Sir Philip Green could be added to that list as his retail empire teeters on the brink of collapse, with Arcadia Group having fallen into administration on 30 November and massive job losses likely.
The industry veterans may be skilled self-publicists, but for the corporate world in 2020, never have actions spoken louder than words…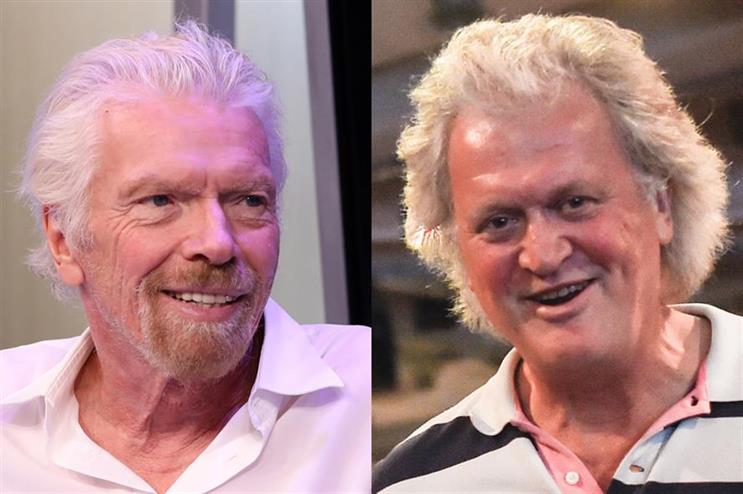 4. Rashford delivers lobbying masterclass
…Speaking of which, the PR industry and UK as a whole were in awe of 23-year-old footballer Marcus Rashford and his superb, successful campaign against childhood hunger and food poverty this year.
Rashford has become a voice for vulnerable children and families, forcing two Government U-turns on providing meals during school holidays, with his caring demeanour matched by steely determination. PRWeek named Rashford the UK Communicator of the Year for 2020 – read our profile of the Manchester United striker here.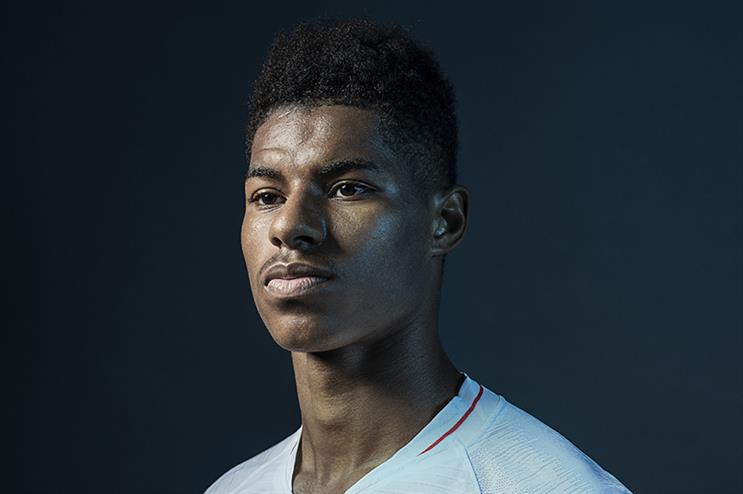 5. Lobbying controversies
It's generally not a good sign when lobbyists become the news, and this year saw some unwelcome headlines for the industry. In November, a front-page story in The Sunday Times alleged Portland chairman George Pascoe-Watson may have breached ethical codes when "secretly" serving as an adviser to the Department of Health and Social Care (DHSC) during the pandemic.
Portland said he was "advising the Government in a personal capacity and his role was unpaid". A complaint to the PRCA into Portland's conduct was withdrawn after the consultancy severed ties with its employee, Conservative peer Lord O'Shaughnessy (pictured below).
The Sunday Times also reported that Gina Coladangelo, a shareholder in agency Luther Pendragon and marketing and comms director at retailer Oliver Bonas, had benefited from personal ties to health secretary Matt Hancock – she was appointed to the DHSC board in September. A spokesperson for Luther Pendragon stressed that Coladangelo had not been employed by the firm since 2014.
Meanwhile, the PRCA issued a complaint against another agency, Tulchan, which centred on what it described as a "conflict of interest" between Lord Feldman's role as an unpaid adviser to the Government and his work for the firm, where he is a managing partner. The House of Lords' Commissioner for Standards later rejected the complaint.
Public affairs and comms professionals were also implicated in the so-called 'chumocracy', where individuals with personal ties to senior Government figures secured lucrative public sector contracts without a tender. There is no accusation of wrongdoing by the agencies, but the media reports would not have been welcomed.
A Freedom of Information request by The Guardian in September revealed Hanbury Strategy – the agency led by former Vote Leave comms chief Paul Stephenson – won contracts using emergency provisions that meant competitive tenders were not needed. The previous month, The Guardian also reported that Topham Guerin, the social media content specialist agency behind controversial campaigns for the Conservative Party, had been awarded a six-month Government COVID-19 comms brief worth £3m without a competitive tender.
It all points to greater media interest in, and scrutiny of, the lobbying industry. The sector will want to avoid more bad headlines in 2021.
6. Downing Street PR overhaul
It was all change in Government comms this year, as the Vote Leave axis of Boris Johnson's comms chief Lee Cain (pictured below, right) and chief adviser Dominic Cummings (below, left) departed Downing Street after months of criticism about the administration's communications failings during the pandemic.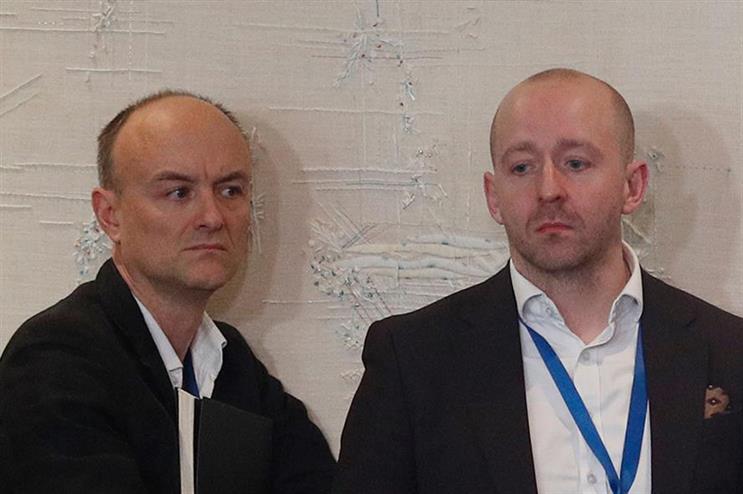 The trigger for their departure in November was an apparent power struggle at No. 10, with the duo accused of negative briefings against Johnson and his fiancée Carrie Symonds. But over recent months it had become increasingly clear that Cummings and Cain were much less cut out for the challenges of government communications, especially during times of crisis, than they had been for campaigning for the 2019 general election and the EU Referendum.
There had been a strong backlash to what critics viewed as mixed and confusing messages during the lockdown, and as restrictions eased then tightened again. Cummings' own famous COVID breaches in May also dealt a serious blow to the Government's credibility.
Cain's replacement is James Slack, formerly the Prime Minister's official spokesman. As PRWeek reported last month, he is widely expected to have a steadying effect on No. 10's comms operation. Green shoots appeared in the thawing-out process between Downing Street and the media, with health secretary Matt Hancock agreeing to appear on ITV's Good Morning Britain shortly after Slack's appointment – the first minister to do so since an unofficial six-month Government boycott of the programme began.
Meanwhile, in October Allegra Stratton left her role as director of strategic comms for Chancellor Rishi Sunak to join Downing Street as political press secretary, where she will lead No.10's daily televised briefings.
7. Public sector comms cuts
The shake-up of Downing Street's comms function made the front pages, but huge changes are also afoot across wider Government comms.
The current cohort of 4,500 comms people across more than 20 departments is to be slimmed down to hundreds over the next three years.
Under the 'single employer' model, which has been mooted in Whitehall circles since 2016, directors of communication report to four new directors-general of communication overseeing all government departments. These directors-general will be civil servants with significant comms experience, rather than political appointees, PRWeek understands.
Meanwhile, the Cabinet Office will be responsible for hiring all new personnel, in an effort to standardise pay and conditions across comms teams. Under the current system, individual departments make their own hiring choices.
Unions and industry commentators described the move, reported by PRWeek in July, as a power grab by Downing Street, with Cummings having made no secret of his desire to challenge or dismantle the power bases that exist in the Civil Service. Time will tell whether the departure of Johnson's chief adviser will affect how the policy pans out.
8. M&A surge
Mergers and acquisitions activity in the industry stepped up markedly this year. COVID-19 was a catalyst in many cases, but some of the biggest deals in 2020 would, all in likelihood, have happened regardless of the pandemic and pressures it has placed on businesses.
Grayling, Citigate and Red owner Huntsworth ended its phase as a listed company in May when it sold to private equity firm CD&R. The agreement was announced in early March, before the impact of COVID-19 was felt in many countries. Similarly, news of the merger of M&C Saatchi PR and sister agency Talk.Global was reported by PRWeek in January.
The biggest global merger announced this year will see financial comms agency Finsbury formerly combine with WPP stablemates The Glover Park Group and Hering Schuppener to form Finsbury Glover Hering - the move, which was announced in July, takes effect early in 2021 (pictured below, L-R: FGH's Roland Rudd, Carter Eskew and Alexander Geiser).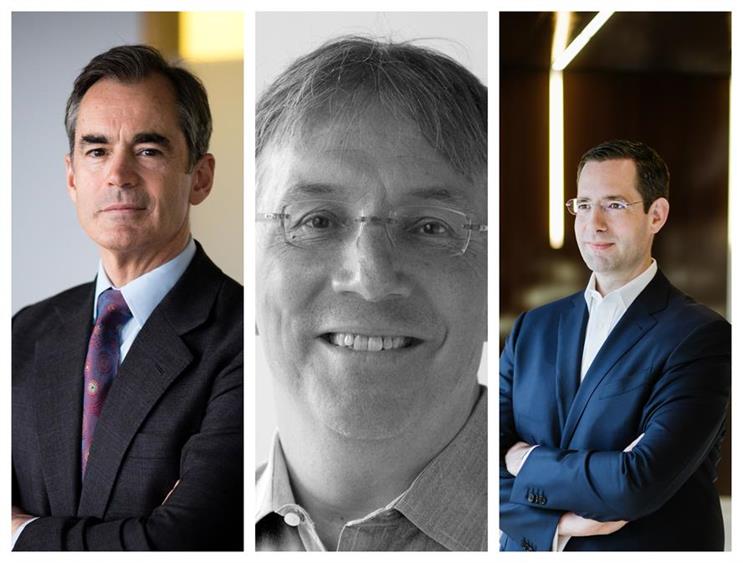 The trio of agencies have worked closely with each other for some time, so the move seemed like a natural step. Like the M&C Saatchi agencies' merger, it's part of a growing trend of intra-holding company consolidation that's been in play for several years.
The frequency of M&A announcements, particularly involving smaller agencies, accelerated as 2020 progressed. Other deals included Archetype's acquisition of tech PR specialist Marlin PR; Four Communications' merger with property PR firm Two Blue; W Communications snapping up Edinburgh PR shop Steely Fox; and Definition's double acquisition of Words&Pictures and Redhouse. All these were announced in November alone, alongside the newly private Huntsworth buying Nucleus Global, the 800-person strong medical specialist comms groups.
Other UK mergers included sister agencies Wild Card and Wild West, and luxury travel and lifestyle shops Grifco and Ophir.
It's difficult to attribute the rush of M&A solely to the coronavirus crisis, but there's little doubt it was a big factor for many – especially as well-funded (and increasingly private equity-backed) agencies and holding companies look for good value deals while many smaller players struggled.
Unity sold a majority stake to marketing services group Selbey Anderson in the autumn. Unity chief executive Gerry Hopkinson told PRWeek at the time: "It would be wrong to say that [the COVID-19 crisis] didn't figure in the thinking, but by no means was it the decisive factor [in the sale]. I've been mindful for a couple of years that in order to take Unity to the next level, in order to grow in a way I want the business to grow, we need to seek investment, we need to do a deal of some sort."
9. Corporate affairs in ascendance
As PRWeek editor-in-chief Danny Rogers wrote in September, corporate and public affairs has remained decidedly buoyant during this period of crisis. Alex Cole, chief customer and corporate affairs officer at Bupa Group, summed it up: "We're often considered a function that 'sees around corners' and that thrives at dealing with curveballs. The pandemic is taking this to a whole new level. It's required corporate affairs teams to dig in, pull together and be more integrated into the management team than ever before."
The result has been several large corporations strengthening their corporate affairs functions with new or expanded roles this year. This includes FTSE 100 giants WPP, Aviva (with the appointment of Barclays' Stephen Doherty, pictured below), Intermediate Capital Group, and Halma, plus the FTSE 250-listed waste management firm Biffa. In October, PRWeek reported that the BBC is recruiting a group director of corporate affairs to help it navigate the forthcoming licence fee negotiations against a backdrop of increasing scrutiny by the Government, Parliament and regulators.