Tesco rate relief boost
PRWeek has commended major supermarket groups for how they've handled comms during the coronavirus; recently departed Tesco boss Dave Lewis and his peers gained a high position in our recent Communicators of the Year ranking, for example.
There was more evidence of their comms prowess this week, and Tesco led the charge when it announced (to the stock market, initially) it would repay £585m in business rates relief granted during the COVID-19 crisis. That came after the group was criticised for paying dividends to shareholders.
Tesco's rivals followed suit: Morrisons said it would repay £274m, with Sainsbury's pledging £440m, Asda £340m, Aldi £100m and discount retailer B&M about £80m. A headline-grabbing figure of £1.8bn across the six retailers has been repeated across the week, and given an extra airing when the hospitality industry called for the money to fund assistance for that beliguered sector.
Supermarket operators have again shown their willingness to match words with actions for the greater good – and to do so quickly, avoiding accusations of feet-dragging. They've also demonstrated a united front, as they did last week in their joint stand against racism following the vile backlash against Sainsbury's Christmas campaign, and during the height of the first wave of coronavirus in a united call urging customers not to panic-buy.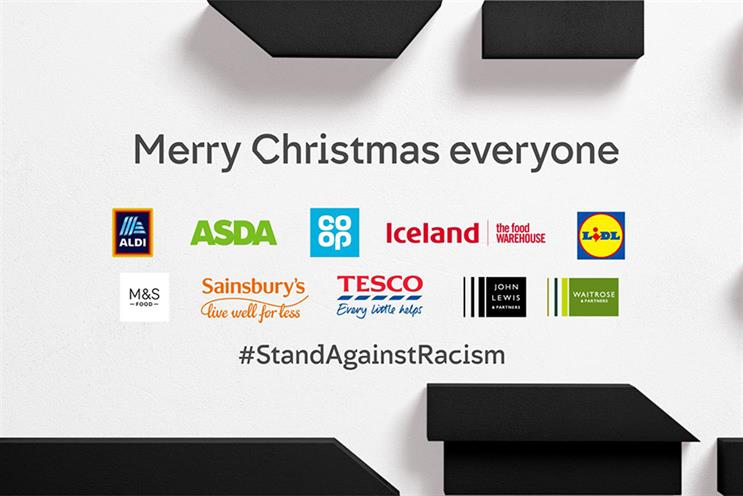 It gives an impression of a principled industry showing genuine commitment to purpose.
Rita Ora's birthday misstep
Rita Ora was in the news for the wrong reasons this week after it emerged the singer-songwriter had broken lockdown rules to gather friends for her 30th birthday party at a West London restaurant on Saturday.
Ora said the decision was made on the "spur of the moment" and she had a "misguided view that we were coming out of lockdown and this would be OK". Neither claim seemed plausible, given the event would have need some arranging, and the lockdown rules have received massive publicity.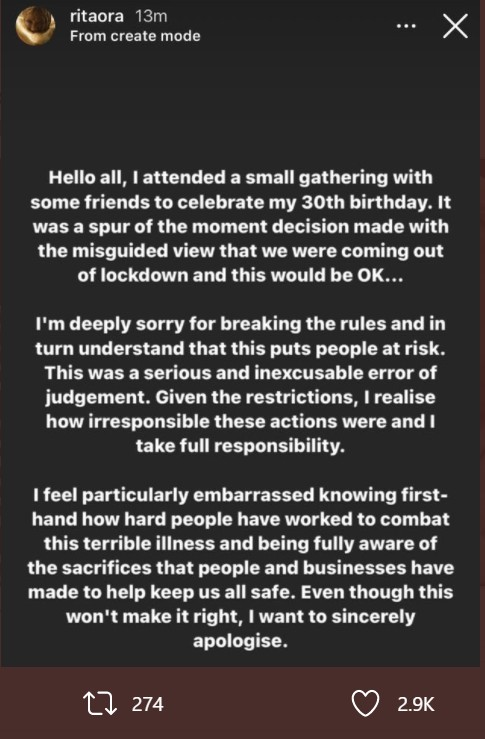 The celebrity reportedly paid a £10,000 fine to the council. This did little to stem the backlash, and may have even fanned the flames.
@RitaOra is NOT sorry! She was going to celebrate regardless because she's rich, famous and doesn't give two hoots about a fine, that's just pocket money to her! I thought maybe she was a bit thick....now I realise she's just plain selfish. She should work 24hrs in critical care! https://t.co/htRLkUKLvW

— Chelsey Gardner (@CJFOXY30) November 30, 2020
The move opened Ora up to accusations of hypocrisy, given that in March she launched merchandise with the slogan #StopTheSpread in support of the World Health Organisation campaign to fight COVID-19, with all proceeds going to help combat the pandemic.
News articles have also highlighted how Ora has in the past publicly praised her mother, an NHS doctor, for her contribution to tackling the coronavirus. Ora herself volunteered for the health service in the spring. Such activity now seems a little like virtue signalling.
The episode has undoubtedly damaged Ora's reputation, making the singer appear selfish, ignorant and privileged; potentially alienating the star from her fans and commercial supporters. The long-term implications on her career and earning power could be significant.