Not surprisingly, the pandemic, health and the NHS loom large in our 2020 round-up of the campaigns we liked most; but there are also nods to the ingeneous, the surprising, and the things that made us smile too. 
'Help us help you'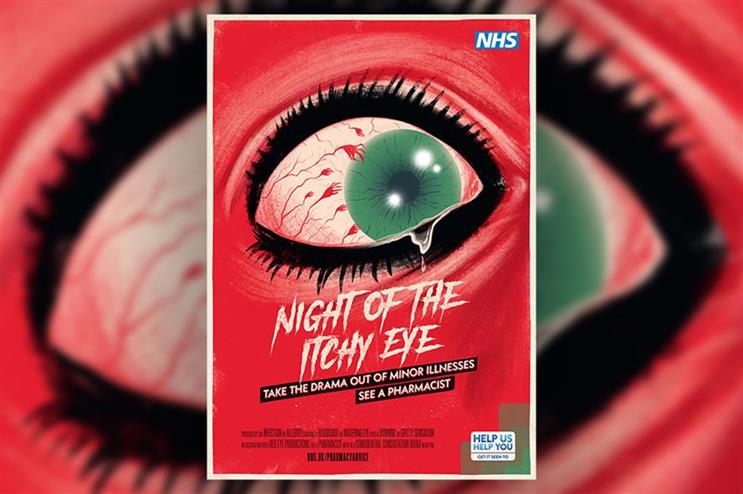 The kitch look of B-movies inspired a bizarre campaign by NHS England and NHS Improvement to encourage people to go to their local pharmacist instead of bothering their GP.
Spoof movie posters containing health messaging were used in a decidedly off-the-wall campaign.
'Protect yourself and others'



Hard to imagine now, but there was a time when washing your hands was pretty much the main message from the Department of Health and Social Care and the NHS. 
The hand-washing campaign was launched just weeks before the UK was plunged into lockdown.
'Don't be blamed for the flames' 



An element of danger is the hallmark of a memorable publicity stunt, as Staffordshire Fire and Rescue demonstrated when they brought in a mountain rescue team to hang a giant banner on a vertical rock face at a popular climbing and beauty spot.
It was all in a good cause, with the banner warning people of the dangers of fires started – whether deliberately or by accident – outdoors during the summer months.
'Hands. Face. Space' 



Keeping things simple is always a good mantra when trying to deal with a complex subject, with COVID-19 a case in point.
In contrast to the mixed messaging that characterised the Government's comms response to the pandemic, this stripped-back approach to health advice in the run-up to the flu season made its point in just three words.
#OurNHSPeople


Getting a big-name photographer in to create a series of portraits is usually a recipe for success in any campaign looking for attention. Fashion and portrait photographer Rankin's involvement in NHS England's celebration of the work of its staff was no exception.
His striking images of 12 NHS workers who have been working throughout the pandemic were part of a successful reminder of the importance of the NHS in its 72nd year.
'Stoptober' 



The dangers of smoking were front and centre in Public Health England's latest Stoptober campaign, in a back-to-basics approach that used a bunch of tar-soaked, dead flowers as a powerful metaphor for the lungs of smokers.
Although more than two million smokers have tried kicking the habit since the annual campaign began nine years ago, more than six million people continue to smoke in England.
'Stealer Street'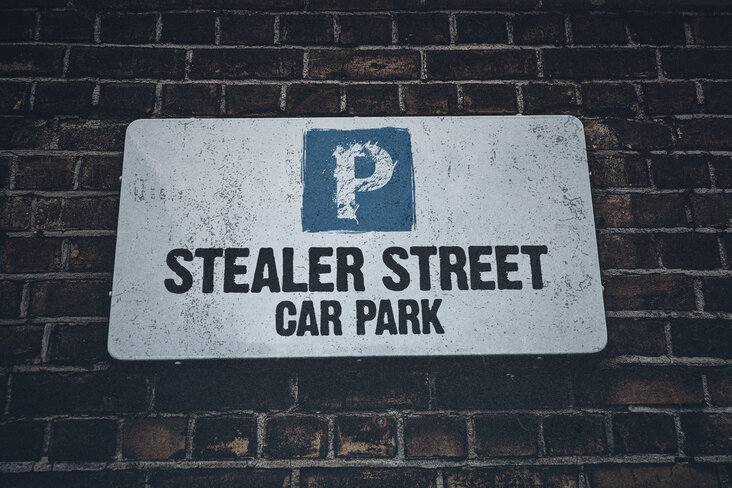 Inviting people to pose as car thieves, in a new interactive online tool set in a fictional location called Stealer Street car park, is the latest bid by West Midlands Police to highlight car theft and try to reduce the number of vehicles being stolen each year.
The launch of the tool was prompted by the success of the force's '27 Station Road' burglary campaign, which centred on an interactive crime scene as seen from a police officer's perspective.
'Walking Dead'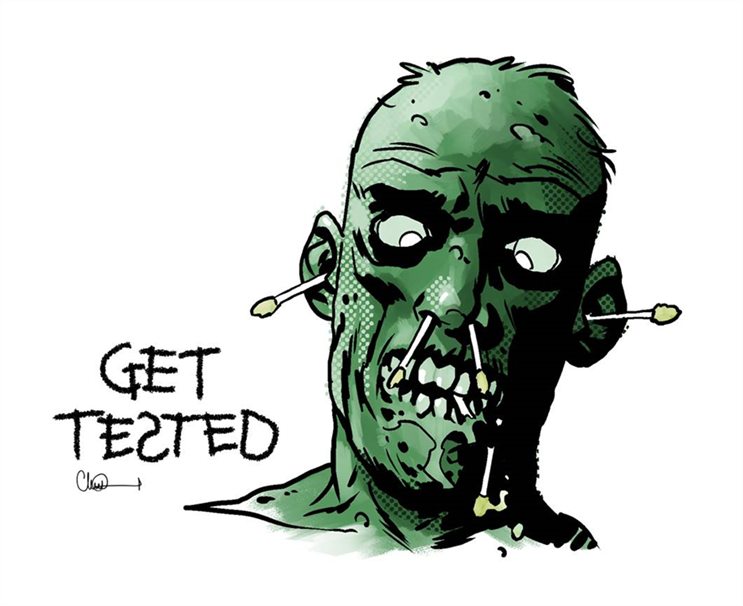 Faced with a killer virus, what do you do? Wheel out some zombies, of course! This quirky approach by Shropshire Council is an attempt to boost interest in and attention to its COVID-19 messaging.
And by using local artist Charlie Adlard, famed for his work on the Walking Dead comics, the council's comms team managed to get the campaign picked up as a picture story that went national.
'Emperors and whales'
China's first emperor, Qin Shi Huang, was so obsessed with finding a way to live forever that he ended up accidentally killing himself.

It's time for another surprisingly relevant history lesson from Doncaster Council ??#COVID19 pic.twitter.com/tHOHekAaCG

— Doncaster Council (@MyDoncaster) April 14, 2020

Although not strictly a campaign, a round-up of the best public sector comms work in 2020 would be incomplete without acknowledging the sterling work of Doncaster Council's social media team.
The local authority's Twitter feed became required reading during the lockdown, with its cautionary tales of historical Chinese emperors and exploding whales, all skillfully employed to convey essential coronavirus messaging.

---
Click here to subscribe to the FREE public sector bulletin to receive dedicated public sector news, features and comment straight to your inbox.
Make sure you register for the site to access more than one story per month.
To submit a news, comment, case study or analysis idea for the public sector bulletin, email Ian.Griggs@haymarket.com