At least 10 viable vaccines are currently at phase 3 clinical trials (final stage) for a virus that was identified globally less than a year ago, including several reporting findings. This record-breaking scientific feat is impressive by any standard. However, the rollout of vaccination programmes at the scale and pace needed will present many complex communications challenges that will ultimately affect how successful the vaccine will be in helping to overcome the pandemic.
This is particularly so for Asia, a region which saw the first recorded case of Covid, some of the most effective containment programmes and where several vaccine candidates are being developed. As home to two-thirds of the world's population spread over an extensive landmass, the region poses many logistical challenges for the vaccine roll out.
Overcoming vaccine hesitancy
For vaccines to provide herd immunity, most of a population must be vaccinated, so trust and confidence is critical. However, there has been increasing mistrust of vaccines due to concerns about safety and a growing anti-vaccination movement on social media. Spiritual and cultural beliefs also pose a barrier to vaccine receptivity.
The speed with which Covid vaccines have been developed heightens these concerns, as has the use of new technology. Two vaccine candidates are based on 'mRNA', which is being used to develop vaccines for the first time. Despite trial data showing these vaccine candidates are highly effective, there is a growing 'vaccine hesitancy' among populations in Asia. It may be that the vaccine candidates based on tried and tested technology are more successful even if they are shown not to be as clinically effective.
Tackling misinformation through numerous channels, building coalitions and ensuring consistent content over the coming year will be critical to support the effective rollout of vaccines. Communicating scientific information in an accessible way is important, as is developing communications strategies that recognise the complex motivations and emotions involved in individuals' decision-making. Opportunities to engage people in the community such as at primary care clinics and community screening events will also be useful in encouraging vaccine acceptance.
Adverse reactions, whether mild or more severe, are a reality of any medical intervention. They can range from a sore arm to a rare allergic reaction. The pharmaceutical industry will be working closely with the medical professionals and governments to ensure that these are identified and analysed. If unexpected patterns emerge, having the right processes in place to protect public health, including careful communications planning. Media attention during 2021 will be intense and any perceived lack of transparency or action at the right time could have long-term reputational impact and significant loss of support for the vaccine programme.
Logistical challenges
The current global target is to supply at least two billion vaccines in 2021, representing 20 percent of the world's population. The manufacturing task is monumental and the Coalition for Epidemic Preparedness and Innovations (CEPI), a Gates Foundation-backed group, has been working with others to identify spare manufacturing capacity to achieve this at scale.
Distribution for the Moderna and Pfizer vaccines, both of which have to be kept at -80 degrees Celsius throughout the supply chain, could prove difficult with Asia's large and often dispersed populations. Developing a robust ultracold storage and transport network across the region is underway. Pharmaceutical companies, distributors, governments and healthcare professionals will all be involved in this and there are reputational risks for all should the right systems not be in place. Part of this will be the right reporting of quality issues through the right channels.
Difficult decisions about which groups should be prioritised will need to be made. High risk groups are likely to be first to be vaccinated, like healthcare professionals and older people. However, there will also be pressure to extend the vaccine to the wider population at speed. Regular government updates with clear roadmaps will help people stay informed and manage expectations.
Which countries should be prioritised has also been hotly debated. The COVAX collaboration, the Covid global vaccine access facility led by the World Health Organization and CEPI, is attempting to ensure that the rollout is equitable. If successful, they estimate they could half the death toll globally. However, 'vaccine nationalism' remains, with richer nations pre-ordering billions of vaccines. How these two competing systems will play out remains unclear.
Asia will be central to these tensions in many ways. Many countries have struggled to control the virus and will be reliant on COVAX to reduce mortality. Other places like Thailand and Vietnam where successful control of the virus has come at the expense of vital tourism industries, access to the vaccine will be important to reopening borders. Clear consistent messaging from governments on the rollout and changing regulation will help manage the risk of public dissatisfaction as waiting continues.
The huge scientific efforts that have been made in 2020 will play out in complex ways throughout next year. How successful the vaccine is in helping to overcome the pandemic will ultimately boil down to confidence, trust and understanding. Evidence-based medicine relies on people to make them a success in improving health, and well-planned and executed communications is critical to this.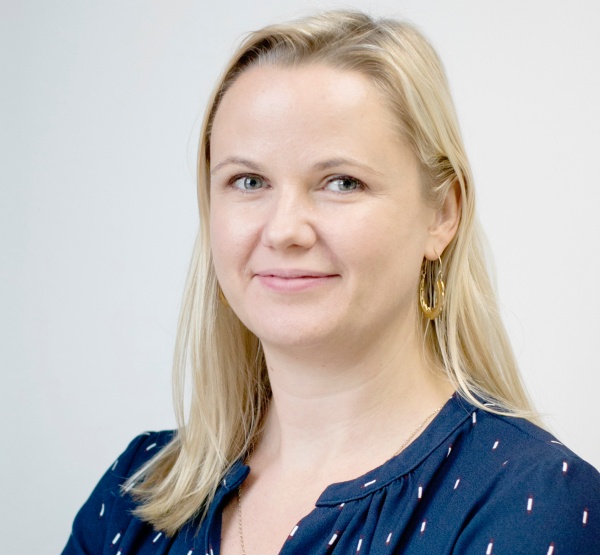 Saskia Kendall is head of health, APAC, at Sandpiper Communications 
---
Click here to subscribe to the FREE Asia PR & comms bulletin to receive dedicated news, features and comment from the region straight to your inbox. Make sure you register for the site to access more than one story per month.
To submit a news, comment, case study or analysis idea for the Asia bulletin, email Surekha.Ragavan@haymarket.asia