The pandemic has forced companies across all sectors to be agile, but that can only happen if employees are committed, happy, fulfilled and ready to adapt. And in today's workplace, it's not just transactions and pay checks that keep employees fulfilled—a perfect picture could contain a more holistic view of employee engagement that includes purpose, balance of power, and a sense of belonging among other factors.
PRWeek Asia chats about the challenges and issues of employee engagement today with Adrian Warr, APAC employee experience leader and CEO of Hong Kong and Taiwan at Edelman.
Whose responsibility is employee engagement?
A new employee engagement report by Edelman and Nanyang Technological University suggests that to adapt to the continual or post-pandemic world, employee well-being will remain front and centre, and will require real ownership: a triumvirate of business leadership, senior HR and communication professionals to work as equal partners.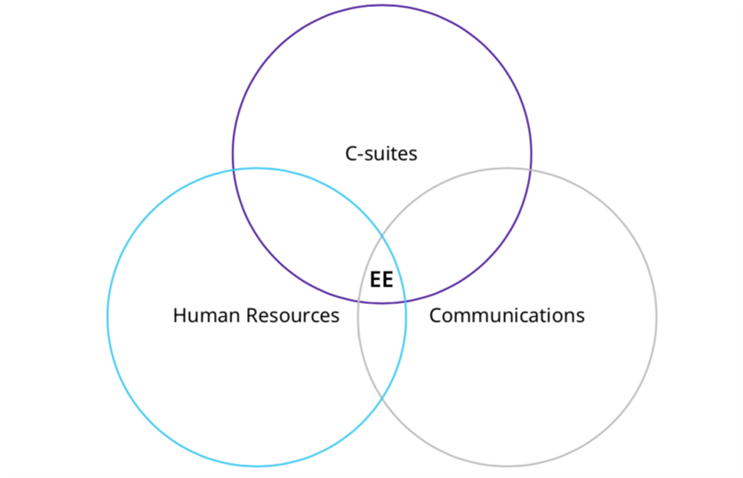 Warr says each of the three departments play an important role in implementing employee engagement, but perhaps the most impactful of the three is leadership or C-suite. And the issue is not always a lack of awareness, but rather, a lack of commitment.
"Businesses are saying 'it's all about employee engagement' and yet, the majority of them are not putting in place the right structure on not giving a clear mandate. And they're not allocating budgets to it," he says.
"It's one of those things where there's a lag between what leadership is saying and what's actually happening. It's certainly time for leaders to put their money where their mouth is. If you recognise the need for better employee engagement, then pony up and give your team the money and mandate to do something about it."
The initiative, he says, has to be driven and sponsored by leadership with KPIs clearly laid out. If the CEO isn't making noise about it, no one's going to take HR and comms seriously.
"It may well be the case that HR and comms can recognise the problem or opportunity. But they could be powerless to do anything about it unless leadership creates a mandate for them and shifts their goals. So the most important point in changing the function is definitely leadership," Warr says.
"Most often, employee engagement as a concept often sits with HR, which is desperately unfair on HR people. I'll give them a brief which is incredibly complex, and they might have their arms tied because they're not being given the budget, capabilities and skill sets that are required from elsewhere."
Warr adds that while HR might have the ability to mobilise an internal effort, comms and marketing can contribute when it comes to providing an 'intangible' factor for employees.
"It's so much more than what a company pays you and what your benefits are. There's a whole bunch of other intangibles that are much more important now. So yes, you need that HR skill, but you also need what marketing and comms can do, which is an understanding of human behaviour, psychology and how creativity and intangible stuff can make people behave in different ways," he says.
"HR might understand talent acquisition, performance management, and rewards and recognition. That's all very well, but human beings are a lot more complex than just those transactions."
In some cases, companies could choose to employ a head of employee engagement but Warr warns that it might not work for all businesses where a role like that could be more of a token than to bring about meaningful change. He compares it to the head of sustainability role at some companies, sometimes designed to merely tick a box.
"[With that], everyone else abdicates their responsibility for thinking about sustainability, because it's already a glorious job over there", he says. It's not about a one-size-fits-all solution, but rather, about making sure everyone takes it seriously. 
The key thing, Warr says, is making sure that culture is top-of-mind for all three departments. "You constantly need to be aware of what your culture is, how you're nurturing it, how you're adapting it, and how you're making the best of it. That's what companies are not often thinking about," he says.
"If you go into the average company and say, 'who's in charge of the culture?', most are going to tell you they don't know. So there's confusion around ownership of this because it's a more nebulous need that unfortunately doesn't get addressed until there's a burning problem."
Localising 'engagement' and 'experience'
While Asia's geographical and cultural diversity means that employee engagement looks different in each market, Warr identifies one ubiquitous problem across the region: Employees are still viewed as assets.
"You hear that old adage: 'employees are our most valuable asset'. I think what they often mean is that employees are their most expensive asset and we should pay attention to them, whereas I think you've got to see employees more as customers, and certainly as humans. The dynamic has changed. It's not a master-slave relationship anymore. It's a product and customer relationship between employee and employer," he says.
The same way a company or brand might run a consumer-facing campaign to sell a product to its customers, a company should treat its employees with similar care and understanding.
"We tend to see employees as mostly going to respond to top-down messages from leadership about rational stuff such as benefits, pay rises, a bonus scheme, or you know, a massage chair. These are all lovely things, but they're all very rational. We're not necessarily trying to understand psychology and behaviour or create campaigns as we would for an amazing product that we're launching," says Warr.
In a similar vein, a lack of understanding of culture can also lead to a lack of sophistication when it comes to implementing global briefs. This can result in employee engagement campaigns that are irrelevant or lacking in nuance. For instance, a LGBTQ tolerance campaign in the US must be executed differently in some Asian markets.
"The politics of what's been going on as has made things very difficult on culture and diversity. Big US companies over the last year have been heavily focused around racial equality for obvious reasons," says Warr. "And when US companies are improving their policies and passing it out to their colleagues in Asia, we're thinking 'well, hang on, it's not really the same here'. It's a whole different make-up."
Warr points out culture could also determine how much employees are willing to divulge. People in Asia could be less vocal about an issue compared to the US, where "if you've got a point of view, you scream it".
"APAC perhaps has a different way of expressing, and we shouldn't necessarily take the quieter approach for one of less importance or less feeling," he says.
The conundrum of employee activism
Employees have more power than ever before in the context of workplace dynamics. But not enough, argues Warr. It all boils down to simple economics: People need to put shoes on their feet, pay for their kids, and go on nice holidays. And jobs are needed to do that.
"There are times within the economic cycle where there are lots of choices of jobs and some cycles where there are fewer choices. But let's face it, I think most people still feel in some way, like their employer is perhaps more in charge," he says.
Part of the problem on why it's less equitable than it should be between employees and employers is that businesses are struggling to listen. Sure, there are employee surveys and catch-ups with employees but Warr says the listening process has to happen far more frequently that it currently does.
"There are 525,600 minutes in a year. If you think that listening to someone for 10 minutes is going to help you understand how your employees feel, you're just mad," he says. "Plus, when you ask people questions in a survey, they can't tell you how they really feel. They can't tell you how they think. Because the connection between how you feel and what you actually say is more tenuous than we think. You have to be way more sophisticated with how you hear what people are saying."
In 2020, employers must also expect that staff will bring more of their whole selves into the workplace, and this includes their values and opinions. The separation between one's work self and personal self may be gradually diminishing, and Warr says that good leaders will embrace that.
"I think the power of employee activism for driving change within businesses is brilliant, I think we should welcome it. For one, it's a reality and [leaders] can't fight against it. What are you going to do? Fire employees that give you a controversial opinion? That's crazy," he says.
"We all benefit from dissenting opinions. And we all benefit from listening to a whole range of different views from different people. So there's huge benefit to employee activism for the world at large. When it comes to product design or new business ideas and a low-level employee jumps up and says, 'Hang on, we've been doing this the wrong way. What if we tried a new way?' A leader might probably embrace that. So why not do the same when it's about social issues?"
The danger is companies not allowing employees a safe outlet for their thoughts, and only responding to a complaint or protest when it becomes a problem. Plus, encouraging activism and expression can be a boon for employee advocacy.
Warr says: "It can be hugely beneficial in terms of productivity retention and to strengthen your brand. They're much more likely to go out and say nice things about their company on Facebook, and that matters more for the brand versus any advertising appeal."
To read Edelman's and Nanyang Technological University's report on employee engagement, click here. 
---
Click here to subscribe to the FREE Asia PR & comms bulletin to receive dedicated news, features and comment from the region straight to your inbox. Make sure you register for the site to access more than one story per month.
To submit a news, comment, case study or analysis idea for the Asia bulletin, email Surekha.Ragavan@haymarket.asia