Welcome to PRWeek's countdown of the UK's best communicators of 2020, compiled by the editorial team for our final edition of the year.
PR professionals are excluded – our focus is individuals from other walks of life, whether that's politics, entertainment, business, or something else.
We're honouring people who have risen in prominence or significantly enhanced their reputations this year due, at least in part, to their comms prowess. Some highly regarded communicators didn't make the cut on the grounds that 2020 was not a breakthrough or standout year; Scotland's First Minister Nicola Sturgeon, for example.
Sadly, there was no space for some notable business leaders. It's an honourable mention to Jeremy Darroch and Steve Murrells, chief executives of Sky and the Co-op respectively, who pledged to donate some of their own wages to help COVID-19 victims.
Not surprisingly, the coronavirus looms large in the top 20.
So too does Black Lives Matter, with several people involved in or supportive of the movement and its aims making the list. Honourable mentions go to Alexandra Wilson, the lawyer who spurred a discussion about racism after being mistaken for a defendant three times in one day; David Whitely, aka DJ Sideman, who quit the BBC after it defended use of the N-word; and Ashley Banjo from Diversity, who expertly defended his dance group's Black Lives Matter-inspired routine on Britain's Got Talent. Many more could be added to that list.
On the other side of the hotly debated 'culture war', there's an argument to include Laurence Fox, whose 'anti-woke' statements gained much publicity and raised his profile. In September the actor/singer announced plans to launch a 'free speech' political party called Reclaim (with, to be honest, limited success).
Another name worth mentioning is Matt Lucas. The actor/comedian – and latterly Great British Bake Off co-host – showed the power of comedy in communicating messages, whether through his re-working of his Thank You Baked Potato song as a coronavirus public health warning, or his mocking impression of Boris Johnson issuing confusing advice on what to do during the pandemic.
The list is, of course, completely subjective, but we hope it contains a few surprises and plenty to think about.
Today, we reveal entry number four. The remainder will be published in the days ahead, so stay tuned…
4. Sir Keir Starmer, Labour Party leader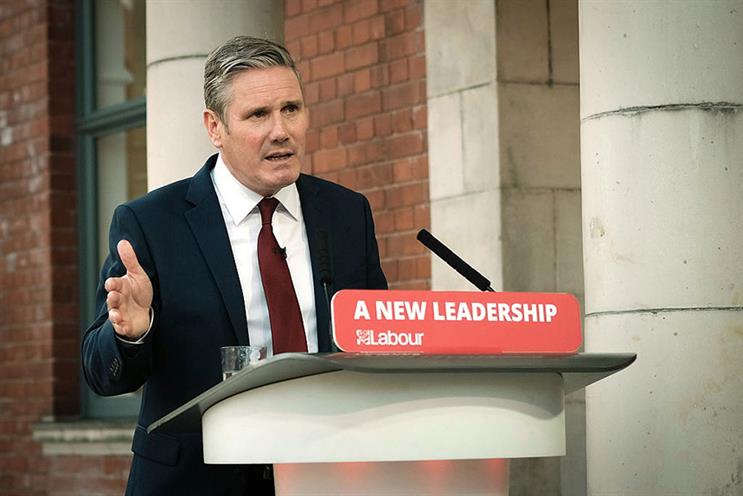 Starmer was facing a series of formidable comms challenges when he took over as Labour leader in April.
Among them was the internal comms conundrum of how to bring unity back to a party riven by factionalism, divided on its response to antisemitism, and demoralised by a general election drubbing.
Externally, the comms task was no less intimidating: how to convince people who had just rejected Labour in record numbers that it was a coherent opposition and a future party of government.
Starmer moved quickly on antisemitism: publicly apologising to the Jewish community, promising to fully co-operate with an Equality and Human Rights Commission inquiry and pledging to set up an independent complaints process for the party, free of interference from the leadership – although the perception of this has been sorely tested with the suspension and later readmission of his predecessor, Jeremy Corbyn, to the party.
Starmer's Shadow Cabinet choices attempt to bridge the gap between the different wings of the party, but he also signalled his resolve by taking a tough line on Rebecca Long-Bailey, sacking her from the front bench in the summer for sharing an article he said contained "an antisemitic conspiracy theory".
But it is in Parliament, and during Prime Minister's Questions in particular, that Starmer has delivered on the external comms challenge.
Give our key workers the pay rise they deserve.#PMQs pic.twitter.com/Opo0MsFa58

— Keir Starmer (@Keir_Starmer) November 25, 2020
His deft and forensic questioning of Boris Johnson on COVID-19 and Brexit at the weekly jousting tournament has often left the Prime Minister visibly rattled and at a loss to explain the Government's policy.
The proof Starmer's approach is having the desired effect is a shift in public opinion since April.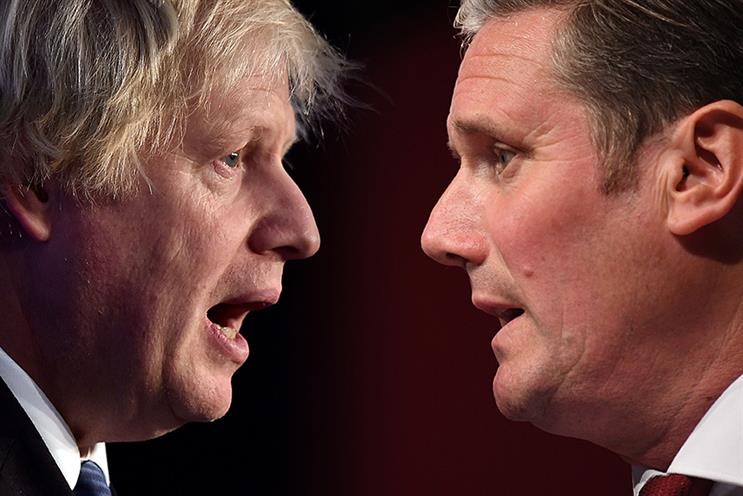 Polls show that – as of November – net approval for Starmer had risen to +17 while Johnson's had plummeted to -14, according to Opinium.
On Monday we reveal number 3...
Johnson/Starmer image in body copy ©GettyImages