Environmental, social, and governance (ESG) issues are gaining traction and capturing investor attention across the globe. Hence, communication of the narrative to engage stakeholders is vital. Storytelling around ESG initiatives can help companies create clarity in a way that amplifies social and environmental impact while satisfying or even exceeding demands for increased transparency.
A recent study by Mckinsey showed that ESG-oriented investing has experienced a meteoric rise—global sustainable investment now tops US$30 trillion. Investors are demanding that companies disclose their approach as they make more sustainable decisions. Sufficient attention needs to be on the storytelling of corporate sustainability to stakeholders to amplify value creation. Brand narrative needs to include effective communication strategy around sustainability and social impact, and the outcome will positively impact the companies' ratings, investor relations and public relations.
In the US, 90 percent of S&P 500 Index Companies published sustainability reports in 2019, and this rose from a mere 20 percent just 9 years ago. Large Indian conglomerates and banks have adopted global sustainability reporting practices and nearly 72 percent of the NIFTY constituents have issued standalone sustainability reports. Beyond Nifty 50 companies, however, very few companies report on sustainability based on internationally accepted frameworks such as GRI.
Leadership alignment is paramount, and ESG issues cannot be merely to report but they have to make up clear strategies for the firm. The long-term view that connects sustainability to business strategy addresses present and future challenges, risks, as well as opportunities while providing transparency around aforementioned challenges.
Investors—while researching and evaluating companies—often look beyond the sustainability report for reinforcing ESG performance. This is what makes it imperative to have a comprehensive communications strategy around the management of material ESG issues.
Companies' corporate websites were ranked fourth highest as an ESG source for institutional investors. Many companies' websites provide little or no information with regard to environmental benefits, social causes or governance but lay 80 percent importance on product advertisements and product information. Is it because corporate isn't doing enough or not talking about it? You might agree that companies are probably doing some things around ESG but are not executing storytelling. They are probably writing about it in their annual report placed on a table somewhere where you won't be able to find it or, or where it isn't a of their public narrative.
So, in the Indian context, what are some of the areas or gaps that you can focus your ESG communications on? For example, for a brand that doesn't shy away from public advocacy, perhaps taking a stand on social justice, gender equality or sustainability issues could draw awareness to the problems.
Some may dismiss this as clever marketing, but any business taking a stand needs to be sure that its own operations and behaviours will stand up to scrutiny and are consistent with what they are publicly campaigning. Millennials especially can quickly get a whiff of inauthenticity or inconsistency. This new wave of advocacy is headline-grabbing and strategic in driving wider systemic changes which are required to achieve the transition to sustainability.
Environment
Communicate how a company uses resources efficiently and doesn't abuse natural resources. This includes information around air emission levels, energy consumption, increasing renewable energy usage, water consumption and conservation, waste management, generation, and effluents. Building communications around how your company and products are energy efficient can make for a great story.
For example, Tata Consultancy Services' new campuses are built for 50 percent higher water efficiency, and 100 percent treatment and recycling of sewage and rainwater harvesting. Besides that, 90 percent of HDFC Bank's transactions in FY19 were carried out through digital banking using web and mobile applications, eliminating the use of paper.
Social
How a company manages relationships with its employees, labourers, suppliers, customers, and the local community and create conversations around women empowerment practices, fatalities reduction, child labour, sexual harassment taken seriously and even cybersecurity risks. For example, Unilever has achieved gender balance in management globally with 51 percent of women in managerial roles.
Governance
This is a factor that is qualitative and cannot be expressed in the financial reports. It highlights a company's leadership, board diversity, fairness in board remuneration, independence of statutory auditors, audits, financial reporting, and stakeholder engagement.
The future of sustainability reporting should not just be about traditional row and column reports, it's about new ways of communicating information to make sustainability information more transparent and derive maximum value for stakeholders. Companies have to perform their obligation towards the environment and society failing which their futures could be risked.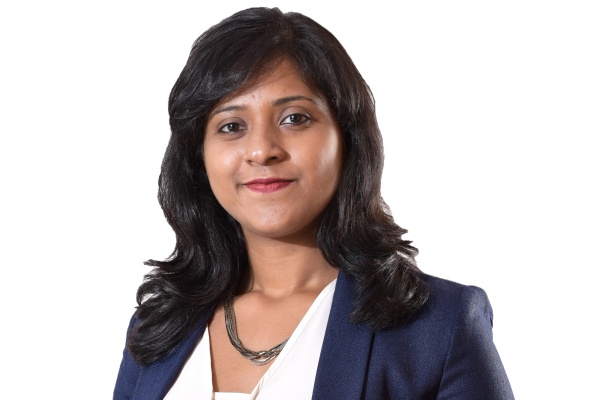 Diana Monteiro is head of PR at Magma Fincorp, a non-banking financial company
---
Click here to subscribe to the FREE Asia PR & comms bulletin to receive dedicated news, features and comment from the region straight to your inbox. Make sure you register for the site to access more than one story per month.
To submit a news, comment, case study or analysis idea for the Asia bulletin, email Surekha.Ragavan@haymarket.asia