Welcome to PRWeek's countdown of the UK's best communicators of 2020, compiled by the editorial team for our final edition of the year.
PR professionals are excluded – our focus is individuals from other walks of life, whether that's politics, entertainment, business, or something else.
We're honouring people who have risen in prominence or significantly enhanced their reputations this year due, at least in part, to their comms prowess. Some highly regarded communicators didn't make the cut on the grounds that 2020 was not a breakthrough or standout year; Scotland's First Minister Nicola Sturgeon, for example.
Sadly, there was no space for some notable business leaders. It's an honourable mention to Jeremy Darroch and Steve Murrells, chief executives of Sky and the Co-op respectively, who pledged to donate some of their own wages to help COVID-19 victims.
Not surprisingly, the coronavirus looms large in the top 20.
So too does Black Lives Matter, with several people involved in or supportive of the movement and its aims making the list. Honourable mentions go to Alexandra Wilson, the lawyer who spurred a discussion about racism after being mistaken for a defendant three times in one day; David Whitely, aka DJ Sideman, who quit the BBC after it defended use of the N-word; and Ashley Banjo from Diversity, who expertly defended his dance group's Black Lives Matter-inspired routine on Britain's Got Talent. Many more could be added to that list.
On the other side of the hotly debated 'culture war', there's an argument to include Laurence Fox, whose 'anti-woke' statements gained much publicity and raised his profile. In September the actor/singer announced plans to launch a 'free speech' political party called Reclaim (with, to be honest, limited success).
The list is, of course, completely subjective, but we hope it contains a few surprises and plenty to think about.
Today, we reveal the entries ranked 15 to 11. The remainder will be published in the days ahead, so stay tuned…
15. Kate Nicholls, chief executive, UKHospitality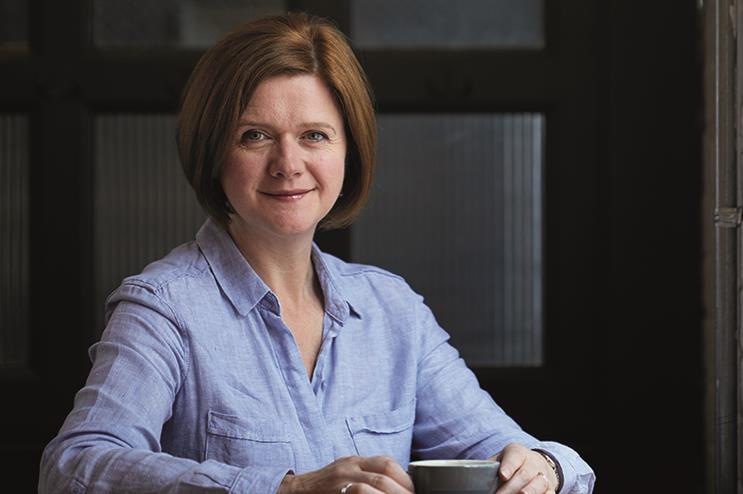 Closures and tough new restrictions have sent hospitality into turmoil during the coronavirus crisis, and Nicholls has become the industry's de facto spokesperson. An effective, lucid media performer, she is skilled at using data and evidence to make concise arguments that resonate with the public and politicians. The Eat Out to Help Out scheme in August and a temporary industry VAT cut – brought in despite huge pressure on government spending – were major wins.
14. Lewis Hamilton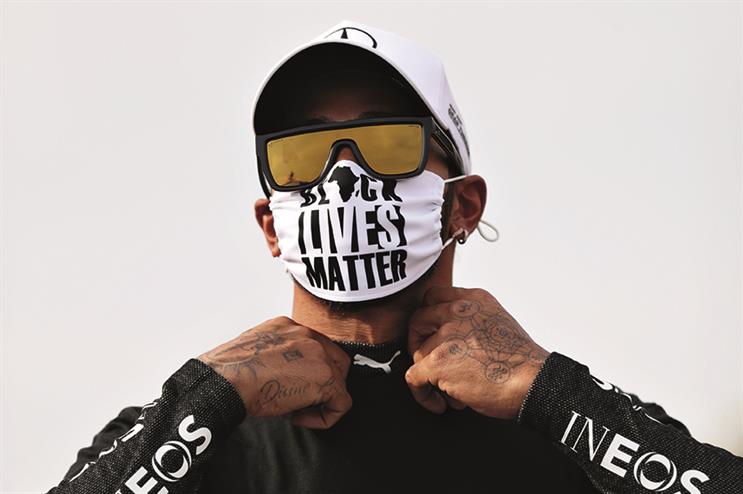 "I want you to know that I won't stop." An unapologetic Hamilton poked the Formula 1 hornet's nest by wearing a T-shirt saying 'Arrest the cops that killed Breonna Taylor' before and after a race in Italy. The world champion driver's vocal support of anti-racism and the BLM movement has been unwavering and his passionate messaging is cutting through, despite attempts to curb it. In October, Hamilton became the most high-profile new team owner in Extreme E, a new electric SUV off-road racing series that aims to shed light on environmental issues.
13. Captain Sir Thomas Moore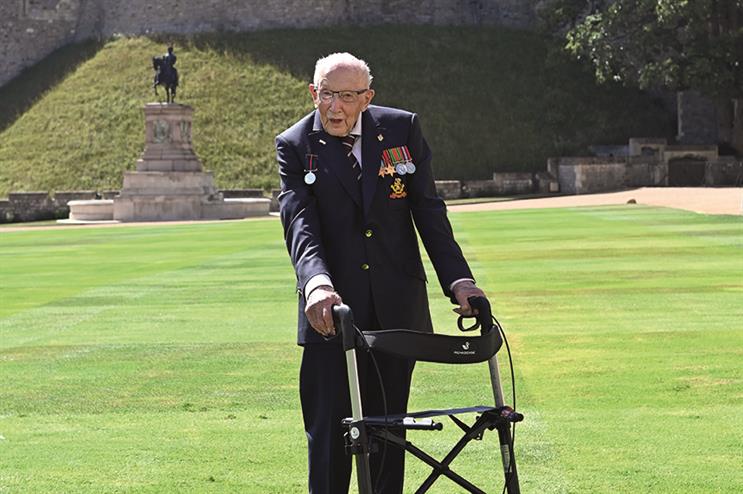 Sometimes good communications is more about symbolism and story than charisma and quotable speeches. 'Captain Tom' Moore rose to fame – and was awarded his knighthood – after raising nearly £33m for NHS Charities Together during the coronavirus pandemic by completing 100 laps of his garden ahead of his 100th birthday in April. His formidable effort will be an enduring symbol of how 'ordinary people' did their part to defeat COVID-19 for generations to come.
12. James Watt, co-founder, Brewdog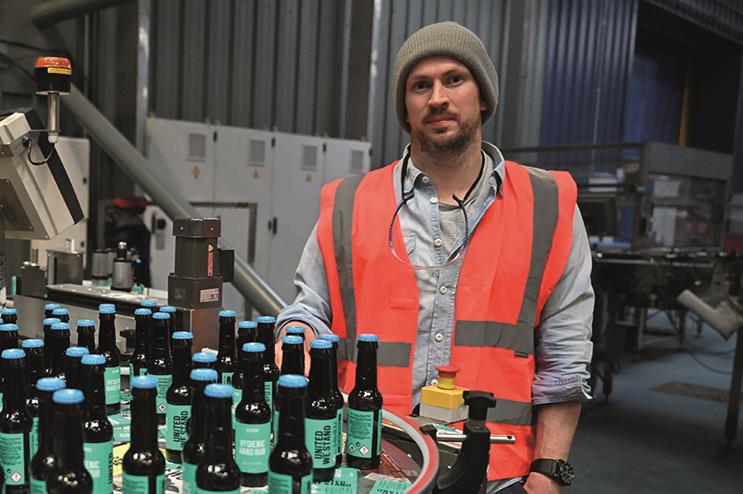 In just two weeks during the early stages of the first pandemic lockdown, Scottish brewer and pub chain BrewDog went from not knowing anything about hand sanitiser to becoming a fully approved supplier to the NHS. The 'unicorn' business, known for its range of IPAs – having had to close many of its pubs when the crisis struck – soon made and distributed more than 100,000 units of its own hand sanitiser, all for free. The always proactive Watt then decided to share Brewdog's plans with any other firm looking to join the fight against the virus. He was also a key spokesperson for the brewery's bold and headline-grabbing environmental move to become "carbon negative" by buying a 2,000-plus acre forest in Scotland.
11. Professor Devi Sridhar, University of Edinburgh (holds Chair in Global Public Health)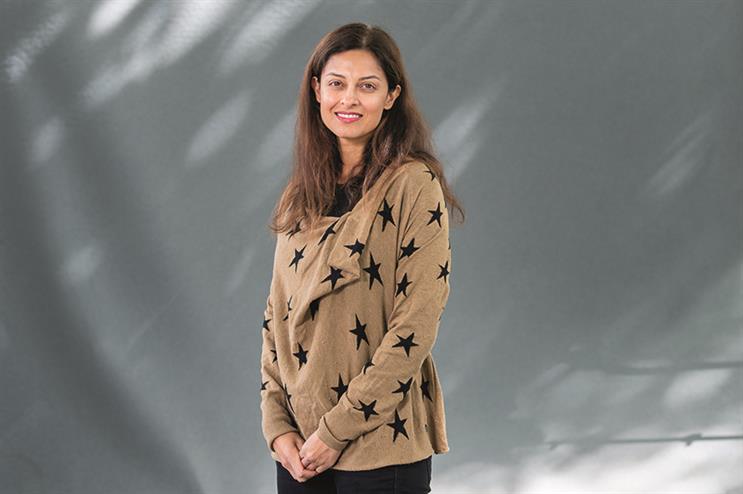 Sridhar is probably familiar to you if you have been watching news and current affairs programmes during the pandemic. The founding director of the Global Health Governance Programme has become a popular choice with the media because of her unusually clear, engaging and forthright style for a science communicator. Prior to her appointment at Edinburgh, Sridhar was a Postdoctoral Research Fellow at All Souls College, Oxford University. She is also co-author, with Chelsea Clinton, of the book 'Governing Global Health: Who Runs the World and Why?'
Tomorrow we reveal numbers 10-6...
Devi Sridhar, Lewis Hamilton, Captain Sir Tom Moore & James Watt photos all ©GettyImages