As the pandemic crimps the global economy and disrupts our work and lifestyles, we are trying our best to make do with social distancing and boost our morale while working from home. And as much as we try to plan ahead, constant change is now the new status-quo that we have to get used to and digitalisation has certainly been accelerated more than ever before. The onus is thus on large and small organisations, as well as us communication professionals to adapt adroitly to remain relevant and useful.
With public health directives and national policies changing from month to month, or week to week, the onus is on PR practitioners to partner with the media to inform the public on the latest news. At the same time, helping to build a platform for people to seek solace, keep track of the developments, maintain mental well-being, or even dietary and fitness advice during the pandemic.
It is a challenging time for media all over the world right now. For example, News Corp Australia had shut down more than 100 print titles by the end of May. Closer to home, a survey by the Singapore Association of Motion Picture Professionals (SAMPP) indicated that 53 percent of media practitioners in the nation-state were heavily impacted by Covid. On the bright side, our nation's Infocomm Media Development Authority has introduced measures to support the local media industry.
Communicating effectively with the media in the radically changing landscape means that we have to adapt our work approach—and more importantly our mindset. Having the conscience and professional integrity of fact-checking to prevent eventual misinformation all the while as we balance the beauty of story-telling is key.
Effective communication during Covid also requires empathy which stems from understanding editorial contents and readership of the media that you're pitching to. Publishers are going through a struggling time and the rate of digital transformation varies. Empowerment can come in various forms such as social media mentions, branded content and webinar collaboration to boost site traffic and revenue. Or we could just lend a listening ear over a cup of coffee to figure out what sources of information they need to progress with the stories they've got at hand.
Recently I had a prerequisite-free coffee chat with a journalist friend who covers China for Reuters. I got to learn about his editorial priorities and discovered topics he was sceptical about—as well as his in-depth contemplations on hot button issues from the government's encouragement of outbound investment, how US election would impact Sino-US trade, to Ant Finance's IPO. Inspired by the conversation, I was able to weave the clients' narrative into the journalistic stories he was working on.
The general rule of thumb is to do thorough homework and make sure the information we send are factual, especially at a time when misinformation runs rampant. It all boils down to tapping shared resources and keeping the conversations open to tell the right, truthful story to the target audience at the right time.
As ever, PR is about taking a back seat while looking into the rear mirror to ensure that we have retrospective and forward-looking views at the same time. While we might find ourselves exploring unchartered territories and sailing turbulent waters in the year ahead, the same approach that has worked marvels on communication in time of crisis continue to hold true today.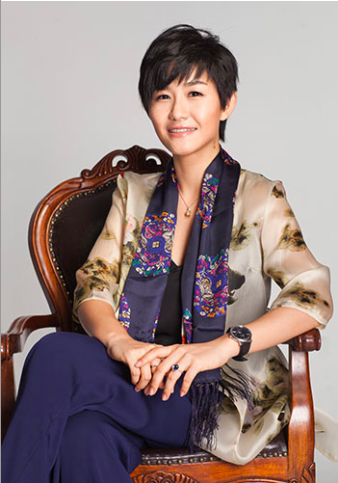 Helena Ma is managing director of Idea Communications 
---
Click here to subscribe to the FREE Asia PR & comms bulletin to receive dedicated news, features and comment from the region straight to your inbox. Make sure you register for the site to access more than one story per month.
To submit a news, comment, case study or analysis idea for the Asia bulletin, email Surekha.Ragavan@haymarket.asia