Top: Wrexham AFC's Hollywood moment
Wrexham AFC's new owners, Hollywood stars Ryan Reynolds and Rob McElhenney, have wasted little time going on the charm offensive in one of the more bizarre, yet intriguing sports stories of the year.
The pair stunned the footballing world when they decided to take over the debt-ridden National League club, which had been fan-owned for nine years. The move had the backing of 96 per cent of voting members of the Wrexham Supporters Trust, who were impressed by the stars' vision to turn Wrexham into a footballing power. 
That is quite the ambition for a club that currently plies its trade one run below the Football League.
Irrespective, Reynolds and McElhenney have already made a statement, generating global headlines Wrexham fans could never have previously imagined – and with talks about a documentary on the way.
It appears the pair are going to have some fun at the world's third-oldest professional football club. This week, they released a video thanking fans and paying homage to Wrexham AFC, its stadium – the Racecourse Ground – and their sponsors, Ifor Williams Trailers.
A message from our owners-elect...

Welcome to Wrexham AFC, @RMcElhenney and @VancityReynolds ??

???? #WxmAFC pic.twitter.com/ho1vV8cvry

— Wrexham AFC (@Wrexham_AFC) November 16, 2020
The hilarious video has gone viral on social media – the original Twitter video has already been viewed nearly five million times. It also earned plenty of global media attention in what was a wonderful piece of PR for the club. PRWeek recommends watching it just for the terrible Welsh accents.
There are also media reports of McElhenney donating £6,000 to Wrexham supporter Aiden Stott, who has cerebral palsy and had set up a GoFundMe page to help raise money for an adapted bath for his flat.
Such gestures of kindness have won over many fans inside and outside of the club, and generated the sort of publicity previously unthinkable at this rung of the UK's football pyramid. The new owners have scored plenty of early goals off the field; can the Red Dragons start to dream of success on it?
Arvind Hickman, news editor


Flop: Facebook under fire (again)
Mark Zuckerberg did his and his company's tarnished image no favours this week as the Facebook founder (pictured below) was publicly taken to task during a high-profile political interrogation.
The most headline-grabbing element of Tuesday's US Senate Judiciary Committee hearing was Zuckerberg's dismissal of a suggestion that Steve Bannon, the former adviser to Donald Trump, should be banned from Facebook for suggesting that US infectious diseases expert Dr Anthony Fauci and FBI director Christopher Wray should be beheaded.
"That's not what our policies suggest that we should do," was Zuckerberg's meek and, to many, wholly unsatisfactory response. Facebook removed the video that contained the comment, and Bannon risks permanent removal if he continues to post anything that incites violence.
But as one senator, Democrat Richard Blumenthal of Connecticut, put it: "How many times is Steve Bannon allowed to call for the murder of public officials before Facebook suspends his account?"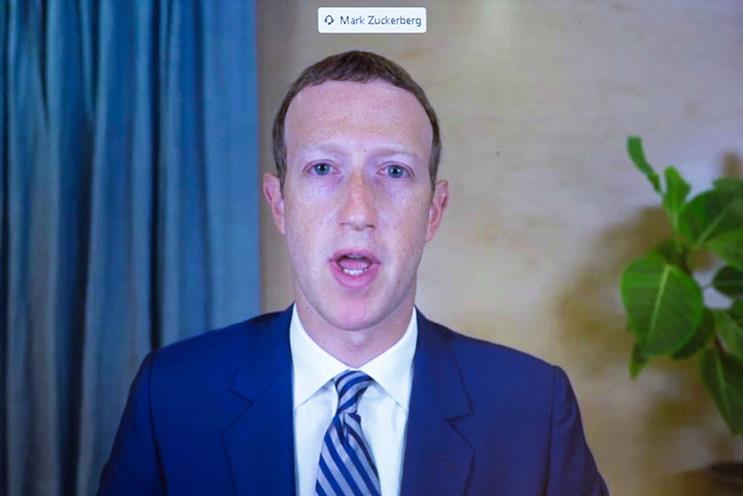 Zuckerberg also cut an indecisive figure when he refused to commit under oath to act on issues relating to security and privacy matters. This included providing the committee with a list of every website and hashtag that Facebook's content moderation teams have discussed banning.
In addition, the chief executive said he wasn't familiar with the name of a specific tool used to shut accounts, to which Senator Josh Hawley responded: "It's always amazing to me… how many people before this committee suddenly develop amnesia."
Meanwhile, Facebook faced more bad headlines this week after an open letter signed by more than 200 of its employees accused the social media giant of forcing content moderators back to the office, despite the risks associated with COVID-19. Facebook responded by saying "a majority" of its content moderators work from home.
John Harrington, editor