Sports Direct has hired The Romans as its retained PR agency.
Laybuy – a 'buy now, pay later' service founded in New Zealand – has retained Splendid Communications as its UK consumer PR agency. Splendid has been briefed to raise brand awareness and build positive sentiment for Laybuy amid controversy about the sector in UK media. 
Korean food company Sempio has appointed Siren Comms to lead the launch of the all-purpose umami seasoning sauce, Yondu, to the UK consumer and trade market. The account will be led by the head of the agency, managing partner Rachel O'Connor.
Puma has appointed Cake to handle its UK women's strategy and activation.
Happy Yolk, the team behind last year's World Record Egg and backed by Blurred and Tin Man, has been awarded an integrated global comms brief for Kaspersky, the cybersecurity and anti-virus software provider. The earned-first integrated brief includes PR, digital, design and production, and will be delivered across 19 countries prior to Christmas.
THREESIXTY Communications has been appointed as the full-service communications agency for the launch of Eataly London after a competitive pitch. The Italian food emporium will open its first UK site at Broadgate, London (pictured, below) in 2021, employing 300 people. THREESIXTY is developing a comms campaign to launch and sustain Eataly London.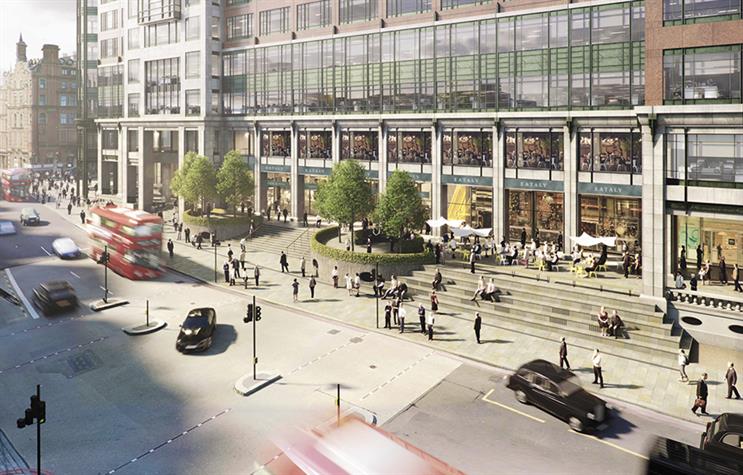 Subway has chosen MSL to handle a UK and EMEA corporate reputation brief.
Comparison Technologies has appointed Fanclub PR to deliver creative campaigns to promote its Energy Helpline. The launch campaign, 'The Crown Fuels', reveals the cost of royal household energy bills as Netflix series The Crown hits screens. The brief includes a series of creative integrated campaigns.
Legal tech firm Exizent has hired Boldspace as its retained PR agency following a four-way competitive pitch process. Boldspace will work with Exizent to drive awareness among its core target audience in the legal services sector and beyond. The account will be led by Boldspace co-founder and managing director Mike Robb.
The Association of Financial Mutuals, the trade body representing mutual and not-for-profit insurers, friendly societies and other financial mutuals across the UK, has appointed Smoking Gun to handle its PR.
Metrica Sports, the data and video analysis partner of the Spanish and Portuguese football Federations, has appointed The PHA Group as its communications partner for the next six months.
The Brighouse Business Improvement District has hired Unify PR & Marketing to provide strategic support as the town recovers from the pandemic.
Catch Communications has been appointed to represent Royal Palace Group interior brands, Royal Furniture and The Home.
Coolr has been appointed social media agency for The Nurse Heroes – a new philanthropic initiative to support and honour frontline health workers in the US and across the world.