In the ensuing fallout from the exit of Dominic Cummings and Lee Cain, the Prime Minister's official spokesman, James Slack, has been promoted to the critical job of Downing Street's director of communications. He will take over the role officially in the new year.
But who is 'Slacky', as he is known on Fleet Street, and what effect will his appointment have on Downing Street's comms operation?
The married father of three, with a penchant for national security topics and a fierce love for Sheffield United FC, is thought to have turned the job down on a previous occasion.
However, it is widely believed that his acceptance of the mantle will have a steadying effect on a No. 10 comms operation that has been characterised by a series of gaffes, unnecessary battles with the media and bizarre boycotts in 2020.
In addition to the myriad comms challenges, it will also be important to manage critical relationships – for example with Johnson's fiancée Carrie Symonds, herself a former head of communications for the Conservatives, who has proved to be a powerful presence in Downing Street.
Cain and able?
Softly spoken, fair and polite; there is a world of difference between the styles of Slack and Cain.
What seems clear is that Slack's appointment represents a departure from the abrasive and often confrontational style of his immediate predecessor.
Where Cain sought to literally divide journalists into those who were supportive of the Government's programme and those who were not – and brief them accordingly – Slack is likely to take a more inclusive and less antagonistic approach to working with the media.
Slack, himself a former Lobby journalist from his days as the Daily Mail's political editor, is understood to have a good working relationship with the media on both sides of the political divide.
Mark Leftly, director at Powerscourt's political division, shared a parliamentary office with Slack when they worked for The Independent on Sunday and Daily Mail, respectively.
He says: "James has a considered manner and is widely respected, which should steady Number 10's comms operation."
Unlike Cain, Slack will remain a civil servant in his new role, rather than taking on the political element of being a special adviser.
This matters because the resulting comms operation will have an impartial and even-handed approach to the media integral to the role.
A Westminster source tells PRWeek: "[Slack] was very insistent on being a civil servant. He didn't want to be a political appointee."
There are already green shoots appearing in the thawing-out process between No. 10 and the media, with health secretary Matt Hancock agreeing to appear on ITV's Good Morning Britain yesterday – the first minister to do so since an unofficial Government boycott of the programme began six months ago.
It would be surprising not to see ministers appearing on Channel 4 News and the BBC's Newsnight, which have also been subject to unofficial boycotts, in the coming weeks.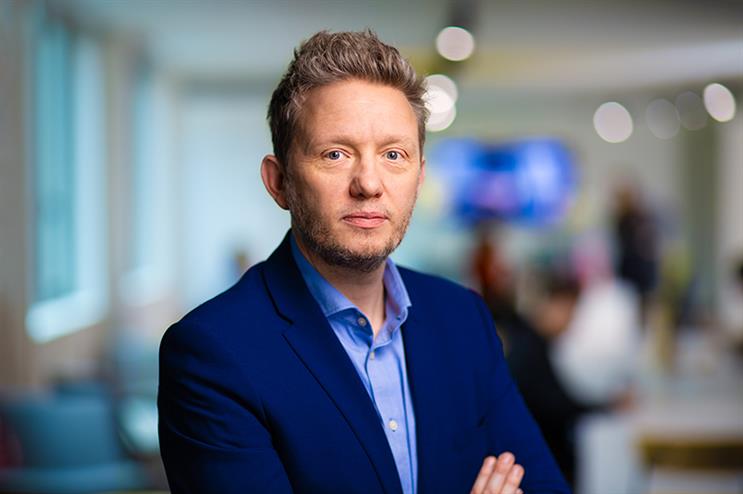 Steve Hawkes (pictured above), head of strategic media at BCW and former Lobby correspondent for The Sun, welcomes Slack's appointment.
"They have got the perfect person for the job," he says. "What was notable this past weekend was how few of the long reads in the Sunday newspapers mentioned 'Slacky' because he just doesn't go in for all that infighting. He's just a decent bloke."
The Slack/Stratton axis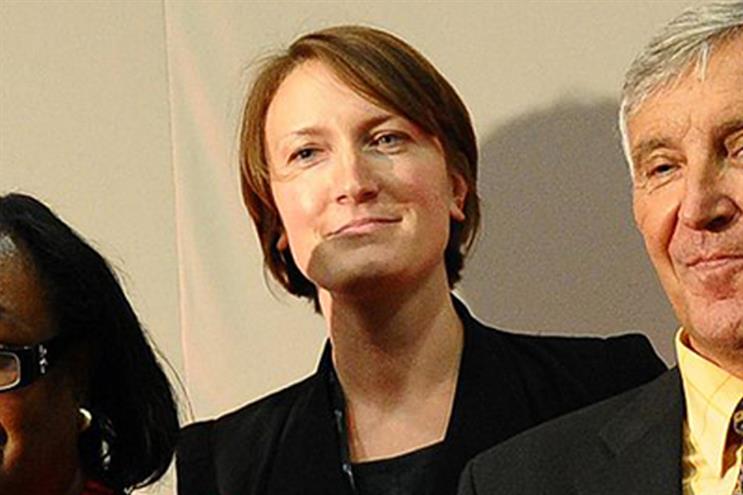 Allegra Stratton (pictured above) was appointed last month to deliver Downing Street's daily televised White House-style press briefings – a political rather than Civil Service role.
The briefings were originally to start this month, but have been delayed until December while work is carried out to improve the acoustics in the room where she will deliver them.
Stratton, who is leaving her job as the Chancellor's director of strategic comms to take up the role at No. 10, is thought to have been among those against Cain being offered the job of Johnson's chief of staff and is said to have told Johnson she would not serve under Cain because of his abrupt style.
Following briefings this weekend against Stratton's appointment – which are thought to have emanated from the Cummings/Cain camp – she told The Observer she found them upsetting because she was only "trying to do the right thing by the country and the country does not want to be run by people in No 10 who treat people discourteously and unpleasantly."
So does the ascendency of the Slack/Stratton axis in Downing Street herald an end to the wilful belligerence of the recent past?
The Westminster source thinks the partnership will presage a recalibration of the entire comms operation.
He says: "I think they'll work well. James is a total professional. Allegra gets on well with him. If you compare him to the Cummings/Cain era… He's not some big swinging dick. There's not the ego with James, which I think will help."
As to whether Slack or Stratton will be in the ascendant, the source says: "It feels like Allegra is strong, he's strong. It doesn't feel like there's much of a clash there."
One of several reasons Cain did not get the chief of staff role is because backbench MPs blamed him for a series of comms missteps by the Government since he took on the role.
Some predict that the new operation will be slicker and less gaffe-prone by comparison.
Hawkes says: "[Slack] is sorely needed now as director of communications and I think what you'll see is the return to a basic, competent, calm press operation. He'll spot trouble early – think Marcus Rashford and school meals – and he'll look to give the Government a clearer long-term story to tell."
No Slack-er in Downing Street
So how did Slack – once described by a former colleague in journalism as having "the looks of a mischievous schoolboy" with a "touch of the Machiavelli about him" – rise to a position that makes him and Stratton the lynchpins of government comms?
The answer, perhaps, is that he has excelled in the role of the Prime Minister's official spokesman – a job he did for Theresa May as well as for Johnson – and has omitted to make enemies along the way.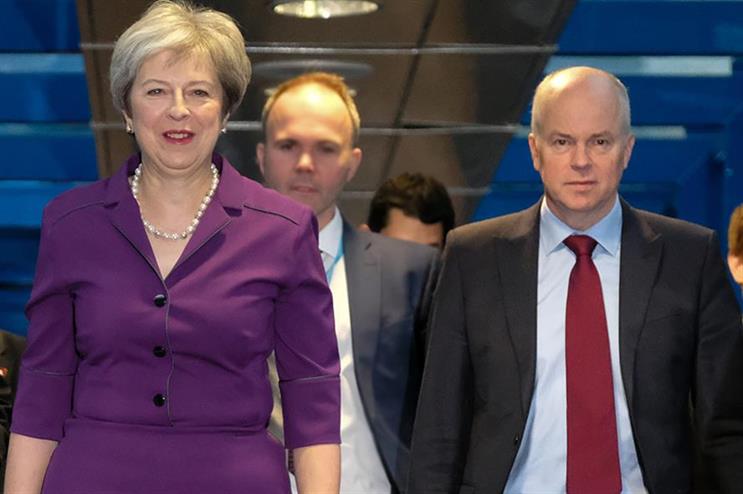 Sir Robbie Gibb (pictured above right, with Theresa May), Downing Street director of comms under May from 2017-19, says: "I worked closely with James Slack during my time at No. 10. It is a testament to his ability that he has gained the respect and trust of two very different Prime Ministers. He is an exceptional communications professional, unbelievably calm under pressure and a unifying and inspirational leader to his team."
A rumour exists that Slack was offered the job of director of comms when Johnson took over from May last summer, but turned the job down.
If true, Slack has evidently decided that the need is now great enough to suffer the potential slings and arrows that go with the appointment.
His style of working has already won friends inside the No. 10 comms operation.
One former Downing Street colleague says: "He is a real grown-up who 'gets it'. He has a calm and polite manner and he's also smart and collaborative. He also has the advantage of having been there for a long time and worked for other leaders, so he knows how to operate the building and make the machine work for them."
From Mansfield Chad to the Daily Mail
Another difference between Cain and Slack is the length of their careers – and their achievements – in journalism, before taking on a senior comms role.
Cain's relatively short print journalism career spanned little more than five years and his time as a shift reporter with national newspapers was highlighted not by a string of exclusives but by his time dressing up in a chicken suit for the Daily Mirror, chasing David Cameron around on the general election trail.
By contrast, Slack's journalism career spans 20 years and concluded with him in the role of political editor for the Daily Mail.
Slack studied history and politics at the University of Lancaster before starting out as a reporter and local government correspondent for the Mansfield Chad, not far from his Sheffield birthplace.
He initially intended to become a sports reporter, but this ambition became sidelined by his fascination with politics.
He later wrote for the Nottingham Evening Post as its industry correspondent, working his patch for all its political potential.
Then came the job that must have been the Holy Grail for the political junkie: Westminster correspondent for the York Evening Press.
In an interview with one of the paper's feature writers at the time, Slack made no secret of his attraction to politics.
He said: "It's the intrigue, the drama, the off-record briefings and 'deep background'. You know so much that you never actually get to write about. They say knowledge is power. It's exciting."
By 2008, Slack was working for the Daily Mail as a home affairs correspondent and he later became its home affairs editor – a position he used to campaign on behalf of Gary McKinnon, who has Asperger's and was at risk of being extradited to the US to face charges related to computer hacking.
Slack was promoted to become the Mail's political editor in 2015 and stayed in the role for two years.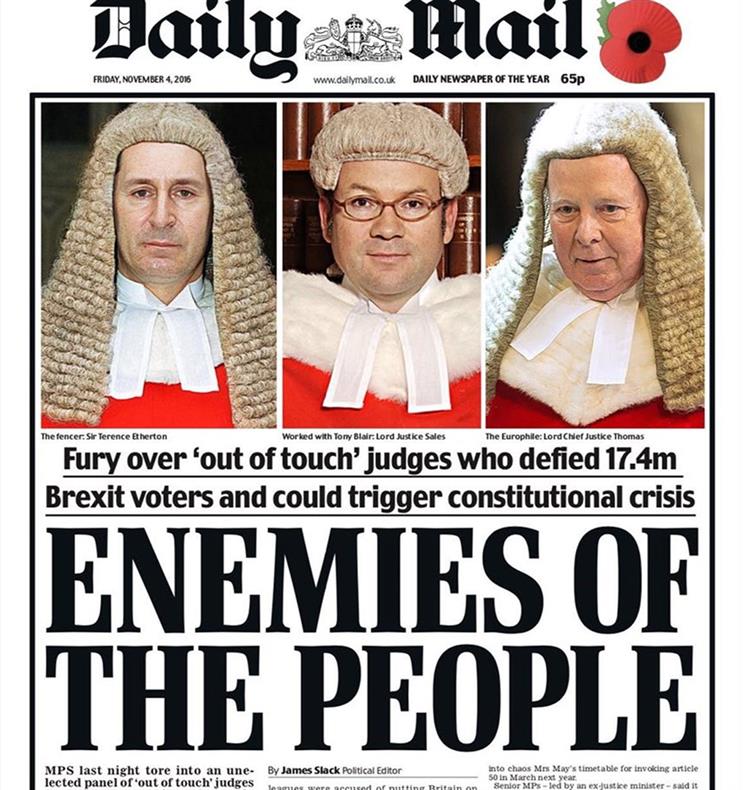 It was as political editor that Slack wrote the story – with the highly controversial accompanying headline 'Enemies of the people' to describe three High Court judges who ruled in favour of the campaigner Gina Miller – that the Government had to gain Parliament's consent before it invoked Article 50 and fired the starting gun on leaving the European Union.
Not that this infamous incident necessarily points to an aggressive or confrontational style. "As everyone would point out, he didn't write the headline," the Westminster source says.
Less than a year later, Slack was plucked from Fleet Street and asked to serve in Downing Street by May.
Slack's pedigree in journalism – the fact that he 'made his bones' working his way through local, regional and then national newspapers, and finally as a Lobby correspondent – has already won him the respect of journalists because he understands news and is perceived to be fair.
These qualities will continue to serve him well in his new role.
Leftly says: "His journalistic background is broader than just politics. Many who make the transition from the political pages to officialdom have spent their careers solely treading the corridors of Westminster. James shares their political canniness but also has a much better feel for the wider country, which will be vital for Johnson as he looks to rebuild."
Where does the No. 10 comms operation go from here?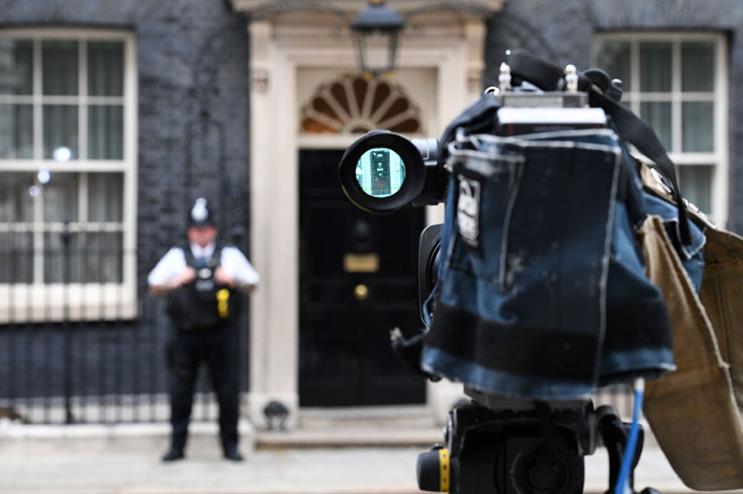 Journalists, by their nature, dislike being 'handled' by comms people attempting to control their stories, and it is testament to his reputation for not misleading reporters – knowingly, at any rate – that Slack will leave the job of Prime Minister's spokesman having made few enemies.
But other bear traps remain, not least of which are the implications for the reputation of the Government of a fresh approach to interacting with the media.
There will be other challenges, too, for the faintly Humphrey Appleby-esque Slack – some of which have little to do with comms.
The Westminster source concludes: "He's going to have to balance Boris, who can drift from one moment to the next, and… Carrie, who has proven to be a very strong force in Number 10 in her own right. There's an exercise that needs to be done in diplomacy as much as in communications. It's a difficult line to tread."

---
Click here to subscribe to the FREE public sector bulletin to receive dedicated public sector news, features and comment straight to your inbox.
Make sure you register for the site to access more than one story per month.
To submit a news, comment, case study or analysis idea for the public sector bulletin, email Ian.Griggs@haymarket.com