The animation, by award-winning filmmaker Anna Ginsburg, is part of a new 'Check Them' campaign launched last week to encourage women to check themselves for possible signs of breast cancer.
It charts the relationships women have with their breasts over the course of their lives, from embarrassment as they first develop, to dealing with attention from others, breastfeeding children and getting checked and treated for breast cancer.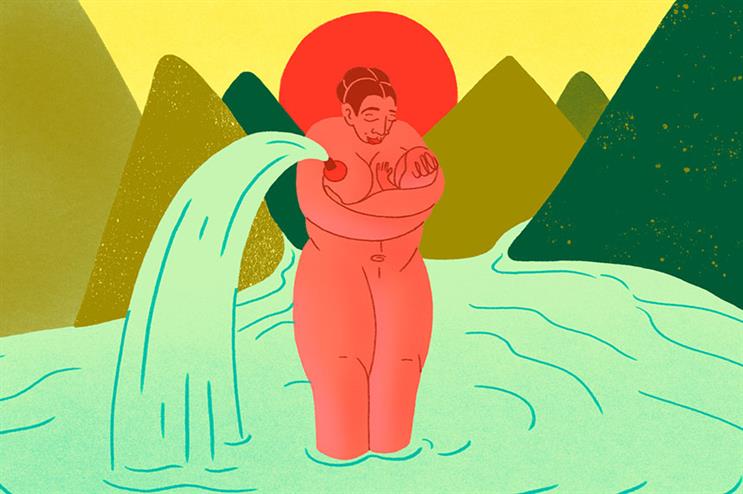 The campaign is encouraging all women to regularly check their breasts for new or unusual changes and to have open conversations about it with their family, friends and doctor.
It has been prompted by a recent survey commissioned by the charity showing that almost half (47 per cent) of women in Britain do not check their breasts regularly for potential signs of cancer.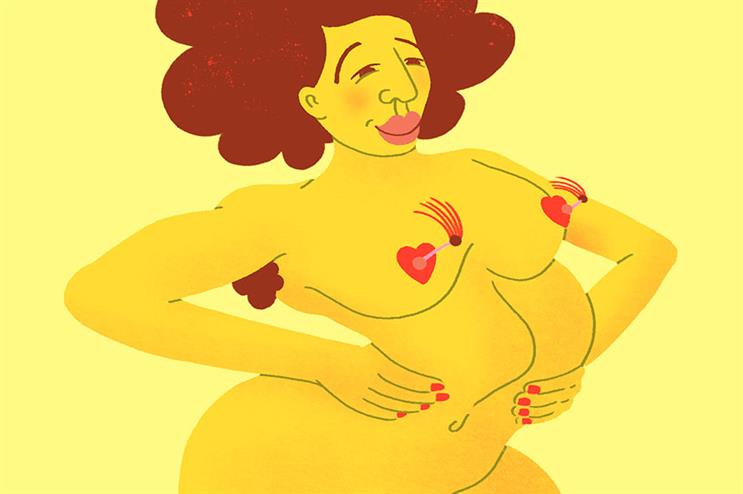 Key messages include informing women of some of the signs and symptoms of breast cancer, and encouraging them to participate in NHS breast screening and see their GP with any concerns.


Whatever relationship you have with your breasts, it's important you check them regularly for signs of breast cancer. TLC: Touch your breasts. Look for changes. Check anything new or unusual with your GP. #TouchLookCheckhttps://t.co/LG4zSwYgYu

— Breast Cancer Now (@BreastCancerNow) November 11, 2020
Our relationship with our breasts isn't always a straightforward one. For many of us, it's a journey of discovery.
Whether you embrace them, are confused by them, hide them, love them, or are adjusting to them, check them. #TouchLookCheck https://t.co/Up48XgoLHt pic.twitter.com/zz0mqG0oCE

— Breast Cancer Now (@BreastCancerNow) November 9, 2020

However, the provocative animation has prompted criticism from some breast cancer patients on social media. One, Lesley Stephen, tweeted: "I find this ad offensive and just weird. What's the message? If it's check your boobs EVERYONE knows that – focus on our symptoms."
Weber Shandwick created concepts for the awareness campaign and the animation, working with the charity to develop an integrated approach across earned media, influencers and social media activity to raise awareness of the need for women to check their breasts.


Anna Ginsburg's new ad for Breast Cancer Now wants to get us talking about our boobs https://t.co/QT5gdqV3Cv pic.twitter.com/67hHuqLtRI

— Creative Review (@CreativeReview) November 14, 2020
Helen Bennett, London managing director at Weber Shandwick, commented: "With the 'Love Hate Relationship' animation, we deliberately set out to provoke conversations around our feelings towards our breasts.
"As part of the charity's 'Check Them' campaign, we're proud to be opening up this conversation and encouraging all women to Touch, Look and Check their breasts regularly."
Weber Shandwick is also conducting a media relations campaign targeting news, health and lifestyle outlets to share and comment on the content, she added.
Manveet Basra, head of public health and wellbeing at Breast Cancer Now, said: "We strongly hope that, as part of our 'Check Them' campaign, the animation opens up conversations that prompt women to make regular breast-checking for any new or unusual changes a habit of a lifetime."

---
Click here to subscribe to the FREE pharma and healthcare comms bulletin to receive dedicated healthcare news, features and comment straight to your inbox.
Make sure you register for the site to access more than one story per month.
To submit a news, comment, case study or analysis idea for the pharma and healthcare comms bulletin, email Ian.Griggs@haymarket.com