The comments, which apply broadly to senior sports leadership roles, come in wake of the potentially damaging appearance of former FA chair Greg Clarke at a Department for Digital, Culture, Media and Sport select committee hearing last Tuesday, which was chosen as PRWeek's Flop of the Week.
Clarke apologised and resigned after using comments that some critics found racist and offensive, including using the term "coloured" to refer to black footballers, describing homosexuality as a "life choice" and claiming the FA's IT department contained a lot more South Asians than "Afro-Caribbeans" because "they have different career interests". 
The comments have been widely condemned, with British South Asian star and Swansea footballer Yan Dhanda telling Sky Sports he was "disgusted" a senior FA leader could use such language to describe Asians, who he felt were being "brushed under the carpet".
Dan Johnson, comms director at the Premier League for six years until 2017, told PRWeek it was clear that Clarke had not adequately prepared for the hearing and said his comments risked cementing perceptions of the sport as one that is still in the "dark ages".
"In terms of broader public perception, there's a risk that Greg Clarke's performance has significantly set back English football in relation to the whole diversity and inclusion agenda," he said.
"English football is not quite where it needs to be on diversity and inclusion, especially in terms of representation. They know that, and are working hard to develop the policies to address these issues. Greg Clarke's select committee performance set football back, and now the authorities will have to go further and faster to win trust back."
Johnson said it was important the FA's leadership had strong communication skills and discipline "to ensure your key messages land". 
He added: "The FA has a good story to tell on the progress it has made in this area, because it has taken action and shown leadership. But now it will have to work harder to cut through, especially to non-footballing audiences."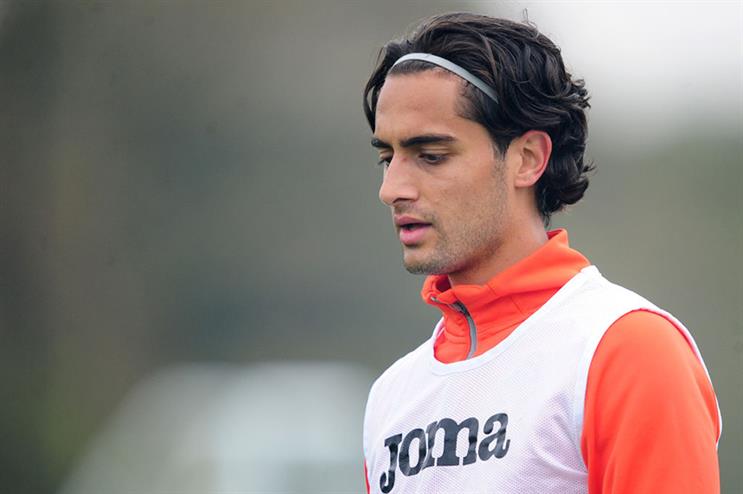 Swansea star Yan Dhanda feels let down by former FA chairman Greg Clarke's comments about Asians (Photo: Getty Images)
Comms skills 'a prerequisite'
Adrian Bevington – who served as managing director of Club England and as the FA's comms chief in a 17-year career at English football's governing body – would not be drawn specifically on Clarke's comments, but agrees that communication skills should be a prerequisite for sports leadership roles.
"It's more important than ever before – being a good communicator, a capable communicator, when you are the leader of a high-profile national sporting organisation," he said. "There are lots of examples over the years of leaders across the industry – federations, leagues and clubs – who are not comfortable liaising with the media and speaking publicly, yet it is one of the most important parts of the reputation element of the job." 
"There's not been an abundance of communicators who have led organisations, but I don't think communicators should be excluded because they are from a 'comms background'. You don't expect a finance director to be a commercial or legal expert, so provided they possess the necessary leadership capabilities, why not choose a communications specialist."
Several commentators have called for the FA to hire a new chair from a BME background.