The lobbying industry's self-regulatory body will look at whether Portland's chairman, George Pascoe-Watson, and Portland consultant and Conservative peer Lord O'Shaughnessy breached parts of the PRCA's Professional Charter and the PAB's Code of Conduct.
A Sunday Times investigation reports that Pascoe-Watson served as an unpaid adviser to the DHSC between April and October.
During this period, he reportedly provided regular communications advice in strategic discussions chaired by Lord Bethell – who serves as test and trace minister – and in calls including heath secretary Matt Hancock and test and trace head Baroness Harding.
A week after Pascoe-Watson left this advisory role on 7 October, it has been reported that he emailed clients about "privately advised" details of new lockdown restrictions in London. In addition, Portland advised clients about a national lockdown in November – just days before news of the prospective restrictions first appeared in the press.
According to the Public Affairs Board registry, Pascoe-Watson has been listed as a Portland public affairs adviser during the period in question, which means he is bound by strict ethical codes.
In The Sunday Times article, Pascoe-Watson said the advice Portland had shared with clients about new lockdown restrictions was not connected to his test and trace advisory role during the period, and that he had "fully declared [his] role and responsibilities at Portland to the DHSC".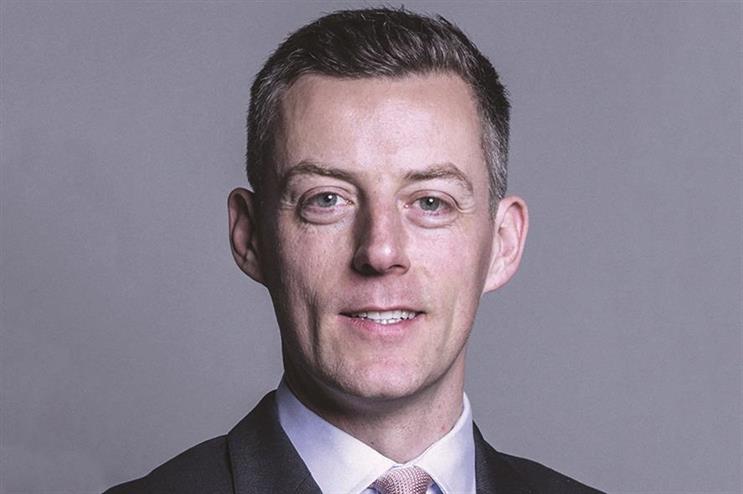 Questions have been raised about the role of another Portland employee, Conservative peer Lord O'Shaughnessy (pictured above), who was still listed as a lobbyist at a time he was advising the government. The listing was removed and blamed on an administrative error.
The Sunday Times investigation claims O'Shaughnessy was being paid by Portland and the DHSC at the same time, and that he took part in a call with Lord Bethell and a Portland client – Boston Consulting Group – that has received COVID contracts worth millions of pounds. 
PRWeek understands the PRCA probe into Portland covers Pascoe-Watson and O'Shaughnessy's roles with the Government.
A Portland spokesperson told PRWeek: "We are very happy to help the PRCA in any way we can. In terms of The Sunday Times story, George Pascoe-Watson was advising the Government in a personal capacity and his role was unpaid. The emails quoted in The Sunday Times were not based on any information gained as a result of this advisory role – something that the Department of Health and Social Care has confirmed."
O'Shaunessy added: "Earlier this year, I was asked to support the Government as part of the national effort to respond to the COVID-19 pandemic, something I was proud to do. This role, which involved providing policy advice to DHSC ministers and officials around testing innovation, was approved by the Permanent Secretary and declared in my register of interests. It did not involve responsibility for procurement decisions."
The DHSC has not denied O'Shaughnessy provided input into procurement decisions as a paid adviser, but stressed both Portland advisers provided full disclosure of their roles at the consultancy, and the award of contracts followed current procurement regulations.
In a statement, the DHSC said: "As part of an unprecedented response to this global pandemic we rightly have drawn on the expertise of a number of private sector partners who provided advice and expertise to assist in the Government's vital work. This included helping establish the largest diagnostic network in British history and a test and trace system used by tens of millions of people.
"As a result of public and private sector organisations working together at pace, we were able to strengthen our response to the pandemic so we are better prepared for the challenges of the coming months."
Why this matters
Both cases raise questions about whether their work with the Government has breached independence rules designed to prevent practicing lobbyists from using privileged information they have gained in a government role.
PRWeek understands that under the PRCA Professional Charter, the investigation could also consider whether these actions have brought the industry into dispute.
In response to The Sunday Times story, PRCA director-general Francis Ingham confirmed that the PRCA's Public Affairs Board chairman Liam Herbert had lodged a complaint to investigate any breaches by Portland under the PRCA Professional Charter and the PRCA Public Affairs Code of Conduct. Ingham added that the matter is being taken "extremely seriously".
Cicero/AMO's managing director of UK public affairs, Tom Frackowiak, who is a member of the PRCA Executive Council, told PRWeek he will be calling for a review of the Public Affairs Code.
"With the drumbeat of media stories regarding Parliamentary passes, Government contracts, sitting politicians being hired by agencies and public affairs consultants working as Government advisers, it is time for the industry to take a long hard look at the way it is operating," he said.
"It has long been the contention of those that defend the public affairs industry that lobbying scandals never actually involve registered consultant lobbyists. This defence no longer stands up to proper scrutiny. As an industry, we need to reflect where we have gone wrong and re-set the dial in 2021, with the core principles of ethics and transparency at the heart of how we operate."
Frackowiak said he is concerned that if the industry doesn't get its house in order, it is in danger of being subject to the imposition of poor and misguided regulation.