Mental Health First Aiders are now a familiar presence in the PR industry, and their importance has grown markedly during the COVID-19 pandemic as employee welfare has moved up the agenda.
A PRWeek survey of 174 senior UK PR agency figures, conducted in August and early September, found nearly half expected to invest more in mental health support for staff, with Mental Health First Aiders a key component of that.
That was before the 'second wave' rise in coronavirus infections and deaths, and subsequent new restrictions across the UK, including the four-week 'lockdown 2' in England that began on 5 November.
Nicole Jones (pictured below), one of four Mental Health First Aiders at Octopus Group, says there have been "three big waves" of demand for support during the COVID-19 era.
"In the first instance, in the initial panic of lockdown, I was very often speaking to people who had previous mental health conditions, and they were immediately worried about how they were going to cope," Jones says. Disruption to routines was a common concern. This included not being able to see family members, visit the doctor, or go to the gym.
This was followed by a "period of settling in", as people adjusted and took comfort in the novelty of Zoom quizzes and the like.
"Then there was a second wave, of people I've never spoken to before in a mental health capacity; but really the grind was starting to set in," says Jones.
Younger people dominated this wave. "A lot of the focus was on how stressful this is for parents, families… and that was definitely true. But… I was speaking to people who were stuck in one bedroom in a six-bedroom house-share. They weren't having a lovely time in the garden, they weren't spending more time with their families. All of the joy had been sucked out of life – 'I'm working and living from my bedroom.' That's obviously a recipe for really bad mental health.
"That was tricky, because all the things you would usually say – make sure you get outside, make sure you exercise, make sure you see your loved ones – all of that was stripped away. A lot of the support you can give then is essentially listening and acknowledging."
Third wave
The easing of early restrictions along with decent summer weather offered temporary respite before the third wave of demand started kicking in September/October. This was characterised by people's feelings of "burnout" as it became clear life would not return to normal soon.
"I think a lot of people's plans for recovery, and their plans for returning [to normal], all hinged on the fact that by the summer we'd be over the hump of this. But I think the first realisation hit that, no – we're in this for the long haul and we're specifically in this for the winter."
Jones, a senior copywriter at Octopus, stresses the importance of communicating support structures that are available; of outlining to staff the different options and people who can be contacted.
We spoke soon after Jones completed a line-manager training session on mental health. She says Octopus – highly commended in the Mental Health category of the PRWeek UK Best Places to Work Awards 2020 – believes senior figures need to take leadership in these areas.
"There's no point saying to a 22-year-old account executive, who's nervous about the economic climate and job security: 'Make sure you're getting a good work-life balance.' Seniors have to lead that; people at the top have to look down and say: 'Your mental health is a priority.'
"It's really tricky in an agency setting because we want to do well for our clients, and we want to work really hard, and a lot of people who work in agencies are used to working long hours. But fundamentally, the leadership has to come from the top down."
Jones' other advice is less tangible, but no less important: act with "kindness and recognition". That is, recognise that different people are living in different circumstances and are coping differently.
"It's that really cheesy phrase I keep reading on Twitter: that we're all in the same storm, but some of us are in yachts and some of us are in lifeboats. Some of us have home offices, some of us don't. Some of us have kids, some of us don't. Maybe you're the account director who's picking up a lot of the stress while your other colleagues are dealing with their family stuff.
"It costs nothing to be kind, patient and forgiving. One thing we're really keen on at Octopus Group is recognition. It's a really simple human thing, but we try to make it a big thing on our internal communications platforms – recognising people, saying thank you for jobs well done. We all feel a bit hopeless and a bit miserable. If this is what it's going to be like for the next six months, it's just those little bits of recognition to make sure that people feel seen."
These types of small gestures can help. Jones gives the example of Octopus' HR department sending a Halloween-themed cookie to staff. "It's daft, but it makes you smile when it comes through the door. I think at the moment if you can raise a smile from people, you're doing well."
Anxieties
Jones' concerns are echoed by Katie de Cozar, a Mental Health First Aider at CCgroup, who says "anxieties are high again" for some employees during the latest lockdown. "I think it's this lack of control that people struggle with, and for some people there's this question of when will normality resume, and where is the light at the end of the tunnel?" she says.
It can be a dangerous mindset, she explains, if people see happiness as "a destination rather than a mood". "I think, 'I'll be happy when Christmas is here and I know that I can be with everyone', or 'I'll be happy when there is no social distancing and this pandemic is behind us' – it's a difficult place to be, because who knows if it ever will be?"
De Cozar, who is head of enterprise tech at CCgroup, adds: "I don't know if this just feels intensified, or maybe people are opening up more, but I'm also seeing that people are dealing with a lot personally; whether that's family illness, death, or potentially conflict within families.
"I've seen this pandemic drive conflict between families in the way that people approach lockdown, especially now there are interpretations to be made within the restrictions."
De Cozar (pictured below) makes a more positive point about the latest lockdown in England: there is greater certainty about the duration of the immediate restrictions. "We've been given a timing for this one – this four-week period. Whether that's going to happen or not, we'll wait and see, but the current Government has been insistent that this is how it will play out.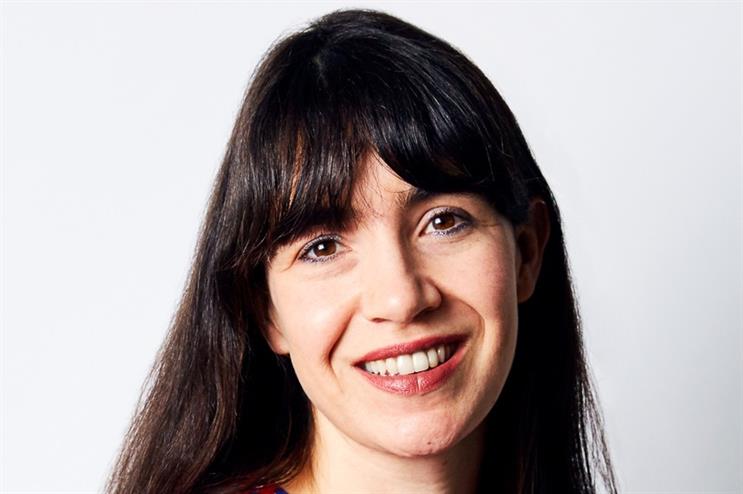 "If you can give people a sense of time – a length of time that they've got to make a sacrifice – it can really help them. It's that sense of control, that we know how long this is going to last. That's something you just didn't have first time around."
The restrictions are also less all-encompassing. Crucially, schools remaining open will relieve some stress among parents. People can also see others in their 'support bubble' and visit care homes. De Cozar cites another, personal, example: "I'm moving house at the moment and the housing market has kept open, which has take a huge strain off me because it means that can still move ahead."
One of two Mental Health First Aiders at CCgroup, the 30-person agency that won the Mental Health category at the PRWeek UK Best Places to Work Awards 2020, De Cozar offers advice for individuals on taking care of their mental health. Much of it is familiar, but worth re-stating: the need for routine and establishing boundaries between work and home; and the importance of exercise, getting enough sleep and eating well.
She also recommends keeping a journal and a small to-do list, to help get a sense of progress being made and not feel overwhelmed. In addition, writing lists of things that worry you, and then indicating which you have control over, can create psychological distance from many of these concerns.
Regarding employers, de Cozar says: "I think poor mental heath will come from isolation, so if people are forgotten, ignored, aren't encouraged to open up – that's a concern. Make sure that, as a company, you're creating opportunity for interaction, always. As a team, as a company, on a one-on-one basis; it's incredibly important."
CCgroup puts the onus on line managers to check on those who report to them, and to do so in a meaningful way. "It can't be a quick: 'Are you OK? OK, great, brilliant, see you later.' It's got to be: 'How are you doing? No, really, how are you doing?' And be prepared to listen to that response, listen without judgement, and just give time."
As PRWeek has previously written, mental ill-health should not be treated as an isolated problem. Rather, it can be a symptom of wider structural issues within organisations.
De Cozar agrees: "We build our models based on resourcing people's time and charging for their time. The importance of making sure we always look at allocations, we're taking care to spread work evenly, the senior team is pitching in as much as possible, and we're making sure people have got space and headroom… I feel that's something all agencies have to address."
Isolation
Kam White, head of people and culture for Europe at Hotwire, is not a Mental Health First Aider herself, but has oversight of the agency's policies on mental health support. Hotwire currently has four Mental Health First Aiders in the UK; two are comms professionals – one in a senior role, the other more junior – while the others work in HR.
The agency has run two major staff surveys since the start of the pandemic. The first, in May, flagged up practical issues around employees' set-up for working from home, but mental health concerns quickly became evident too. Not surprisingly, perhaps, parents and carers were found to be experiencing more stress than staff without those responsibilities.
But as immediate practical issues were addressed, two factors have remained a constant, highlighted in a later survey from October. First, finding the right work-life balance in a working-from-home culture; and second, social isolation.
The latter has been a key focus for Hotwire in its policies, which have included Slack groups where employees who live near each other are encouraged to meet where it's safe and within the restrictions, and online quizzes to encourage remote socialising. The agency is exploring IT systems that can encourage more collaboration generally.
Hotwire is also putting in place more hands-on support in the form of 'clinics', throughout November and December, where all managers will receive training on managing stress and spotting signs of mental health issues.
Employers across the sector will undoubtedly be considering similar action, and it's crucial that organisations don't lose sight of the issue as the winter draws in.
However, could the result of the US election, coupled with news of a possible breakthrough in a coronavirus vaccine, provide a psychological boost that many of us need?
De Cozar is optimistic. "There is a clear message of hope, which simply didn't exist a week ago," she says.
"The confidence about life returning to some kind of normality has given people a real boost. One of the hardest things that people have experienced during this pandemic is the lack of control, and any kind of time frame – it's not been clear how long we'd need to make this sacrifice for. While the news of the vaccine doesn't bring a specific end date, we know it's coming. There are milestones to work with, which can help hugely when it comes to mental health."