We had every reason to be anxious. As we steered our way through choppy COVID waters, government restrictions, travel bans and quarantines throughout the year, we fully expected all events and launches would be wiped out. Yet, looking back at this annus horribilis, we still managed to host a regional event (albeit virtually), stage two citywide design exhibitions in China, open a hotel and launch a few restaurants, all while in various stages of lockdown.
While the experience has likely taken years off our lifespan, it's left us with some valuable insights on how PR will be conducted and generated in the future.
There is no Plan A, only Plan V
Many of us hoped that conditions would change and events would proceed as originally planned. In most, if not all, cases it didn't and we were forced to 'pivot'. The reality is, for the foreseeable future, we have to forget about planning any physical events beyond groups of 10 people. The safe bet is to go with Plan V. Go virtual.
When we cancelled the live event format for Asia's 50 Best Restaurants barely four weeks before it was to be staged in Saga, Japan, the team mobilised to produce a pre-recorded virtual awards ceremony while adjusting the messaging and content strategy. In the weeks leading up to the awards announcement, we pushed out more content than ever before to show support for the food and beverage industry during this difficult time. Which leads to our next lesson.
'Front end' your content
Standard thinking has always been that events and product launches generate a bulk of the publicity, while the 'pre-launch' phase is relegated to teasers and select media features. Well, Covid turned this notion upside down. When Design Shanghai, an event that was expected to draw 70,000 people in March, was postponed to the end of the year, we immediately asked exhibiting designers how design can help society cope with various pandemic-related challenges. Their ideas and innovative concepts became the basis of our press outreach, even though the actual event was on hold. Instead of putting the focus on the physical event, we turned it into a platform for design thinking.
At the same time, we worked with the client to develop a live streaming platform where different sectors shared insights on how design can help during a public health crisis. From webinars to mini programmes on Wechat channels, Design Shanghai was able to successfully initiate discourse when physical events were banned.
Interestingly, one of the few silver linings we observed was greater collaboration with media. At a time when media platforms are under heavy pressure to produce more content while budgets and resources shrink, PR can help fill the gap by providing ready-made content that resonates with the media's audience.
What strategy? Be scrappy
During a pandemic, long-term planning is wishful thinking. It became normal to pivot daily, in some cases, hourly. Planning and executing a campaign in real time became commonplace, as we cobbled together whatever resources we had on hand. It's been said before that true creativity comes when working with constraints.
When Hong Kong's social distancing measures banned bars, the drinks industry was badly affected. We turned around a campaign where the 'F' and the 'B' in the food and beverage industry joined forces to take on ongoing dining restrictions, encouraging restaurants to partner with bars to serve their signature drinks.
Being front and centre
When a crisis occurs, it's natural to freeze and stop all activity. However, as the Chinese saying goes, where there is danger, there is opportunity. As early as February, we placed our clients on panel discussions and webinars. During the initial outbreak when everyone was hungry for information, we asked our China-based clients—who were at the forefront of the pandemic—to share insights on crisis management and best practices.
As the virus circled the globe, we were able to connect thought leaders to share key learnings and advice on how businesses can adapt and even thrive. From virtual fireside discussions, webinars and white papers, our clients were front and centre in showing how they were adapting and setting the bar for the 'new normal.'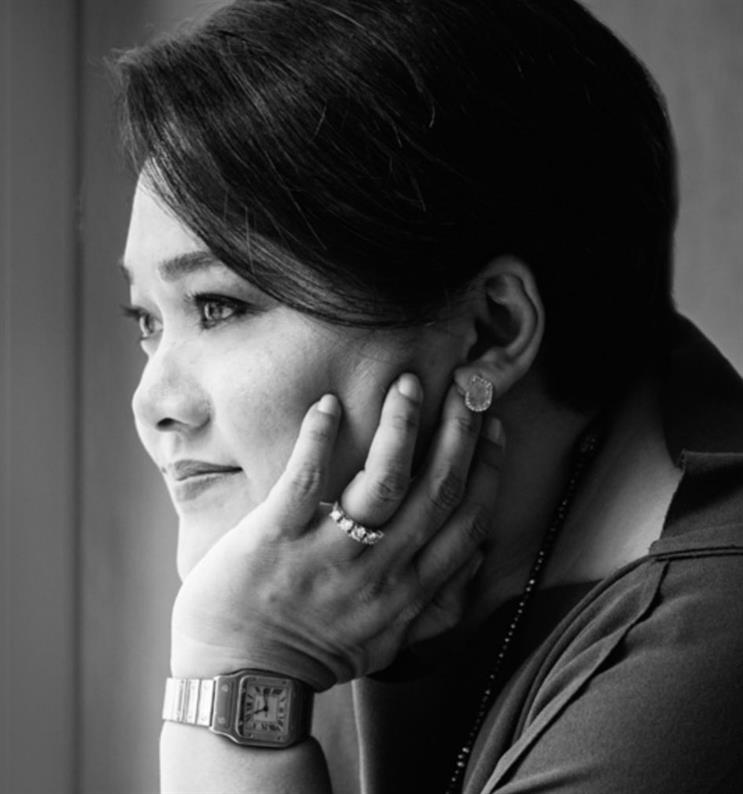 Catherine Feliciano-Chon is founder and managing director at CatchOn & Co, a Finn Partners company 
---
Click here to subscribe to the FREE Asia PR & comms bulletin to receive dedicated news, features and comment from the region straight to your inbox. Make sure you register for the site to access more than one story per month.
To submit a news, comment, case study or analysis idea for the Asia bulletin, email Surekha.Ragavan@haymarket.asia