What was the campaign, in a nutshell?
We brought together two of our long-standing clients, The Lego Group and National Trust, to celebrate kids' creativity in the great outdoors with the Young Explorer of the Year – a challenge for children to create and capture an amazing outdoor scene made from Lego.
How did the idea come into being?
The brief originally came from Lego, which wanted to shift the perception that 'Lego bricks = indoor play only'. Doing something focused on the outdoors felt quite different and we quickly saw an opportunity to bring National Trust, which is known for helping people connect with nature, into the picture.
From a creative perspective, I've always loved Wildlife Photographer of the Year, and wanted to create something that had a bit of that magic for children. With many families stuck in some form of lockdown over the summer, we also wanted to show that you don't need to have access to sprawling fields to enjoy the outdoors – all you need is a plant pot on the windowsill and a little imagination and you can still create an amazing adventure.
What ideas were rejected?
This was actually that rare thing – a 'first response' idea – so not many. We knew from the off that we wanted to create something that could keep children and families entertained at home (especially when getting away on holiday wasn't an option), so we also looked at creating a 'picture-perfect postcard' or a summer blockbuster movie at home; but this felt like the idea that most naturally connected with the outdoors.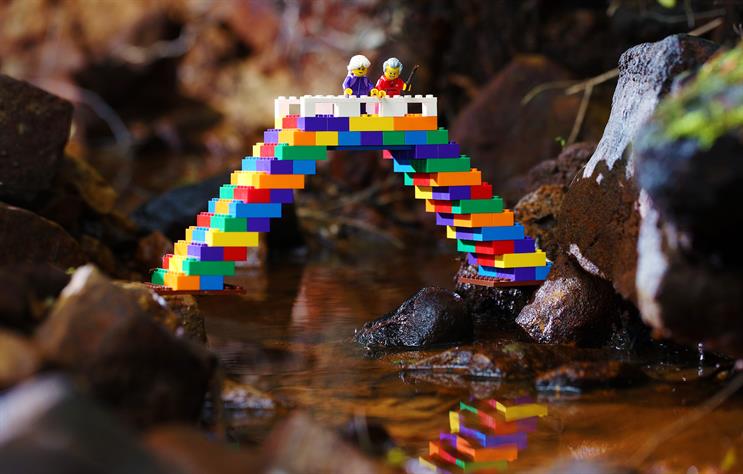 Briefly describe the campaign planning and process.
We moved at speed with this one – we first presented the idea in mid-June and had it up and running by the first week of August.
Working directly with two clients rather than any external partners meant we could move fast, but there were a lot of elements to slot into place – especially with the campaign sitting on both brands' social channels. We also needed to assemble a panel of experts to judge the entries, which included celebrity farmer JB Gill, Lego play agent David Pallash, National Trust play specialist Anita Stevens, and a young ambassador from the National Trust's Museum of Childhood.
Imagery was always going to be key in terms of inspiring our audience and cutting through with media, so we worked with our photography partners to get some really cute, impactful shots to bring it to life. The knight and the snail is a personal favourite.
What were the biggest challenges, and how did you overcome them?
Time was what we had very little of with this campaign! It was very much an all-systems-go process, but we succeeded by being very clear from the off about roles within the team, which meant we could all be working on delivering our own elements simultaneously.
How did you measure the results, and what were they?
We pride ourselves on thorough, commercially driven measurement at Mischief, so had a range of metrics for this campaign, but the standout was the number of kids and families who took part. We had over 2,500 entries, which was really amazing – and they showcased some brilliant creativity.
This was backed up by 130 pieces of coverage, in outlets including The Telegraph, Metro and Mirror, with 99 per cent including the key message of getting creative in the great outdoors with Lego bricks.
While we needed to keep families engaged at what was an important commercial period for both brands, this project also allowed us to create something that injected a bit of much-needed fun into a difficult time for us all.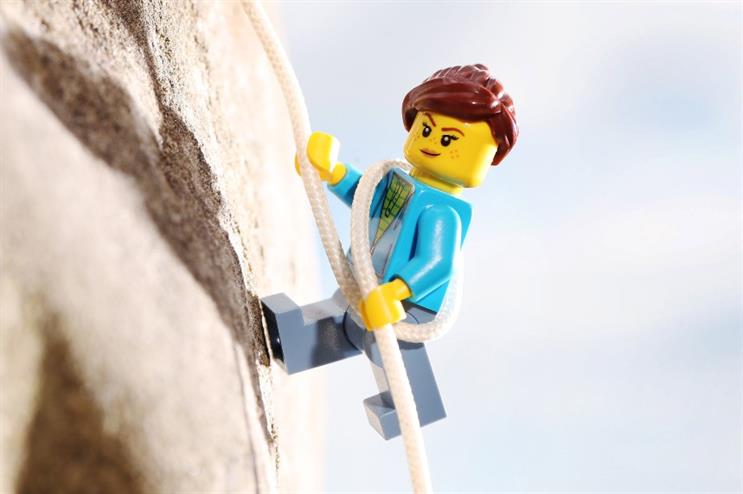 What's the biggest lesson you took away from the campaign?
It was a great example of something I'm a big fan of – going with your gut. This wasn't the most 'out there' idea, by any means, but it was the one that felt right from the off. Plus, being short on time can actually be a great thing, as it prevents too much navel-gazing. You just crack on and get the job done.

---
Click here to subscribe to the FREE Creative Inspiration bulletin to receive dedicated features, comment and the latest creative campaigns straight to your inbox. Make sure you register for the site to access more than one story per month.
To submit an idea for the bulletin, email John.Harrington@Haymarket.com