A thrilling, two-horse Five Campaigns We Liked in October race was eventually won – with 52 per cent of the votes – by The Originals, a campaign from Cadbury and Age UK that featured Captain Sir Tom Moore as one of the UK's oldest podcast hosts, with the aim of tackling loneliness among older people.
In second place, #ProtectPongo saw Meridian Foods enlist environmentalist and artist Louis Masai to highlight orangutans' imminent risk of extinction through a series of stunning murals, including small changes members of the public can make to help the cause. Don't Cry Wolf helped create the campaign.
See the full results below and find out more about the winning initiative: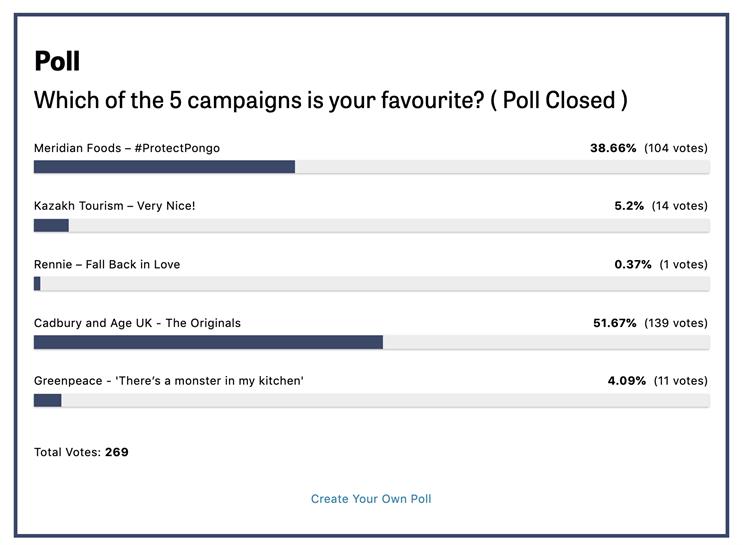 Cadbury and Age UK - The Originals
Captain Sir Tom Moore, the famed centenarian war veteran and charity fundraiser, became one of the UK's oldest podcast hosts in a partnership between Cadbury and Age UK to help tackle loneliness among older people.
The Originals podcast features Moore in conversation with older guests from across the country, each with their own story to tell - and the stories are far from mundane.
The campaign is a thoughtful way to help shift perceptions of old people from individuals in need of sympathy and help to folk with extraordinary stories and life experience. It's also a decent tie-in for Cadbury - the podcast series is part of the chocolate brand's 'Donate Your Words' campaign, which encourages people to take the time to start a conversation with an older person.
Golin devised and executed the campaign. VCCP is the creative agency behind the wider Donate Your Words initiative.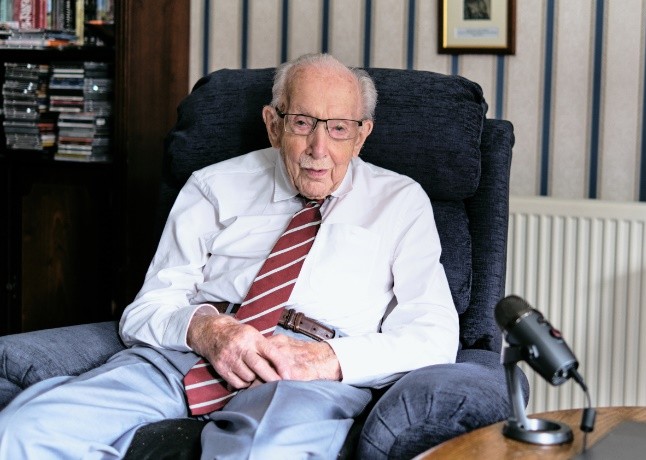 In case you missed it: Five Campaigns We Liked in September: your winner revealed
---
Click here to subscribe to the FREE Creative Inspiration bulletin to receive dedicated features, comment and the latest creative campaigns straight to your inbox. Make sure you register for the site to access more than one story per month.
To submit an idea for the bulletin, email John.Harrington@Haymarket.com