The integrated comms campaign involved 27 London boroughs, the Mayor of London, Greater London Authority, Public Health England, NHS London and London Councils, as well as emergency services, directors of public health and MPs.
It was initiated by the London Chief Executives Group and Professor Kevin Fenton, director of public health for London, amid concerns over low levels of awareness about testing. Less than half (44 per cent) of Londoners knew how to get a test, according to research by YouGov for the GLA.
A budget of just £10,000 was provided to develop the campaign, which was boosted by campaign partners contributing research and other resources.
Keeping it simple
Making sure that people knew how to get a test, encouraging them to get tested and building confidence in and engagement with contact tracing were the key objectives of the campaign. It was designed to complement national campaigns, using public health messaging tailored to local audiences.




The core message was kept as simple as possible, with the wording "COVID symptoms? Get tested now" and pointing people to nhs.uk/coronavirus and the new 119 coronavirus testing contact centre number. A secondary message was to "protect your friends and family".
Making an impact
Central messaging which formed the basis of all communications, along with design assets and brand guidelines, helped to ensure consistency and accuracy.
The campaign was aimed at the general public and mapped areas of digital exclusion to help target the use of non-digital channels. Boroughs targeted audiences at a local level, while public sector-owned channels and platforms were used to promote the campaign.
We've joined boroughs across the capital to launch 'Keep London Safe' - a campaign to encourage people across London to get a coronavirus test if they have any symptoms.

Here's Acting Chief Executive, Claire Symonds, helping to spread the important message#KeepLondonSafe pic.twitter.com/q22EinNUVq

— Barking and Dagenham (@lbbdcouncil) July 29, 2020

'Keep London safe' was launched in July with media relations and social media activity highlighting the need for people who think they may have the virus to get tested.
If you feel unwell and think it might be COVID-19, please remember:

? Stay at home
? Get a test by calling 119 or by visiting https://t.co/DewGYNXW45

Watch this to know the symptoms of COVID-19. #KeepLondonSafe pic.twitter.com/BfWD32NYaR

— Mayor of London (gov.uk/coronavirus) (@MayorofLondon) July 29, 2020

On the day of the launch, there were 383 social media posts with a reach of 6.1m and 9.9m impressions.
If you or a loved one shows #COVID19 symptoms, do you know how to get tested? Today is the start of the #KeepCroydonSafe campaign to support the #KeepLondonSafe drive to protect the public & raise awareness:https://t.co/dgxXciBWMK@CllrTony#CroydonTogether pic.twitter.com/YBCj7BdqKD

— Your Croydon (@yourcroydon) July 29, 2020

Just weeks later, 22 boroughs pooled their resources to fund a £55,000 out-of-home advertising campaign that resulted in a combined reach of 6.5 million, with 52 million impressions over four weeks.
Tangible progress
One month after the campaign launched, the proportion of Londoners who were confident that they knew how to get a test had risen from 44 per cent to 61 per cent.
And the number of daily tests across London had risen from 10,850 on the day the campaign launched to 19,617 by October 14.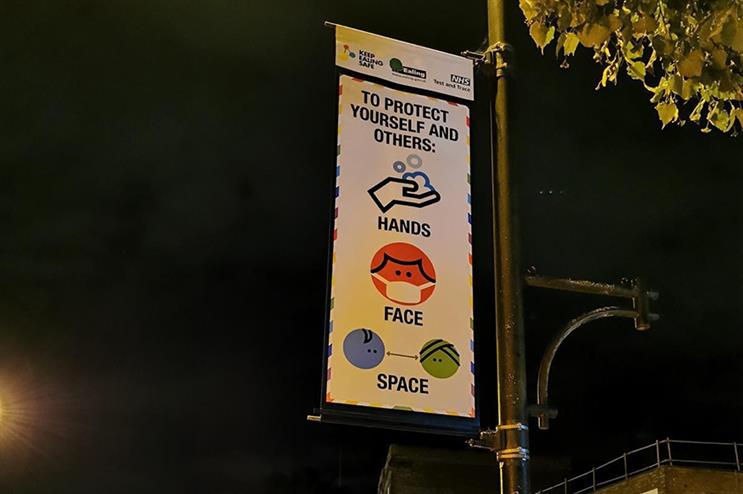 Emer Delaney, director of communications at NHS Improvement London, said: "'Keep London safe' has united the NHS and the boroughs in a unique partnership to ensure that we are able to deliver consistent messaging on COVID-19 at a pan-London, local and hyperlocal level."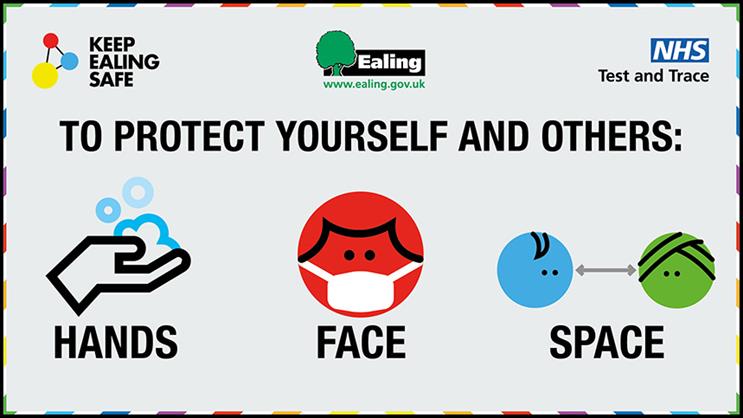 Louise Neilan, head of external affairs for the London Borough of Southwark, commented: "By joining forces in developing strong design and messaging, tested on residents, and combining our purchasing power, we were able to maximise our impact in keeping our city safe."

---
Click here to subscribe to the FREE public sector bulletin to receive dedicated public sector news, features and comment straight to your inbox.
Make sure you register for the site to access more than one story per month.
To submit a news, comment, case study or analysis idea for the public sector bulletin, email Ian.Griggs@haymarket.com