Earlier this year Kindred was tasked with devising a way to reinvigorate the FCA's ongoing ScamSmart campaign, which was launched in 2018.
The agency's brief was to find a way of increasing the levels of media coverage of the campaign.
People aged between 45 and 65 were the target group – particularly men, as they are more likely to be targeted in pension scams.
Tyldesley was chosen to front the campaign because he fitted the demographic of the target audience, and his profile complemented a football-themed campaign Kindred developed to highlight the threat of falling victim to fraudsters.
ScamSmart's 'Don't transfer deadline day' campaign aimed to raise awareness of pension scams and help people avoid falling prey to fraudsters.
'Check who you're dealing with' and 'Don't be rushed or pressured into making any decision about your pension' were among the key messages.
Kindred commissioned research with 45- to 65-year-olds to see whether they knew more about football and the finances of their favourite team than they did their own pension.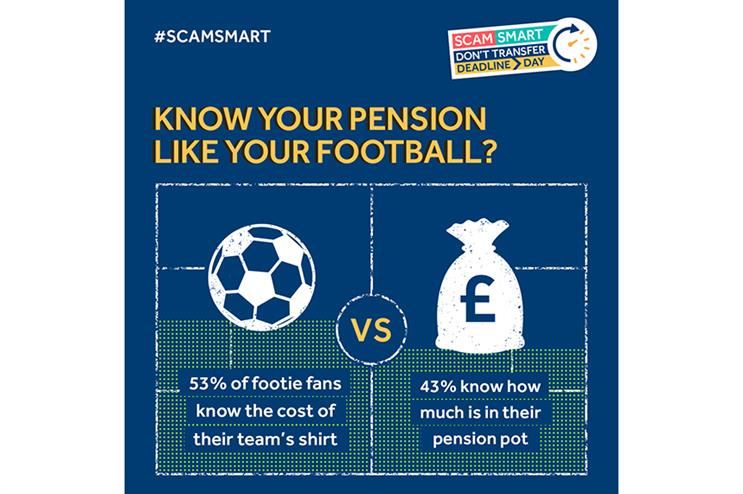 The results of the poll, along with data from Action Fraud on the amount reported lost to pension scammers in the preceding three years, were used to generate media coverage.
The story was promoted at the end of August, to coincide with the traditional transfer day deadline in football.
Kindred had been set a target of 50 pieces of coverage for the work. In the event, some 362 items of coverage were generated – with 44 pieces in national media including BBC Radio 4's Today programme, The Guardian and BBC Online.
Football commentator Clive Tyldesley fronts pension fraud campaign https://t.co/PFpJDingxr

— The Guardian (@guardian) August 25, 2020

Almost all coverage included two or more key messages and a quote from a campaign spokesperson, while more than half of all coverage included a link to the ScamSmart website. Data from Google Trends showed a significant uplift in searches for ScamSmart on the day of launch. 
And a short video presented by Tyldesley, telling people how to avoid common scams, received more than 17,000 views and 65,000 impressions on social media.
This was just one part of a total reach for media coverage – including social and influencer content – estimated by Kindred to be in excess of 100 million.


I'm supporting this important initiative by @TheFCA and @TPRgovUK to help you spot pension scammers. Over £30M of UK lifesavings has been stolen since 2017. Before you transfer your pension, check who you're dealing with. Be #ScamSmart https://t.co/h3a4TgH72W #PaidPromotion pic.twitter.com/2e1vZJ1Ith

— Clive Tyldesley (@CliveTyldesley) August 26, 2020

Emma Stranack, head of business and consumer communications at the FCA, commented: "The earned media campaign this year achieved almost the same volume of coverage as when the ScamSmart campaign first launched, which showed how well Kindred's creative idea captured the attention of media, and in turn our consumer audience of pension-holders."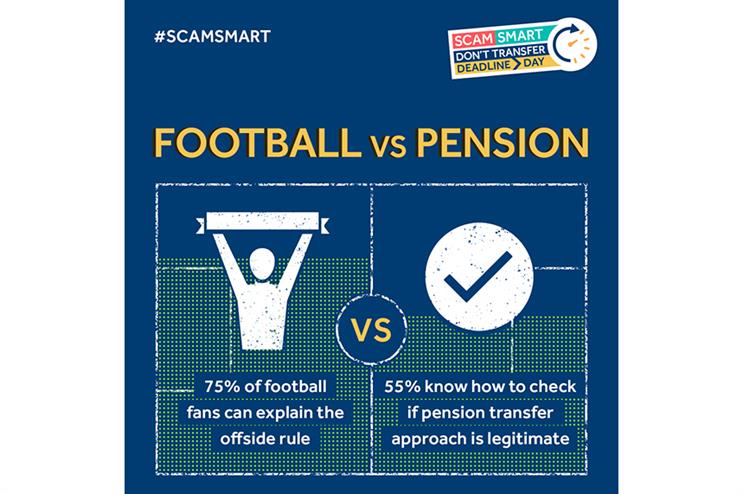 She added: "We were delighted this PR story brought a fresh approach to the overall campaign and, even against the backdrop of a challenging news agenda, it produced standout results. Launch day saw an uplift in searches for ScamSmart, directing people to the FCA website where there is a range of advice on how to protect yourself from pension scams, as well as links to the FCA register, where consumers can check if a firm is legitimate."

---
Click here to subscribe to the FREE public sector bulletin to receive dedicated public sector news, features and comment straight to your inbox.
Make sure you register for the site to access more than one story per month.
To submit a news, comment, case study or analysis idea for the public sector bulletin, email Ian.Griggs@haymarket.com