A new report by International Centre for Journalists (ICFJ) and Tow Centre for Digital Journalism highlights the impact of Covid on journalism, and collected responses from 1,406 journalists worldwide.
When it comes to disinformation, many respondents identified politicians, elected officials, government representatives and state-orchestrated networks as top sources of disinformation around Covid.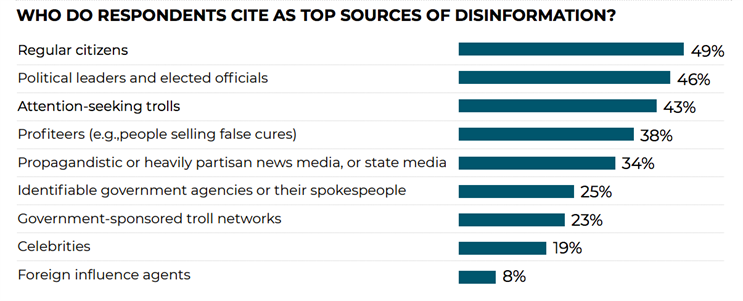 But none spread more misinformation than 'regular citizens', the poll showed. And these citizens are primarily using Facebook as a platform, as journalists cite it as the biggest enabler of false and misleading information among all social media platforms. Over one-third of respondents also said Facebook-owned closed-messaging app WhatsApp as responsible for spreading misinformation.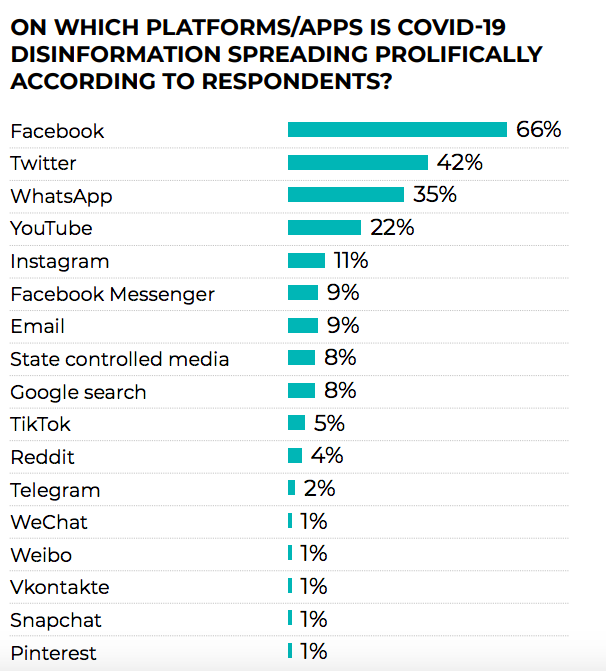 Journalists also expressed dissatisfaction with Facebook's responses to the content that they had flagged for investigation. Almost half (46 percent) of respondents were either dissatisfied or very dissatisfied with social media companies' responses when they referred instances of misinformation for investigation. Just eight percent were satisfied or very satisfied with the responses received. The most common response identified was no response at all.
Many journalists are responding proactively to counter the 'disinfodemic'. Seven percent of respondents said that their news outlets had created a specific Covid disinformation beat; 29 percent indicated that they were producing fact-checks and debunks; 29 percent said they were using digital verification tools to expose false video, images and memes connected to Covid; 20% said that they had collaborated with other news organisations, NGOs or academics to investigate misinformation; and 12 percent said that they had engaged their audiences in factchecking or media literacy projects to combat the spread of false content.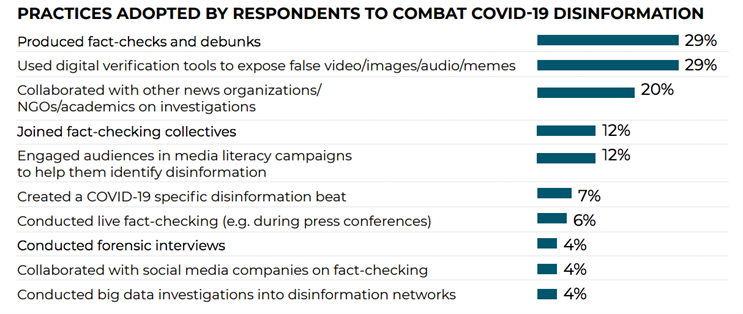 In the newsroom, it hasn't been unusual in the last few months to hear about salary cuts, unpaid overtime, redundancies or even outright closures of publications. Some newsrooms reported revenue dips of up to 75 percent.
While research at the beginning of the pandemic suggested that increasing demand for accurate, reliable information might translate into paying audiences as advertisers disappeared, the economic impacts of Covid have shown to be more devastating than promising for news organisations.
On the bright side, 43 percent of respondents felt that there was increased audience trust in journalism during the first wave of Covid, while 61 percent said they felt more committed to journalism than they were prior to the pandemic. This goes hand-in-hand with a stronger community investment in journalism and a spike in audience engagement.
Covid has also shifted the way journalists and editors are thinking about news formats. Sixty seven percent of respondents say they are making use of digital tools and online communities to report. Meanwhile, 21 percent said they were experimenting with a new programme of online events, and 31 percent were relying more on closed social media groups to connect with their audiences.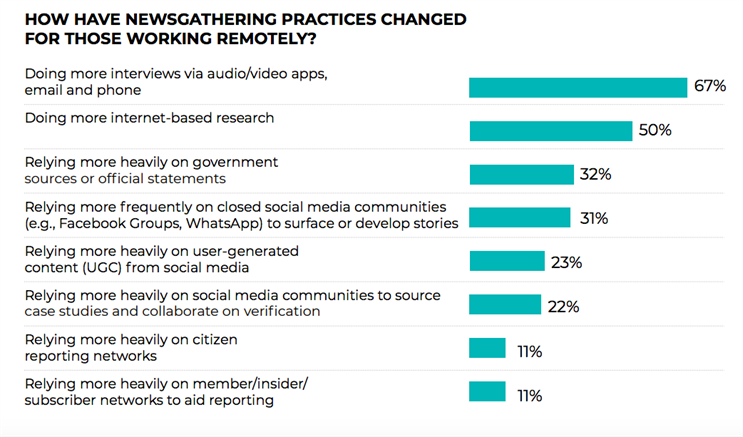 One the wellbeing front, one stark finding showed that many journalists covering the crisis are at great 'personal risk' and were struggling to cope. Over two thirds said that the psychological and emotional impacts of dealing with Covid were the most difficult aspects of the job.
Sixty seven percent identified concerns about financial hardship as a significant difficulty, while intense workload was ranked the third biggest challenge, ahead of social isolation and the risk of actually contracting the virus.
---
Click here to subscribe to the FREE Asia PR & comms bulletin to receive dedicated news, features and comment from the region straight to your inbox. Make sure you register for the site to access more than one story per month.
To submit a news, comment, case study or analysis idea for the Asia bulletin, email Surekha.Ragavan@haymarket.asia