Michael Dowling is not a doctor. But as president and CEO of Northwell Health — which runs 23 hospitals and numerous outpatient facilities in New York state — his prescription for fighting COVID-19 disinformation is as valid as that of any M.D.
"You've got to have a unified source of information so everybody isn't out there giving conflicting [information] all the time," he says, addressing the confusion surrounding the pandemic. "One way you deal with something like this is to be led by the people who are experts in public health."
Dowling earned the right to speak authoritatively about the pandemic in the months after the COVID-19 storm made its U.S. landfall in New York City. With several of the company's hospitals clustered around some of the worst-hit NYC neighborhoods, the impact of COVID-19 on Northwell was overwhelming.
"If you went into some of our big hospitals, there was nothing in them but COVID-19," he says. "We had the patients in cafeterias, in conference centers." As of July, Dowling said, Northwell had treated more than 50,000 COVID-19 patients with 17,000 of them on an in-patient basis.
Still, during the crisis, Dowling happily downed his own comms medicine, ensuring the company constantly reached out to the public and its approximately 72,000 staffers. Dowling made himself available to the media: "I was always willing to talk." Northwell's comms department flooded the market with content, setting up a speakers bureau and making its medical experts available nationally.
Its internal comms efforts were also consistent, Dowling says: "We had a coordinated approach. We sent out a medical advisory every day with the message 'This is the best evidence we have today about what you have to do in this circumstance.' This is the policy we issued system-wide.
"So, we didn't have confusion," Dowling adds. "That doesn't mean we didn't have disagreements. But we didn't have that confusion because there was a consistency of message."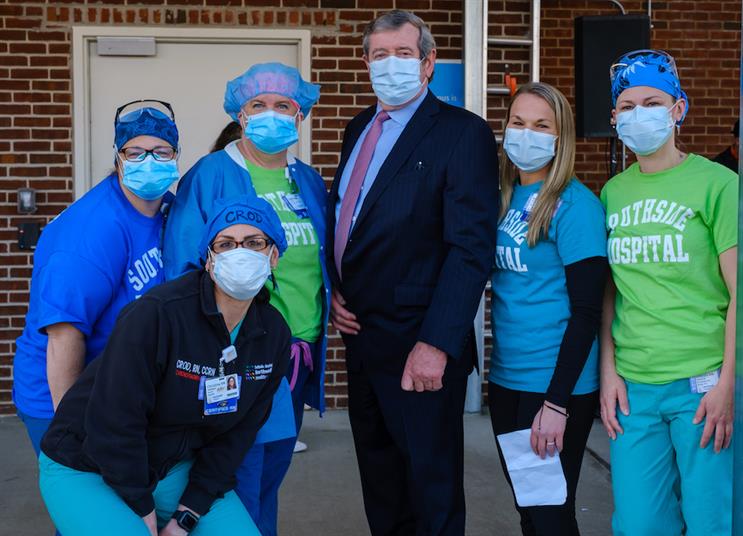 Dowling personally strove to be a calming presence while speaking publicly; someone who optimistically accepts reality for what it is. And that persona may have come somewhat easy for Dowling, given his background.
Dowling grew up in Limerick, Ireland, and left home at age 16 to work at steel mills in the U.K. Eventually, college beckoned, but he lacked the funds. So, like many before him, Dowling moved to the U.S. in search of his fortune. "That was me, headed to where the streets are covered with gold," Dowling says. "I ended up working down the docks for years and also in construction."
To earn tuition, Dowling would work six months in New York and spend the rest of the year at college in Ireland. He stayed in the U.S. to attend graduate school at Fordham and Columbia. Dowling began his professional career in academia working as a professor of social policy at Fordham's Graduate School of Social Services. But he soon moved into management roles, first as assistant dean in the graduate school and then as director of Fordham's Westchester County campus. Eventually, he became director of New York State's Health, Education and Human Services department, and then an SVP at Empire Blue Cross/Blue Shield before joining Northwell in 1995.
It was a much smaller company then, Dowling says, and "just in the beginning stages of talking about creating a health system that would have a couple of hospitals."
But by 2020, there was no doubt Northwell would share a significant burden of any health crisis that hit New York. Along with its 23 hospitals, the company now manages 800 outpatient facilities in the state including physician offices, imaging centers, urgent care centers, ambulatory surgery centers, cancer centers, dialysis centers and more.
As the pandemic arose, the company was ready for just such a crisis. The day before Chinese officials locked down Wuhan on January 23, Northwell enacted guidelines to help identify and isolate coronavirus patients who might enter its facilities. On February 4, a week before the World Health Organization named the coronavirus disease "COVID-19," the company activated its emergency operation center and spent $5 million on personal protective equipment (PPE), ventilators, lab equipment and supplies. That decision, Dowling says, gave Northwell staff some breathing room as the disease progressed.
"One of the things employees continually, even today, talk to me about, is that we never had to worry about having enough PPE tomorrow or the next week," Dowling says.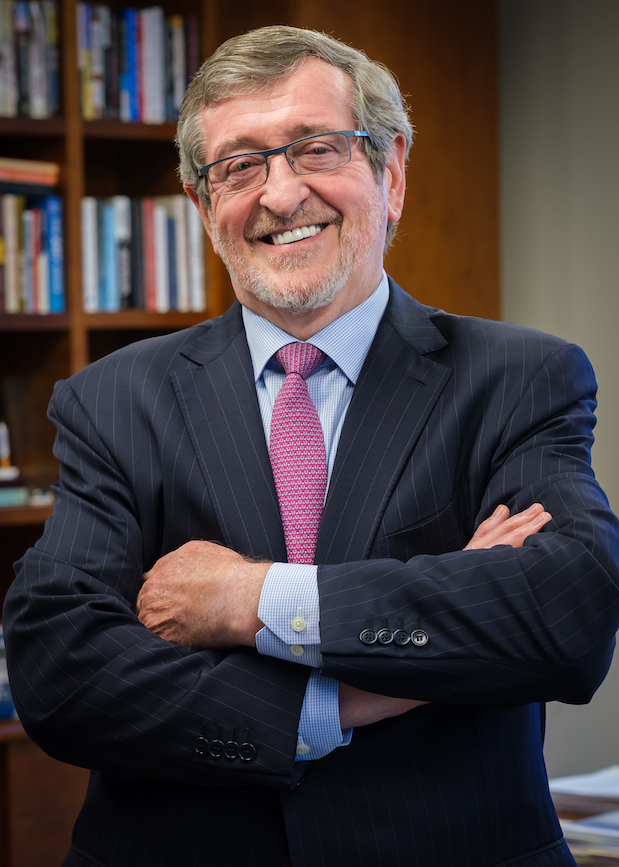 Given Northwell's comms efforts, its emergency preparation and Dowling's own history, the CEO's impatience with the public discussion around masks and lockdowns is understandable. "You learn all the time what the right things to do are. For example, we learned that if you wear a mask, you dramatically reduce the possibility of infection transmission," he says. "We were the first health system in this region to require everybody to wear a mask. We saw a dramatic reduction in infection among our staff.
"The frustration for me is the argument that that you shouldn't wear a mask," he adds. "We have governors opposing the mayors in other states that required people to wear masks. That is ridiculous and shortsighted. Masks work, social distancing works."
Dowling is especially incensed at how the medical debates have turned political with lay people now judging the difficult decisions healthcare providers have had to make.
"Logical discussions are all fine," Dowling says. "But it has become so political and [it's] disgusting when people [are] just making political hay out of this without any legitimacy regarding the evidence. Public health policy should be driven from a public health point of view and not just politics."
But of course when it comes to global crises (especially highly technical medical ones), 20/20 hindsight is the only resort lay people have. In the midst of the crisis, all they can do is trust the experts and ask for explanations afterwards.
Even respected medical experts, such as Dr. Anthony Fauci, have offered varying advice as the pandemic progressed. However, Dowling points out, "that doesn't mean they can't change their minds. If you look at new evidence, then you change your mind. And if [Fauci] were allowed to be the national spokesperson then we would have had more consistency of message."
See the full Health Influencer 50 list here.