Top: Borat's Giuliani stunt becomes global news
We're ignoring the River Thames-based UK campaign for the new Borat film, which has become a topic of conversation in the PR industry.
On the other side of the pond, Sacha Baron Cohen and his team's knack for genuinely eye-catching and daring publicity has been in full effect this week.
Baron Cohen has reprised his role as hapless Kazakhstani reporter Borat Sagdiyev for Borat Subsequent Moviefilm, the sequel to the 2006 original that launches on Amazon Prime today (Friday).
Controversy flared after footage was released of Rudy Giuliani, President Donald Trump's attorney, apparently reaching into his trousers while lying on a bed in a room in the presence of Maria Bakalova, the 24-year-old actor who plays Borat's 15 year-old daughter.
Bakalova, in character, had suggested the pair have a drink in her hotel suite.
The scene is interrupted by Baron Cohen, who, as Borat, runs in and tells the former New York mayor: "She's 15. She's too old for you."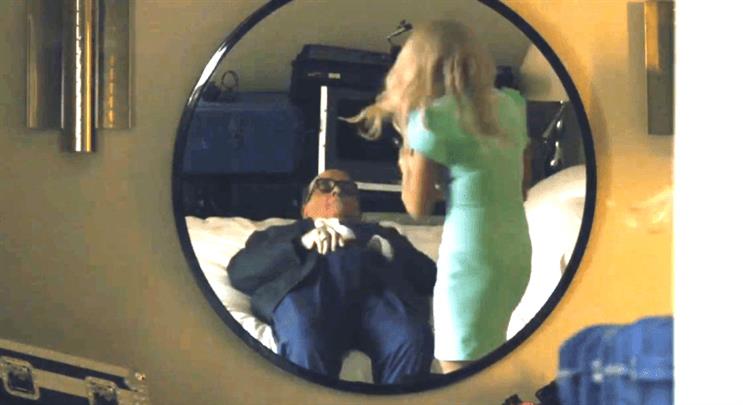 Giuliani later flatly denied he was touching himself in the footage (see still, above), which was caught on hidden camera, insisting he was in fact tucking in his shirt after removing a microphone.
Commentary in the media has also focused on Giuliani's other behaviour in the room. He claimed Trump's quick response to COVID-19 saved a million American lives, and – bizarrely – agreed in principle to eat a bat. Giuliani's lack of social distancing, and Scotch-drinking, were other talking points.
Given the timing of the release, just ahead of the US general election, the media was hungry for this kind of scandal involving a key figure in the Trump camp. Subsequent earned media coverage has been huge across the world, undoubtedly boosting interest as the film is launched.
It may not be to everyone's tastes, but as a bold piece of perfectly pitched publicity, it's an impressive feat.
John Harrington, editor
Flop: Hay Festival failed to act after shocking allegations
Hay Festival executive Caitlin McNamara's reported ordeal in the UAE, where she alleges she was sexually assaulted by its minister of tolerance, Sheikh Nahyan bin Mubarak Al Nahyan, is damaging not only for the reputation of the sheikh and UAE, but also raises questions about Hay Festival's organisers.
In an exclusive interview with the Sunday Times, the 32-year-old gave a deeply disturbing account of how she was invited to a remote private island villa on Valentine's Day, where she alleges she was attacked.
Nahyan (pictured below), a member of Abu Dhabi's ruling family and the UAE cabinet, has denied any wrongdoing and said he was "surprised and saddened" by McNamara's account.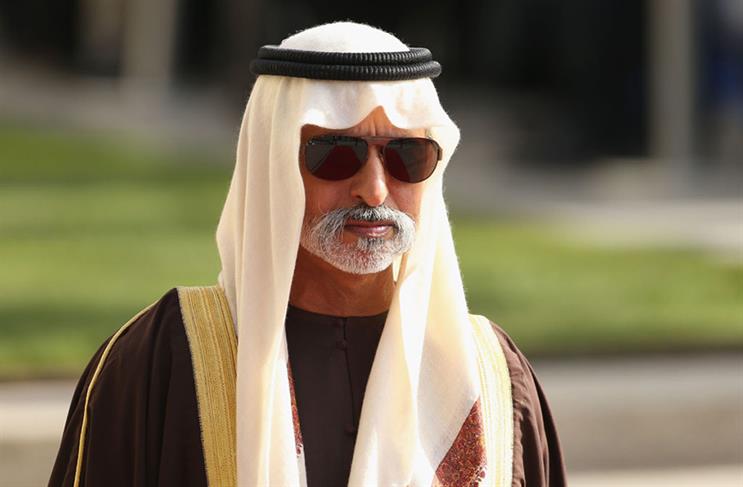 (Photo: Getty Images)
Although these claims are yet to be tested in court, they damage the personal reputation of Nahyan, who projects an image of being a progressive member of the royal family and is known locally as the Sheikh of Hearts.
It also raises questions about recent strides made towards gender equality in the UAE, which was recently named as one of the top 10 economies that had made the most progress, albeit from a low bar.
Nonetheless, it is the Hay Festival that could incur the most enduring reputational damage.
Event organisers chose to continue the UAE event after being made aware of McNamara's claims. To rub salt into the wound, Nahyan appeared on stage at the event with Hay Festival head Peter Florence – a poorly judged decision.
Even if McNamara wanted the event she had worked on for six months to go ahead, providing a platform for a man accused of sexually assaulting a festival employee is a shocking move for a festival whose aim is to promote freedom of expression, human rights and women's rights.
Hay Festival has since said it would not return to the UAE until Sheikh Nahyan is removed from the post, but a stronger response to the allegations was required at the time.
Arvind Hickman, news editor