Data intelligence is the foundation that today's communication strategies are built upon. In 2017, IDC (International Data Corporation) predicted the world's data will increase tenfold within the next seven years.
The need to extract, visualize, and execute intelligence in near real-time is increasingly becoming mission-critical for evidence-based decision making. As such, building this hyper-relevant capability will gain communications leaders C-suite credibility in the years to come. This is especially crucial post-Covid where we expect unforeseen and new emerging trends in media consumption and consumer behavioural habits.
However, most marketing and communications professionals fall into the "data = insights" trap. In reality, data points should be a stepping stone for broader insights—connections that unlock powerful cultural discoveries for the brand and uncover 'truths' that can be leveraged to create new value for customers and stakeholders. Think of it as data-fed insights that lead to insight-led decision-making.
Broadly speaking, here are five common barriers that PR and marketing professionals often face when attempting to harness data intelligence for smarter, more insightful communications.
Gravitate towards rational in an irrational world
As channels, platforms, media and devices proliferate and fragment, there exist a myriad of ways for consumers and brands to interact more than ever. Practitioners often face the challenge of being so immersed and entrenched in analysing and navigating multiple data touchpoints and information sources that they sometimes forget the 'human element' of the data literacy recipe.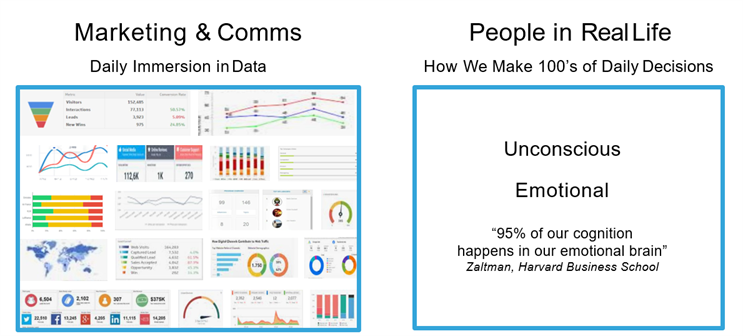 In a data-driven world, the human insight is more important than ever. If 'data is the new oil' of the digital economy, human insight is its most valuable product. Human insight not only illuminates the customer journey and experience, it provides the deeper understanding—the 'why'—that allows us to reimagine and create better ways to improve it. Insights are the bridge that turn data and information into simple, powerful human engagement.
Equate observations with insights
In a world where customer-centricity is the common goal, it seems that everyone is offering up 'insight' at every turn. It is not uncommon to have a long tail of martech and ad tech providers labelling every correlation and data point as an 'insight'.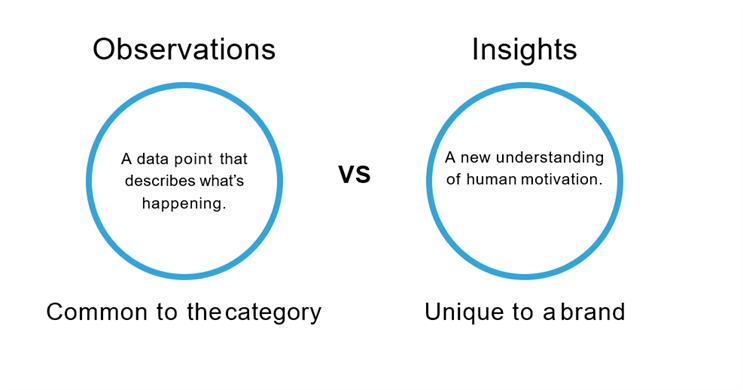 But these are typically fairly basic observations as opposed to insight-worthy epiphanies that offer game-changing value and new discoveries for brands and organisations. True insights are usually unique to the brand with the type of cultural and category context that helps forge more authentic connections.
Build reputation without authenticity
Too often today, companies are creating a collision between their brand and reputation. When they do, it destroys their credibility and creates a true authenticity gap in the minds of their stakeholders. Below is a snapshot to better understand the framework of how brands need to understand the intersection of factors that drive authenticity.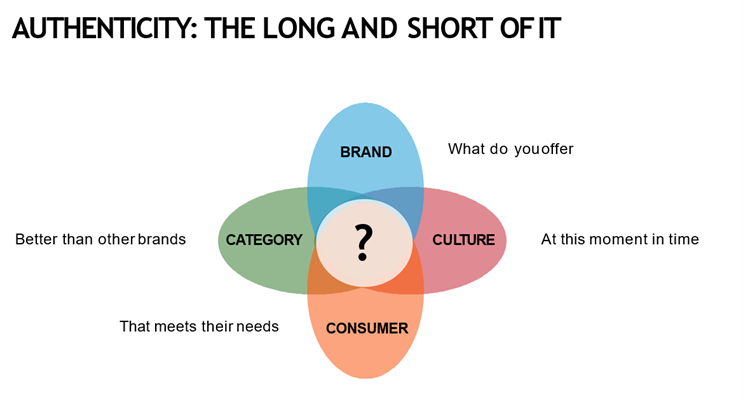 The foundation is the brand/consumer intersection. This is a long-term promise of how your offering delivers on their needs. The shorter to mid-term elements are the category and culture. This is critical context for understanding how your brand reputation will resonate at this moment in time. Failure to properly measure and articulate these factors can create a fatal authenticity gap between what stakeholders expect from an organisation and what they actually experience.
An example to illustrate would be McDonald's efforts to promote social distancing in Brazil by separating the brand's iconic Golden Arches in its logo. While seemingly witty and in line with global pandemic safety measures, many have criticised it as insensitive and insincere, highlighting the true context and plight of its front-line employees.
Data silos that don't provide context
Many organisations invest heavily in data to grow their bottom line. However, data silos are a frequent problem especially in larger companies with many departments and complicated infrastructure. This results in dashboards not easily comprehensible to C-Suites who cannot discern the relationship between dashboard metrics and key company priorities and goals.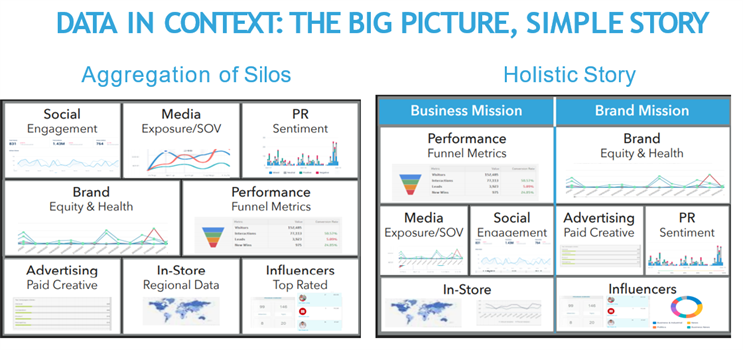 One of the ways to present insights with better clarity is to organise and showcase how data intelligence is being harnessed to deliver C-Suite level impact and thereby directly contributing to defined business goals (see below).
Treat milestones like destinations
Generating a great insights and analytics report is not the end of the journey. It is what comes after—the tangible actions that validate the value of the insights. After all, what good are any of those if you can't put them to work?
But all too often, the promise falls short of reality. Analyses get filed and forgotten without having any real impact. We continually run into the same activation-killing problems. To realize the game-changing potential of data intelligence, consider a framework like EVO below to realise the clarity of how insights can power and impact activations right from the beginning.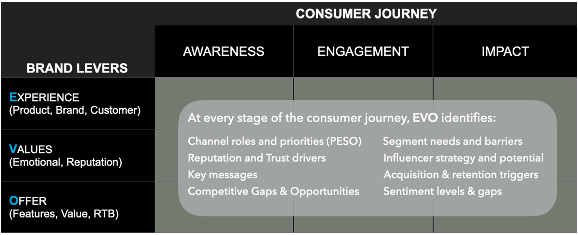 The key is to organize data and insights around the key drivers of your brand and customer experience. This takes you well beyond the typical category data that simply gets practitioners to parity. Tap on brand levers as defined above to uncover the brand, audience and cultural insights that uniquely drive business and communications agendas, while finding the right balance between data and brand storytelling.
This is what the next generation of data intelligence will look like for brands, organizations and government agencies—one that will help us to distil valuable and transformative insights for impact.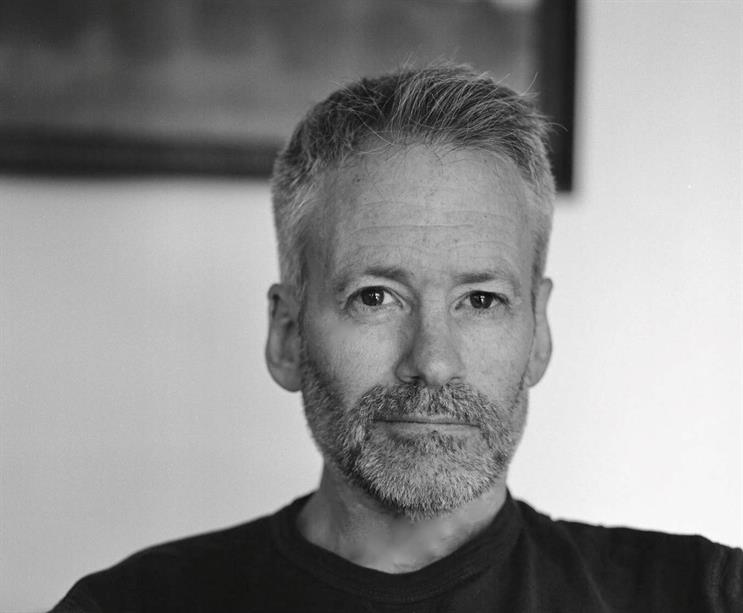 Rob Kabus is chief insights officer at Dataxet
---
Click here to subscribe to the FREE Asia PR & comms bulletin to receive dedicated news, features and comment from the region straight to your inbox. Make sure you register for the site to access more than one story per month.
To submit a news, comment, case study or analysis idea for the Asia bulletin, email Surekha.Ragavan@haymarket.asia