I'm not going to rubberneck other people's car crashes here – I've had enough of my own (a Jude Law body-double once pranged two £90k cars in the space of an hour, oh and a satellite crash – but that's still too raw to mention).
It's a tough enough landscape out there and I doff my cap to everyone converting briefs and getting work out. So, in the name of positivity, let's try to approach the second half of this format as MISS-ed opportunities.
HITS
A heartwarming honours list
Over the weekend we learned the names of the remarkable individuals who had made it on to the Queen's Birthday Honours list. Quite rightly a fanfare was made in the media of the 414 'unsung heroes' who were at the frontline response to the coronavirus – nurses, delivery drivers, supermarket workers et al.
I was drawn to this calendar stalwart on this occasion, because it subverted some sloppy stereotypes that have crept in over the past six months – that all elderly people are victims-in-waiting and that all footballers are there to be vilified.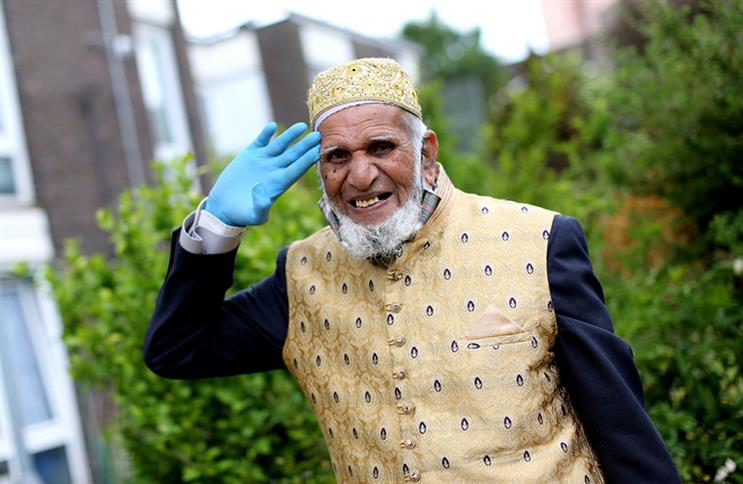 100-year-old Dabirul Islam Choudhury raised more than £420,000 by walking 970 laps of his garden in Bow, east London, during the Islamic holy month. Photo: Getty Images
Step forward (literally) Dabirul Islam Choudhury and Boris' bogeyman – Marcus Rashford. Unlike previous lists, which contained the usual suspects and had a whiff of cronyism, this felt like a genuine, heart-warming HIT, which found its rightful prominence across print, broadcast and social media. 
Barbie tackles racism
Barbie has raised the bar. In her latest vlog she simply and brilliantly unpacks racism and white privilege through a conversation with her good friend Nikki. It went viral, it crossed seven continents and it set a new standard for considered, concise, audience-appropriate content tackling this issue.
And, I've actually managed to get a sneak preview of her next script…
We open on Barbie in her studio, she takes off her chunky, pale-blue glove… wait, no it's not a glove, it's a gauntlet. Oooh Medieval chic! She throws it down. And she whispers to camera: "Pick it up mouse, go on, you can do it." 
It's probably just a draft tbh. My source is pretty unreliable.
MISSed Opportunities
Naming poll nightmare
We need to talk about Kevin. Specifically, the first stadium in the world that is about to be called Kevin. League Two side Forest Green Rovers' new sponsor – Innocent drinks – held a public poll to find a new name for the club's stadium (hmmm, is that the sound of a scientific research vessel's foghorn I hear, warning us to steer clear of public naming polls?). Of the four choices, three were pre-fixed by the Innocent brand name and then there was the singular fans' choice – Kevin. 
It's worth noting here that there's a lot of love for FGR in the football community and beyond. It became the world's first vegan club in 2015, and the first carbon neutral in 2017; it also announced this month that 3D from Massive Attack was its new artistic director (sorry what?). So Innocent – and by proxy Coca-Cola – need to tread carefully.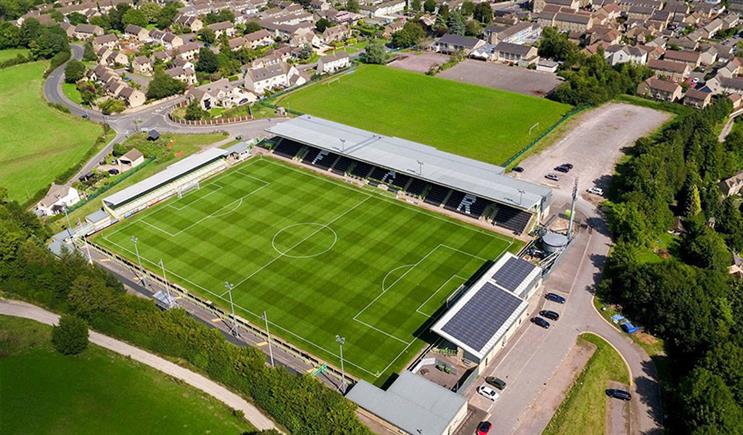 Forest Green Rovers' stadium could be renamed 'Kevin' after fans revolted against Innocent's name options in a poll.
As we go to press Kevin is running away with the vote (65 per cent), and – to borrow from Leave Means Leave – Kevin Means Kevin. Innocent should now go full-Kevin to win back some of the more miffed, vocal FGR support, plus The Sun and TalkSPORT have already taken sides. Starter for 10… A Kevin vegan mascot (who vaguely resembles his Keegan namesake)? Go toe-to-toe with Kevin The Carrot this Xmas? A Kevins-Only VIP box, pacts with broadcasters that they only send commentators named Kevin, are just a few of the ideas they undoubtedly won't do.
Fake Fatima falls flat
I wonder if Fatima has seen Flashdance? There are obvious parallels with this 80s critically panned fan-fav. Both subjects are classically trained ballerinas, they both have had their image used without permission – allegedly (you knew J-Lo!), sparks flew around both of them… oh and neither of them are real British human beings faced with crushingly harsh, existential choices.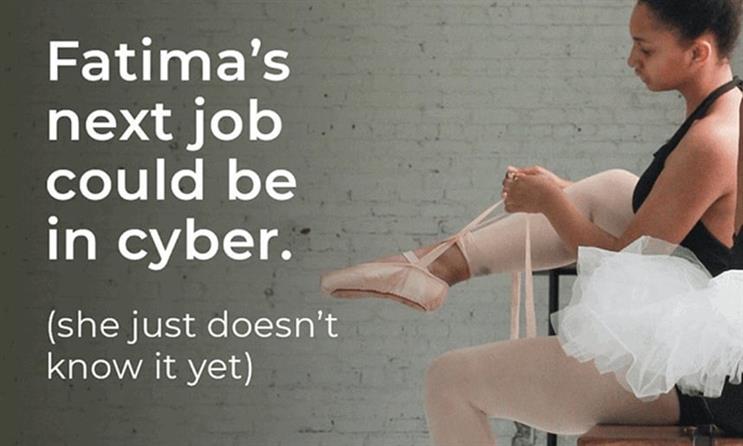 If there was a missed opportunity here, perhaps it was in marcoms discipline selection – a PR's approach would have been to seek out the new, true, interesting and inspiring. Perhaps lionise one of the handful of individuals who are finding ways to pay the bills and pirouette in the real world? I'm aware that flexible working wasn't part of the original brief and that it's a well-trodden path, but perhaps one that would have served them better in this instance. Anyway, I'm looking forward to the WeldingFirst spots.