Advertising in the cleaning category is full of lazy stereotypes that reinforce ancient gender stereotypes.
US-based challenger brand Method wanted to clean up these toxic tropes with a campaign that called out traditional advertising, while bringing the brand's values of creativity, diversity and inclusivity to the fore.
Method called on The Romans to drag the cleaning category into the 21st century and create a campaign that busted the norms and had inclusivity at its heart. It's a task the agency took to heart.
One group that cleaning ads universally ignore is people who identify as LGBTQI+. The Romans worked with national charity the LGBT Foundation to work out how Method could support this community while showcasing the brand's inclusive values.
And when it came to exploring gender identity, smashing stereotypes and showcasing unlimited creativity, drag performers were the perfect partner.  
To bring this to life, Method entered a year-long partnership with the LGBT Foundation to locate seven incredible drag acts – dubbed the Drag Cleans – to help the brand challenge toxic cleaning stereotypes and make the world a more fun, fabulous and inclusive place.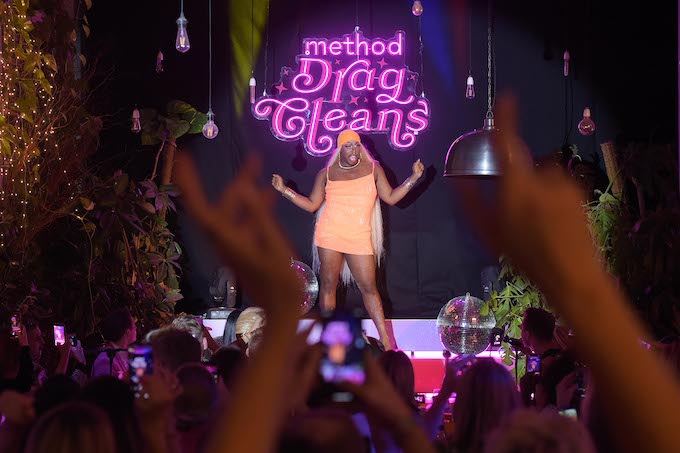 The Drag Cleans all performed during a five-night, sold-old run of drag shows, with all proceeds going to the charity partner. The audiences included influencers, media and celebrities including Nick Grimshaw and Munroe Bergdorf. 
The earned media element of the campaign had more than 500 million opportunities for people to see coverage across over 25 national outlets, including the Evening Standard, Sky News, Talk Radio and Mail Online. The print advertising campaign placed drag artists into 3.2 million homes in the UK, and the out-of-home campaign reached a further 1.5 million people. During the campaign period, Method reported a 31 per cent sales uplift that was entirely attributable to the Drag Clean work.  
Judge's comment
I love everything about this unorthodox campaign. It is smart, engaging, bold and fun. It takes a stand on important issues and walks the talk. And, it's for washing products! A masterclass.
---
Highly commended
The Job that Can't Wait by Teneo for National Grid
National Grid called on Teneo to help it change perceptions of the utility as an employer, place it at the heart of conversations about climate change and ignite excitement about a career in energy. It did this by commissioning research, calling on people to do 'The Job that Can't Wait', and a broad programme of PR, influencer marketing, media partnerships, owned and paid media. Job registrations lifted by 760 per cent, the campaign reached millions and delivered impressive perception-lifting results.
Shortlist
Army Confidence Lasts a Lifetime by Karmarama for British Army and Capita
E.ON Lungs by Engine for E.ON
Fight Fire with Fire by DeVries Global for Zippo
Publication of The Testaments by Margaret Atwood by Vintage, Penguin Random House