Alice Macandrew, who was the group corporate affairs and communications director of Thomas Cook Group before it collapsed a year ago, said that companies were now waking up to the importance of corporate affairs and internal communications.
The COVID-19 crisis has seen greater pressure and scrutiny on how companies and their C-suites behave, which has meant a greater emphasis on corporate affairs.
Macandrew, who in recent months has provided senior counsel to Elisabeth Murdoch and her various interests, was speaking to PRWeek about her former Thomas Cook comms colleagues, who have all landed new senior roles.
She believes that while communications roles will be under threat, those working in corporate affairs and internal comms specifically should not be in the cost-cutting crosshairs.
"Corporate affairs is one of the disciplines that is emerging from COVID as being more important than ever before," Macandrew said. 
"And I think where businesses may not be making bold, massive new hires they at least are holding on to their corporate affairs team and valuing them more than they had done previously."
Macandrew believes this skill set is particularly important at the C-suite because many businesses that are now experiencing declines in growth and remote working will need to communicate better internally and externally.
"Businesses that haven't had that training, skills and experience sitting at the top table nine months in [to the pandemic] have realised they need it," she added. "It becomes more apparent in those businesses failing to close the gap between the rhetoric and the reality. There's increased scrutiny and if there's a discrepancy there between 'the walk' and 'the talk', it's being called out."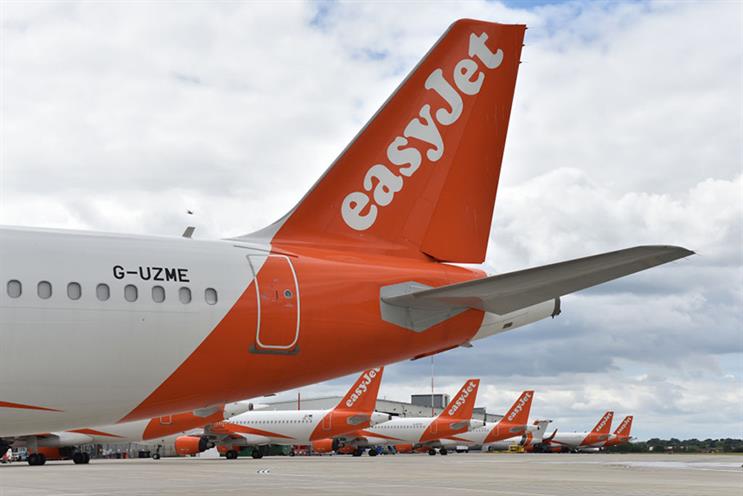 EasyJet reporting a loss is a symptom of how bad COVID-19 has been for the travel sector. Photo: Getty Images
Macandrew, an experienced corporate affairs leader, built Thomas Cook's communications and corporate affairs team over a four-year period before the business collapsed after it failed to secure enough funding to manage its mounting debts.
Her corporate affairs team fought for months in an uphill battle to try to rescue the travel and hospitality group. 
Since then, the travel sector has experienced unprecedented upheaval due to the coronavirus pandemic and a months-long freeze on most global travel.
Macandrew said the plight of the industry was inconceivable a year ago and questioned whether the sector could fully recover, particularly as business travel patterns and expectations evolve.
"You're now in a position where you're seeing the best capitalised travel businesses like easyJet reporting its first ever loss and rumours about TUI doing a large-scale refinancing. Those travel brands that have been really well run and capitalised [could be under threat]. It shows that there are no sacred cows anymore," she said.
"The speculation in the travel industry is that long haul isn't going to come back for three or four years. There are also big questions about when business travel will come back and whether it comes back to the level that you saw in the beginning of 2019."
The uncertainty and lack of visibility of when trading conditions will improve have hamstrung these businesses. 
It's another reason why corporate affairs and communications is now vital.