It's getting colder, it's raining and our lockdown restrictions are going to tighten... but still we've had a week of creativity to believe in. Proof that all our ideas are powerful and can be a force for good.
HITS
Meridian Foods, 'Protect Pongo'
My first hit of the week comes from the adorable larger-than-life orangutan in the Protect Pongo campaign. A series of murals from artist Louis Masai is growing across the UK as Pongo travels to spread awareness of the Borneo orangutans' risk of imminent extinction. Commissioned by Meridian Foods - whose nut butters are palm-oil free - the campaign raises awareness of the issue and pulls at the heart strings and connects brilliantly with our animal instinct to nurture and protect.
But the real smarts of this for me is the back-up plan. Yes, the murals are lovely, but we know that outdoor activations are risky right now with lower footfall and a second lockdown looming. So, Pongo went online and set up a clever little profile on Spareroom looking for a new home.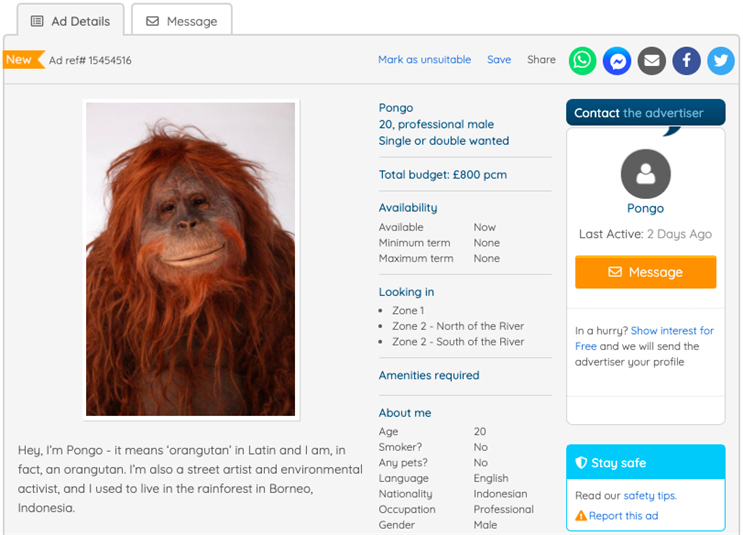 Cadbury and Age UK, 'The Originals'
Cadbury and Age UK have won me over with The Originals podcast. Hosted by Captain Sir Tom Moore, it's part of the 'Donate Your Words' campaign that's tackling loneliness among older people by encouraging people to 'donate their words' and have a conversation with an older person.
The guests on the podcast really are originals. There's a writer who tells Captain Sir Tom about her kiss with Elvis Presley, and an 83-year-old bodybuilder who still lifts weights three times a week. The host also shares his top conversation starters to help people get talking.
It's feel-good that does good, what's not to love?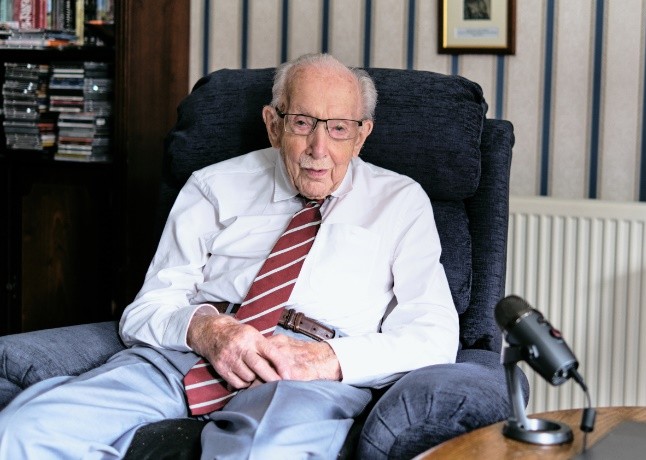 Janssen, 'Breaking Depression'
Getting people connecting is a theme for me this week. Janssen has partnered with two major mental health advocacy groups to raise awareness of mental health issues, like depression. In Breaking Depression, they've used the Japanese art of Kintsugi - repairing broken objects with a gold lacquer to create an even more beautiful repaired object - to create eight sculptures that were inspired by personal stories of depression.
It's a beautiful way to demonstrate the complexity of mental health issues. And as one in four of us will suffer with depression, we have to all pay attention.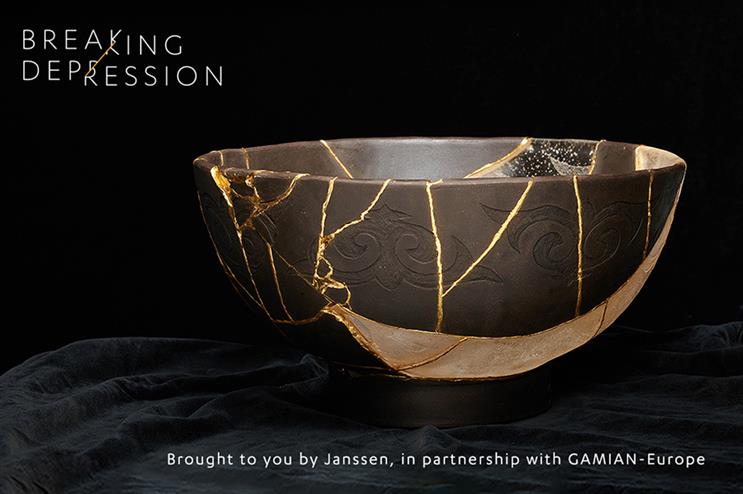 Global Human Rights Face to Face exhibition
Finally, I've been connecting with people's stories from around the world with the Fund for Global Human Rights Face to Face exhibition. It's hosted around Kings Cross - yes, COVID secure - and features the captivating work of eight photographers from Africa, Latin-America, South Asia and Southeast Asia.
I'm missing travel, I'm missing other people. These vivid works remind me of those connections.
MISS
PureGym, '12 Years of Slave' promotion
Yeah, what to say about PureGym's campaign? It's easy to call them a dumbbell. But what's really sad is it's not the only company in the UK that proves far more education is needed to eradicate racism. Royal Mail's campaign to turn post boxes into billboards for Black History Month fell flat when only four post boxes were transformed. Come on, we need to hold ourselves to a higher standard.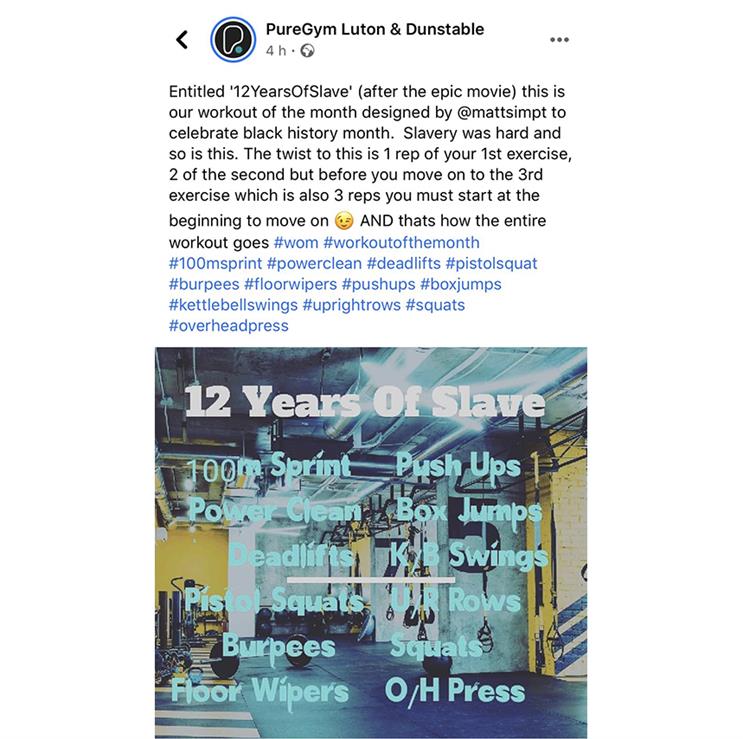 ---
Click here to subscribe to the FREE Creative Inspiration bulletin to receive dedicated features, comment and the latest creative campaigns straight to your inbox. Make sure you register for the site to access more than one story per month.
To submit an idea for the bulletin, email John.Harrington@Haymarket.com