Let's start with a quick story about how earned media stories get sold and told. Traditional PR has long been built on sending a press release widely; we call that one-to-many. Similarly, traditional media has long been built on customer journeys that were also linear. Think a direct mailer or billboard with one message reaching many mailboxes or drivers passing by.
PR pros strengthen their approach by balancing quality of pitches with quantity through one-to-one strategic positioning. Likewise, brands now offer multi-stage journeys, built on triggers such as to download an app, sign up for an email or abandon a shopping cart. And everyone thinks they're a lot more effective at reaching their audiences by building meaningful relationships.
But today, news cycles are fluid with stories breaking and constantly evolving through alternative channels. Today, earned media is socially-driven and culturally-relevant–it's content that adds resonance to audiences' lives as told through the interfaces they prefer.
The difference in pitching for the new earned era is not a digital approach with multimedia thrown into press kits–as much as it's a fundamental change in that today. Today, the news talks about what people talk about, instead of the other way around. Media headlines are now earned through unconventional, non-traditional paths rooted in the conversations people actually want to have–typically the ones that are already happening online.
Take product releases that most recently have built hype through live unboxings and virtual event reveals. Press releases of the past, or in-store product drops that drew block-wrapping lines, may no longer exist (albeit temporarily). But some brands have been more proactive in their approach with events that have gained second life through fan commentary and social posts that kickstart think pieces and extended interviews.
Hasbro's PulseCon is an excellent example of this, not only driving news before and after the event, but also by inspiring a ridiculous amount of fan coverage. Media consumption has clearly shifted, particularly for younger audiences, signalling brands' need to elevate their approach to PR.
For today's audiences, earned media drives impact
S4Capital founder and executive chairman Sir Martin Sorrell noted during an interview with PRWeek: "Digital natives view public relations as an 'analogue' discipline, associating it with 'press releases' and 'gin-soaked lunches.'"
Embedded within a media landscape driven by conversation and creator-led content channels, young consumers are most responsive to earned media that they can trust, validating the cultural impact of a given brand.
Speaking of impact, WARC notes that the most effective campaigns are often designed to generate earned media. The article states, "Analysis of the top effectiveness campaigns in the WARC Effective 100 over recent years reveals an increasing use of PR in channel strategies, reflecting the rise of creative ideas built to create fame through press coverage and other earned media, with traditional media in support."
This strategy of building effective, influential ideas starts by considering the customer journey. With 80 percent of Gen Z and 74 percent of millennials saying their shopping decisions are influenced by social media, the value of generating earned media can't be understated as brands seek to keep up with evolving needs and behaviors of audiences.
To reach these consumers, next-generation PR stands at the intersection of a carefully balanced mix of paid, earned and owned media. This includes always-on brand building (ready to engage with consumers and media wherever, whenever) and becoming more community-focused, tapped into the needs and priorities of their audience.
Connect new efforts with your existing PR strategy
Amplifying traditional PR to a 2.0 approach that relies on driving consumer conversations across channels may seem chaotic—or a bit like putting all your eggs in one basket. But there's still a role for the traditional press release within this new PR model. Rather than treat the press release as a single be-all-end-all story, instead treat your press kit as a net of facts and figures at your contacts' fingertips, from which they can extract several (or many) stories.
Your story starts with compelling content, and should come together across several personalised pitches and angles that resonate across audiences and media, not merely a single wire story. And because opening up the conversation to consumers and external parties can expose you to risk, your fact-based document can also aid in risk mitigation and responding to questions, both planned and unplanned.
Media consumption habits have shifted radically, and partners must do better–instead of just updating old systems to implement digital, lasting and impactful change starts at the beginning.
To truly drive culturally relevant conversations that stick, we must shift focus away from merely trying to convince the media and consumers that a story is worth their attention and instead seed the culturally resonant moments and news readers need or crave. This means reconfiguring the role of traditional PR to elevate compelling content, social marketing and a holistic approach that drives earned media within the new era.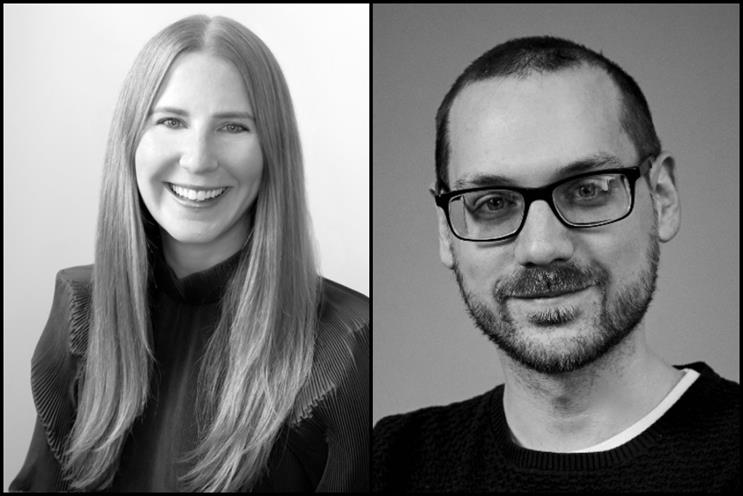 Kate Richling (left) is global CMO, MediaMonks & Joseph Sutton is global content writer, MediaMonks
---
Click here to subscribe to the FREE Asia PR & comms bulletin to receive dedicated news, features and comment from the region straight to your inbox. Make sure you register for the site to access more than one story per month.
To submit a news, comment, case study or analysis idea for the Asia bulletin, email Surekha.Ragavan@haymarket.asia