The UK Government's Job Support Scheme, which opens on 1 November, has been cautiously welcomed by PR leaders, but many are concerned that it does go far enough.
The six-month scheme will succeed the Coronavirus Job Retention scheme (CJRS) in November, and is available to all employees – even those who were not placed on furlough.
Employees placed on the scheme must work at least 33 per cent of their usual hours, with the Government and employer paying a third each of the hours an employee does not work. Employers may also be eligible to receive a £1,000 bonus for furloughed employees they keep employed as part of the Job Retention Bonus.
PR agency bosses believe the Job Support Scheme will help viable businesses that experience a temporary dip in demand keep staff employed, rather than be forced to make difficult decisions about redundancies.
However, there are concerns the scheme will be less beneficial to agencies that specialise in harder-hit sectors – such as travel and hospitality – that have experienced substantial drops in client revenue, with little relief in sight.
PRWeek approached PR leaders from hospitality, travel, sport, and with a more broad remit to get a range of views about the Job Support Scheme and other areas of support the government could focus on.
There was consensus that the Government has the right intent, but some questioned whether the support package goes far enough.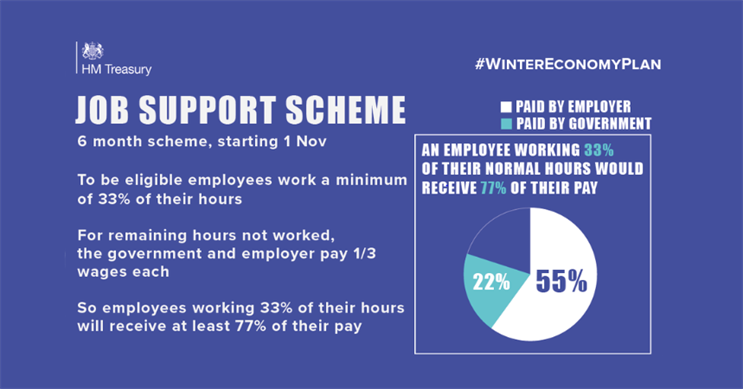 'A lifeline for some'
Ketchum London partner and chief executive Jo-ann Robertson says the industry should back any scheme that provides much-needed support to smaller and medium-sized agencies that have fallen on hard times.
"If that allows them to bring some of the staff back part-time and keep them in employment, rather than making the horrible decisions to make them redundant, we should celebrate that and say that it is good," she says.
"It gives business owners and business leaders flexibility and another option. It may be that for some it's not enough, and that's really sad; but for others, it gives them another lifeline for six months."
Robertson says the biggest challenge for governments and businesses is that nobody really knows how long this pandemic will run, or what even the next few months will look like.
The leader of a reputable mid-sized agency, who may consider using the scheme and wishes to remain anonymous, agrees that it offers a lifeline to businesses over the tricky winter months.
"When you look at the ongoing restrictions for the next six months, in November, December, January and February it is likely that there will be less workload from clients as briefs dry up," he says. "The percentage of the normal stuff people work on will be reduced and, as an employer, you can utilise that Job Support Scheme quite effectively to manage your resources and revenue in what will be a very tricky period for parts of this industry.
"We haven't made any redundancies in our PR division; we didn't think we would need to, and reading this announcement it gives us further reassurances."
He says the capped nature of the scheme means it is only viable for junior to mid-level staff – those earning less than £50,000. He adds: "I think there will be some tough decisions for agencies [about mid-to-senior people] under threat".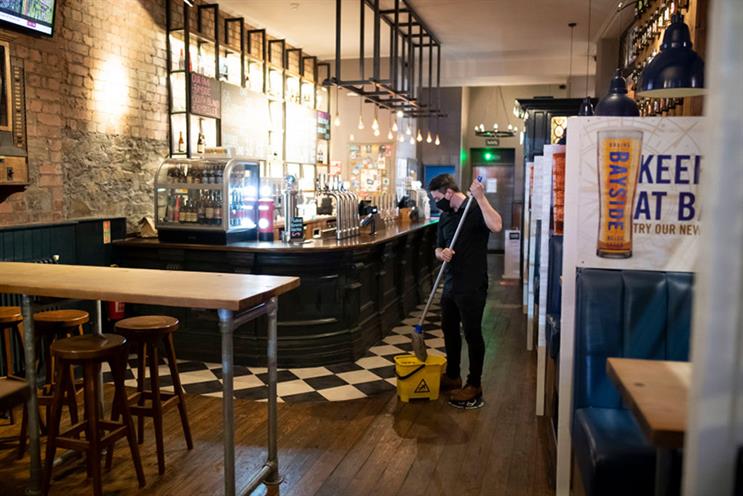 A 10pm curfew on pubs and restaurants and other new restrictions could lead to job losses across the hospitality industry (Photo: Getty Images)
'It doesn't go far enough'
One of the areas that has been hardest hit by the pandemic is the hospitality industry.
Roche Communications founder and managing director Rochelle Cohen tells PRWeek the majority of PR agencies serving this sector were significantly affected during the lockdown and had furloughed "a huge number of their staff".
Relief came in the form of the Government's Eat Out to Help Out scheme, which incentivised people to dine out, getting "hospitality back on its feet", but these benefits have been eroded by more recent developments.
"The 10pm curfew coupled with work from home guidelines and the 'party of six' rule is decimating hospitality, particularly in central London, making trading not viable," Cohen explains. "This will, sadly, have a knock-on effect for hospitality agencies and could result in job losses as the new Job Support Scheme does not go far enough.
"The new scheme relies on a sizable wage contribution from the employer, plus non-wage costs like pension and National Insurance contributions. Agencies and clients whose trade has been strangled will simply not be able to pay staff 55 per cent of their wages for 33 per cent of their time."
It's a view shared by the founding director of Palm PR and Digital, Liam Keogh. He hopes his agency can avoid using the scheme, but is open to considering it if required.
While he stresses the scheme is a welcome move from "the only Government department that seems to be functioning", he believes it should have been supplemented with more generous support for the sectors that have been badly affected, including tourism, hospitality and travel. 
"Unfortunately, for an industry that is experiencing significantly depressed demand because of Coronavirus, the new scheme won't be enough to protect jobs and this is shortsighted," Keogh says. "Lots of businesses that are viable in the long run but simply cannot operate now because of COVID-19 are going to be damaged long term.
"It's also important to remember that the only reason these businesses are suffering is because the Government has failed to get control of the pandemic. Lockdown is the result of government failure and so [it] should pick up the tab for the economic impact of this mistake."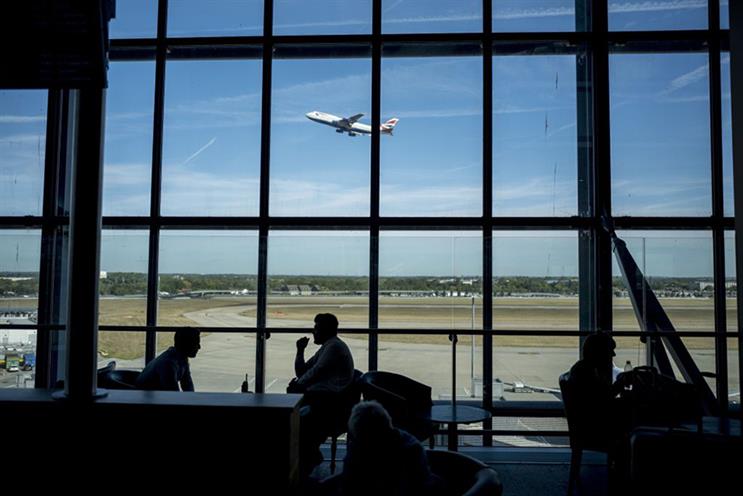 Agencies that primarily serve the travel sector face an uncertain future and the Government's support may not be enough (Photo: Getty Images)
'Unnecessarily complex'
In the travel PR space, Rooster is one agency that is considering using the scheme due to the ongoing uncertainty of the sector, which continues to be affected by new travel restrictions and quarantine measures in many countries.
The agency's managing director, James Brooke, tells PRWeek that at first glance, the scheme should help some businesses retain jobs, but the devil is in the detail.
"We're still trying to unpick the guidance, which is far from straightforward and will be a significant burden on our stretched finance and ops team. Crucially, there's zero room for fee-margin erosion as we have to cover a third of team members' salaries when they're not actually working," he says. 
"For some employers, this will no doubt push them closer to the redundancy option, as they know they can quickly make hires due to a growing talent pool."
Talker Tailor Trouble Maker co-founder Gary Wheeldon also points out the scheme is "unnecessarily complex". 
"What we know already from this Government is complex and confusing mixed messages [aren't] new, but when important information could be lost in translation, businesses might just find it too difficult to navigate and not take up the scheme," he warns.
Wheeldon says while the Government's intent is laudable, he suspects the level of support will not be enough to prevent many businesses from making people redundant.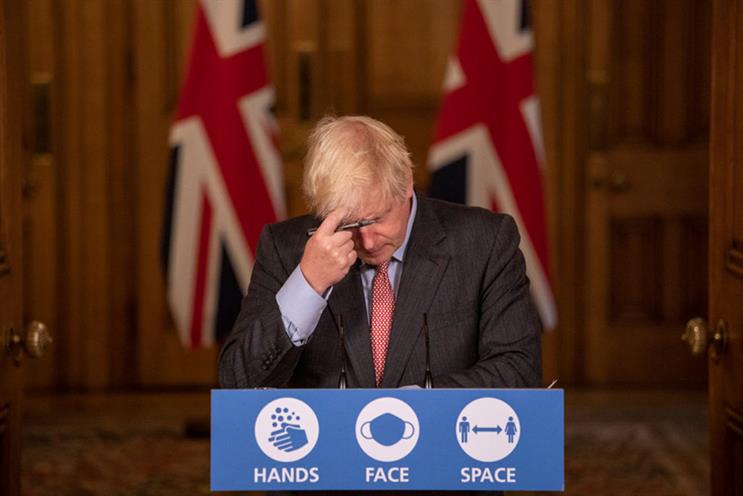 The Government's messaging, including statements from Prime Minister Boris Johnson, has been criticised for lacking clarity (Photo: Getty Images)
'Less confusion, please'
The reality – which the agency leaders acknowledge – is the Government is in a difficult position trying to balance public health with ensuring that the economy can still tick over. They accept that striking the right balance between life and livelihood is difficult to judge in such a rapidly evolving context.
Nonetheless, there are other ways the industry would like the Government to provide support during the ongoing crisis. 
Robertson would like to see "more careful consideration" of Government comms, which has been widely criticised for being disjointed and confusing.
"One of the challenges we're facing as we go into the final few months of the year is the mixed messaging from the Government around what we can and can't do as a society," she explains. "The vast majority of people thought that we were starting to come out of this crisis, and people have gone from being more optimistic to being pessimistic. I think that impacts business confidence, employee confidence and people's wellbeing."
She accepts government communicators have one of the hardest jobs right now, but asks for a more realistic view of what the next three to six month will look like, rather than "going from one extreme to the other". That can sap business and employee confidence while taking a toll on the nation's mental health.
Keogh tells PRWeek the Government should consider cutting taxes and must negotiate a Brexit deal that is good for the economy.
"A 'no deal' situation on the back of COVID-19 would be like shooting a patient on life support and should be avoided at all costs, not glorified by economically illiterate MPs who don't care about people's livelihoods," Keogh added.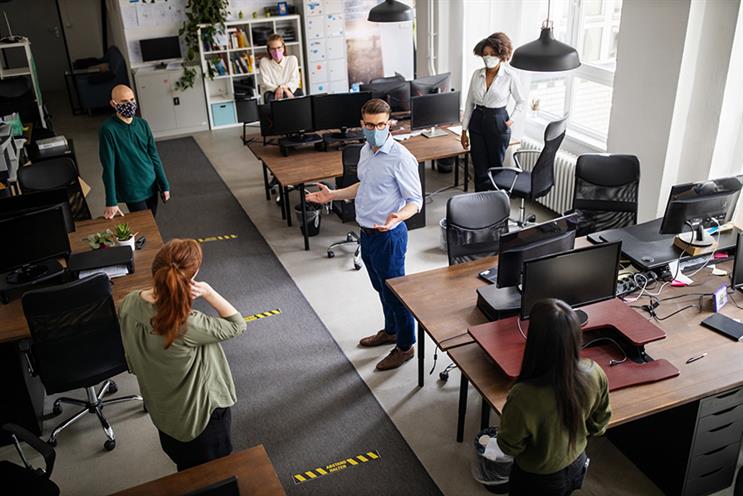 Business leaders had made office environments relatively COVID-safe and worry that working from home for months could have a negative impact on their staff's mental health (Photo: Getty Images)
The boss of a mid-sized agency believes the Government's recent diktat to encourage people to work from home again is not good for agencies, particularly as many had created safe office environments and were operating at heavily reduced capacities.
"That's particularly unhelpful for businesses in industries like PR. It's far more viable to provide a socially distant setting at an office than it is in a restaurant, or a park or a gym," he says.
"Our employees were coming back to the office more regularly, there was more vibrancy and creativity in the work, and you could sense that we were regaining momentum. The mental health of staff is a problem – when everyone is working from home, for young people in the PR industry [it's] not fun."
The mental wellbeing of employees is another concern mentioned by several agency bosses, including Ready10's David Fraser. It's an area in which business leaders could do with more support, and they will need to watch closely as the darkness of winter and months of staff isolation drag on.
Sunak's Job Support Scheme is a welcome lifeline for some PR agencies, but may prove too little too late for those already on the ropes.