Low maintenance, high quality and possessing an almost magical ability to flatter a curvier gentleman's physique, Fred Perry is a brand I absolutely adore. So it's with great sadness that, for the first time in 32 years, I feel a bit let down. 
In case you missed it, a neo-fascist US group called the Proud Boys has adopted the iconic Fred Perry yellow and black polo as a kind of uniform. 
They are everything you don't want in a customer. White supremacists, notoriously violent and anti-just-about-everything. They've even got the support of Donald Trump – these are the guys he has now asked to "stand down", after telling them to "stand by" during Tuesday night's Presidential debate.
In response Fred Perry has announced that it has stopped selling the offending polo.
It's a completely understandable move. An item of clothing has become associated with a far-right group; you do not want that association, so you discontinue the item. But this is the source of the disappointment.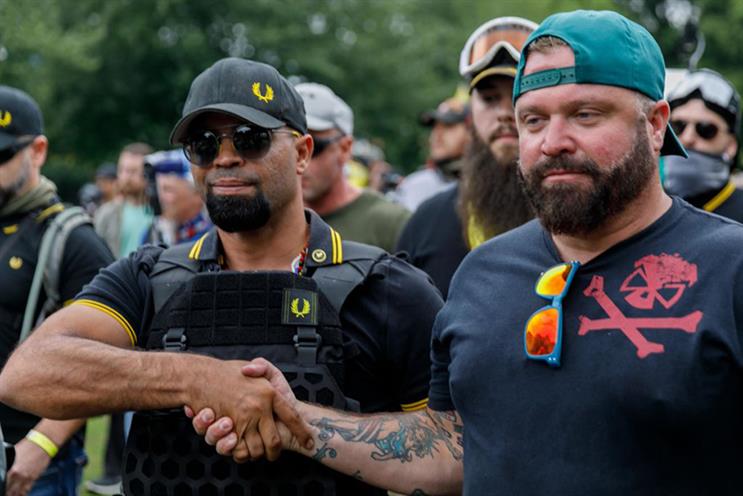 Far-right group Proud Boys has adopted Fred Perry's yellow trim polo as a uniform (Photo: Getty Images)
In my view this approach concedes defeat to far-right groups and, moreover, puts Fred Perry fans in an awkward position.
I own this polo shirt; it's one of my favourites (pictured below in Cork) – and it's not racist because it's not worn by one. 
Previously, if anyone in the UK was to see me wearing one they would not assume that I'm some knuckle-dragging, gun-toting Neanderthal – now I worry they might. Moving away from my own angst, this story has got a lot of attention and therefore so have the Proud Boys. This is the issue: why are they allowed to control the narrative?
The Fred Perry polo shirt is not a right-wing symbol, so it shouldn't be conceded as one. This is a brand created by a working-class tennis player, whose father was a committed socialist. it's a brand that was adapted (and adapted first) by ska, mod, reggae and northern soul-lovers – some of this nation's first and finest cultural pioneers of anti-racism.
It's because of this that I think Fred Perry could have played a different game. It has been served up a challenge and it has conceded the game when it could be returning fire. Rather than stop producing the polo shirt, keep producing it and 'Paddy Power' them: divert all proceeds from its sale to Black Lives Matter (or another anti-racist group).
Launch this initiative by having the polo shirt modelled by leading black activists, women and original skinheads – members of the subculture who didn't join the ranks of the National Front, but landed the first punches on them. 
The result? Every time some fascist – or anyone else – purchases that shirt, they are actively funding anti-racism.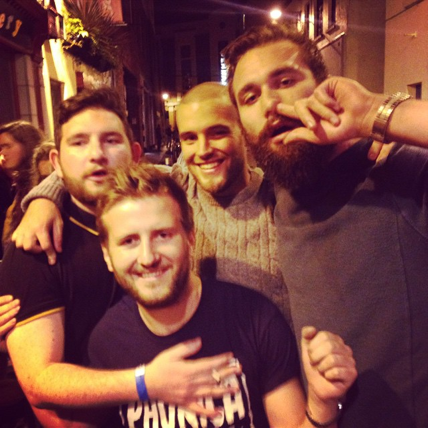 Could nights out with Greg's favourite Fred Perry polo shirt be numbered?
Greg Double is a creative director at Engine Mischief