Clarity has acquired Dutch independent tech specialist Yellow Communications as it expands into Europe to better serve clients needs on the continent as the UK nears the end of the Brexit transition period – during which it has remained a member of the EU customs union and single market, although it has already left the EU – on 31 December.
Yellow Communications – a Netherlands-based PR and comms agency that serves the Benelux region – is led by founder and MD Karin van Geelen. She will become Clarity's MD of Benelux.
The firm's clients include Citrix, ENGIE, Roche Diabetes Care and Boomi, which it adds to Clarity's roster of tech brands – Claris, Bambuser and Hired, among others.
Yellow will trade as Clarity Global. Clarity's UK managing director, Rachel Gilley, has been promoted to president, EMEA, and will take responsibility for the wider region.
Clarity said the acquisition provides it with better access to continental Europe, while "helping to maintain a key connection between London and the EU for a post-Brexit world".
"The acquisition of Yellow is an important milestone in our growth story. We've been looking for the right opportunity to expand into continental Europe, and specifically The Netherlands, for some time," Clarity founder and chief executive Sami McCabe said.
"After an extensive search, we identified Yellow as the perfect target: [it] is the best independent tech agency in the region and culturally the fit felt natural from our very first meeting. Amsterdam is the perfect place for Clarity to land in Europe, and will serve as a great launchpad for us to expand our presence across EMEA."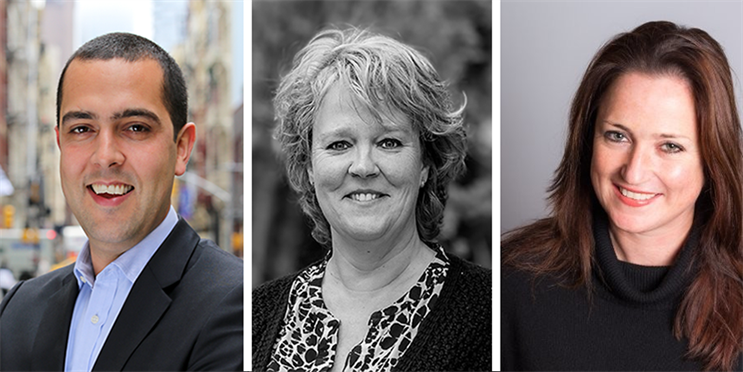 (L-R) Clarity founder and chief executive Sami McCabe, Benelux MD Karin van Geelen and EMEA president Rachel Gilley
Gilley added: "Karin has built one of the true go-to tech agencies in Europe and welcoming her team to ours will be my first priority. Bringing Yellow on board strengthens both teams and positions us for further growth and success in the EMEA region."
Van Geelen said the move to Clarity would provide it with access to "outstanding teams" in London, New York, San Francisco and Los Angeles.
"I have considered an acquisition for some time, but have always looked for the right partner, which I have found in Clarity," she added. "We already partner on certain clients together, so we look forward to giving more Clarity clients access to our region."
Yellow Communications is Clarity's third acquisition in the past 12 months, after it acquired Los Angeles agency Brew and Dynamo PR. The latter acquisition doubled the size of its UK team.
In the US, Clarity recently hired Jon Meakin – previously with Grayling – as president, North America, and Kara Silverman as managing director, NYC.