It's a given that building a company's communications team requires finding the right people for the job. It sounds like a simple enough task in theory, but much more complicated in practice. And with the ongoing pandemic creating unprecedented challenges for companies, defining the right people for the job is more exacting than ever before.
This is because the communications function itself is changing rapidly, and the definition of the 'right people' must change in response. In fact, the pandemic has accelerated a process that was already underway. McKinsey points out that COVID-19 has accelerated digital adoption, driven by the requirements of so many working from home, learning from home, shopping from home, and more—and this includes communications.
This change won't be reversed when the spectre of COVID-19 retreats; in fact, we will continue to use the digital resources and new working habits we have adopted as behaviours evolve. In the same way, the rapid changes forced by the pandemic have swiftly exposed companies' communications structures and practices to a raft of complex new requirements.
This is most evident in the clear gap between leaders' current wants and needs and what comms functions were created to deliver: more than ever, leaders now rely on their comms leaders to educate them and improve their decision-making. And they want it yesterday.
Research by the Arthur W. Page Society, 'CCO as the Pacesetter', identifies the role of communications leader or chief communications officer (CCO) increasingly as head sense- maker—someone to provide advice to leadership on how to mitigate numerous forms of risk and to formulate an understanding of the organisation's evolving critical path. This requires CCOs to be knowledgeable about and comfortable with the data they constantly receive, both internally and externally.
It's no longer sufficient for comms leaders to be strong technical professionals. Corporate comms is a more complex discipline, demanding technical and behavioural capabilities to inform how the organisation addresses its stakeholders—from employees to shareholders and activists to governments, as well as the industry.
Our observation of these capabilities can be summarised in six main points.
Understanding the company's governance
Its legal and regulatory disclosure obligations, and also the communications role in alleviating risk.
Business acumen and financial literacy
Understanding what drives the business, financial statements, strategy plans, budgets and sales data. CCOs need to know and speak the language of the business.
High EQ
The ability to empathise with stakeholders across the organisation. COVID-19 has required this like nothing before: now communicators see colleagues in their own environments and can act with authenticity and empathy.
Natural political nous
This includes both internal and external. The communications discipline is largely misunderstood, and managers still undervalue it, so having a committed budget to building a traditional team which can't fully support the business' evolving objectives, they become disenchanted with the function.
Technology, data and metrics
Appreciating ROI, ways of harnessing new channels, and how to leverage insights from AI, analytics and metrics to solve problems and predict outcomes.
Understanding the organisation's brand, purpose and transformation strategies
This includes ESG. Communications is a critical carrier of the company's culture, and must promote and support it, demonstrating the company's values so they live.
Currently, few communications professionals can demonstrate all of these skills, so they must be ready to acquire them rapidly. This requires an adaptive mindset, and ideally, communicators should lead this new flexibility.
In Asia, the CCO model has even more application. Historically, corporate communications functions relied on imported talent, but just as the COVID-19 pandemic has accelerated digital adoption and stretched communications functions' abilities across the globe, Asia's unique conditions emphasise the advantages of the modern, agile, data-informed CCO.
Local talent has always been appreciated for its language skills, but this underestimates the full value it can add. In the last ten years we have seen an increased appreciation of a thorough understanding of local cultures—which takes imported talent too long to develop.
Rather than flexing to local conditions, Western companies have required local employees to adapt to imported norms. Imported communications leaders bring an understanding of the business but lack deep understanding of Japan, China, Korea—or the many differences between them. But realising the importance of Asia's relationship-driven cultures is essential, both in business strategy and communications practice, which strains organisations' ability to grow in the region.
Before COVID-19, companies had started to invest in key in-market communications capabilities, drawing on a generation of homegrown candidates who had studied and/or worked overseas, bringing their global experience home to create the ideal combination of capabilities for Asia.
Governments in Asia have already begun to focus on tapping their own talent. Singapore, for example, has boosted local candidates' chances by tightening overseas workers' visa requirements. This is a long-term proposal, requiring investment over time, but is the smart approach as it acknowledges the commercial effectiveness of sourcing key communicators in-country.
As the global pandemic drags on, it's becoming clearer that things won't go back to the way they were. Through necessity we've learnt too much, especially about how companies communicate with their stakeholders. The post-COVID CCO must be nimble, tech-savvy, business-focused and able to advise senior management on the long-term risk and reward implications of its strategies.
In Asia, the additional importance of the region's cultural diversity will require more investment in local talent to fully realise companies' regional business and communications strategies.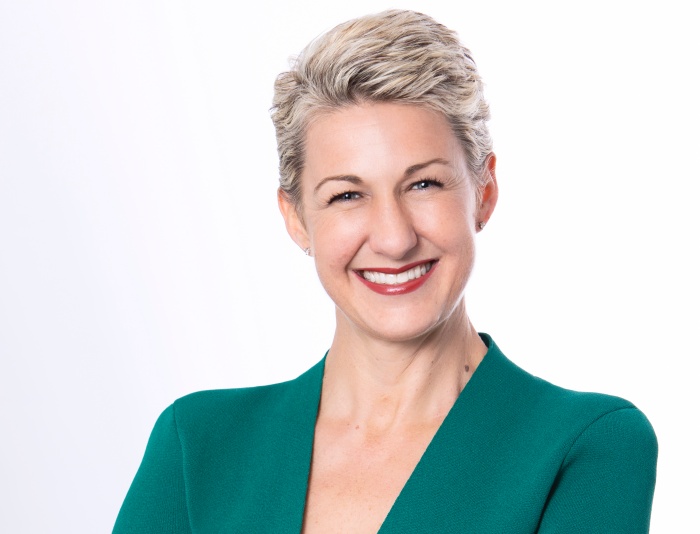 Anna Whitlam is founder and managing director at AWPeople
---
Click here to subscribe to the FREE Asia PR & comms bulletin to receive dedicated news, features and comment from the region straight to your inbox. Make sure you register for the site to access more than one story per month.
To submit a news, comment, case study or analysis idea for the Asia bulletin, email Surekha.Ragavan@haymarket.asia