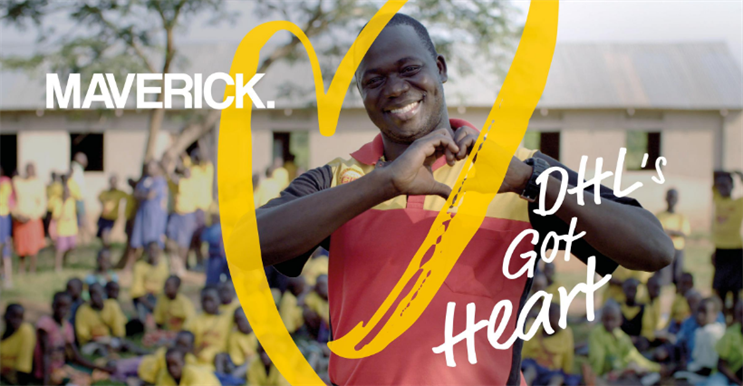 Winner: 'DHL's Got Heart' by Maverick Advertising & Design for DHL Express
This campaign sought to 'do good' by celebrating DHL employees and supporting worthy causes that they back via volunteering or fundraising.
Employees were invited to upload and share their charitable stories. Examples include Aman Bhalla, a business development officer who provides daughters of Mumbai sex workers with the computer skills needed to break the inter-generational cycle of prostitution.
Within six weeks, there were more than 300 uploads with stories of staff improving lives.
One champion was selected from each of the 100 contributing countries, and a donation from the prize fund given to their cause. Three entrants were chosen from each of the six regions, where their stories were shared at regional events in South Africa, Vietnam, Greece, Spain, China and the US. Every winner received an additional €20k award for their cause.
Four of the winners were revisited for a series on the positive effects of the competition on the winning individuals, and how the donation would improve lives locally.
Overall, DHL's Got Heart donated more than €500,000 to over 100 causes, helping an estimated 100,000 disadvantaged people across the world.
Due to the success of the campaign, DHL has committed to run the competition annually and has increased the 2020 prize money to €850,000.
Shortlisted:
'Alfred Landecker Foundation' by Freuds for Alfred Landecker Foundation
'RAF Recruitment and Misinformation War Room' by BFBS (SSVC) for BFBS Creative
Join us for Campaign & PRWeek's Purpose Summit on 26 November where we'll be examining the power of purpose in media and communications, revealing the difference a strong brand direction and purpose can have on your company's success. Click here to find out more and book tickets.