PRWeek launched the Purpose Awards in 2019 "to recognize activations that use creative ideas to genuinely further positive causes and also acknowledge the organizations and individuals behind them."
The awards created a rich body of case studies to explore motivation and best practice in brand purpose.
Prominent social causes included diversity and inclusion, gender equality and LGBTQ advocacy. D&I in particular seemed a highly applicable social cause that almost every organization could adopt, regardless of brand fit.
Under the auspices of Burghardt Tenderich, professor of practice and co-director of USC's Public Relations Studies Program and associate director of the USC Center for Public Relations, researchers analyzed 183 PRWeek Purpose Awards campaign case studies in five different categories. Three cases did not support a specific cause. Although 183 cases were coded, some tackled more than one cause and were put into more than one category.
Youth empowerment also received much attention. Tech giant Samsung engaged students in STEM learning activities outside the classroom and prompted them to address real-world issues in their local communities.
Some organizations, mostly nonprofits, focused on issues such as homelessness or animal welfare. People for the Ethical Treatment of Animals (PETA)'s campaigns raised awareness of the cruel living conditions experienced by huskies, sheep and bears.
Health causes encompassed 11 topics including medical conditions such as cancer and rare diseases, mental health, disabilities and senior care. The majority of health campaigns were led by nonprofits, but some for-profits kicked in. Pharmacy company Walgreens' Feel More Like You Oncology/Beauty National Launch supported women in the fight of their life, both inside and out, by providing the psychological reassurance they need to battle beautifully.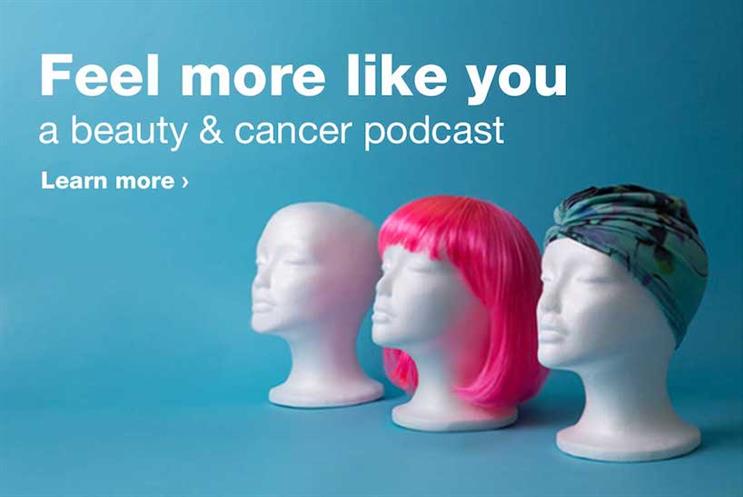 Walgreens' Feel More Like You campaign supported women who were fighting cancer feel more beautiful, inside and out, and included a podcast.
Economic causes were the third most popular category. Banks, financial institutions and insurance companies embarked on initiatives regarding financial health and personal finance, which aligned closely with their brands.
Given global concern about climate, a surprisingly low number of organizations addressed environmental causes. Most of these programs were awareness or action-driven and organized by nonprofits, although a few were initiated by for-profit companies. For example, National Geographic critically addressed single-use plastic consumption.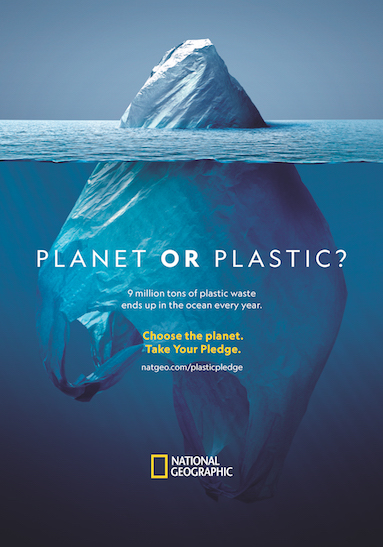 National Geographic was one of the few for-profit companies that addressed environmental causes with its campaign about single-use plastic consumption.
Prominent political and policy causes include immigration, gun violence, reproductive rights and human trafficking. They were mostly conducted by nonprofits.
Only two organizations focused on immigration. Nonprofit group Welcoming America partnered with TBD Advertising to galvanize engagement and conversations around the experience of immigrants in the U.S.
If a for-profit company advocates for a political cause seemingly unrelated to its business, it might have been because the topic became embedded in the company's purpose and brand.
For example, part of clothing company Levi Strauss & Co.'s purpose is to support the fight against gun violence in America. In its Gun Violence Prevention campaign, Levi Strauss supported and amplified efforts of community groups across the country that work to prevent gun violence.
Statements of purpose
Purpose statements are an important, guiding component to many businesses in their CSR or activism efforts. However, not every organization connected their statement to their campaigns, which made it challenging to link campaigns to over-
all missions. 
Research revealed 65 out of 183 corporations/nonprofits did not list or mention a purpose statement in their entry — 10 of those were nonprofits. Among the purpose statements, 43 were categorized as strong, 38 as mid- (meaning it was more like a mission statement or too broad) and 37 as low or weak.
The foremost criteria to evaluate a purpose statement is if it is clearly stated and specific enough so it can't be applied to another industry. Many mid- and weak statements were too broad.
While purpose statements relate to organizations' business, they also touch on a cause beyond business operations. Good statements include language about serving other people, the planet, society and those in need.
Activist organization March For Our Lives' statement is to "build a nationwide youth movement that would keep supporters passionately engaged and force lawmakers to take action," a specific action-oriented mission that mentions its audience.
Under Armour entered three separate campaigns, each with a different purpose statement.
The first did not tie back to an overall statement; the second stated the purpose was "to highlight the unique power of sport to bring people together;" the third said "Under Armour is a proud advocate for equality, justice and opportunity for all."
This variation indicates an altering of the brand's mission to support whichever campaign is active. It is best to have one purpose statement that can be linked to all campaigns
Purpose best practices
The case analysis clearly identified the following best practices in communicating brand purpose 
Selecting a cause: Brand fit
Brand fit is an important facet that organizations should consider when selecting a cause, and there are pros and cons of low, mid- and high brand fit. Low brand fit could still potentially help an organization broaden its CSR efforts. A general cause is better than no cause at all.
Many brands and organizations implemented D&I campaigns and, although these typically did not have a high brand fit, they were still impactful. However, low brand fit campaigns may not be perceived authentically because organizations don't possess expertise on the cause.
A mid-brand fit may be an indicator of high authenticity, as the topic is not too closely aligned with revenue-generating activities but is still meaningful to the company's core. However, the connection with the organization may not be clear and it could come off as a marketing ploy to attract new audiences.
High brand fit campaigns were the most authentic, although this was not always the case. They can align seamlessly with an organization's mission as they are more related to the organization or brand's regular operations or business.
Often, high brand fit meant the organization demonstrated an ongoing or historic commitment to the cause, which helped establish authenticity. Yet, high brand fit campaigns could potentially get too close to the brand's core business and come off as self-serving.
Brand fit is a complex component of cause selection that cannot be overlooked. Meaningful selection of a cause is crucial for authenticity.
Research
Conducting research, particularly primary research, before implementing campaigns reflects a real commitment to the issue and helps position an organization as knowledgeable.
Campaign-specific research informs strategy, provides information on target audiences and helps optimize messaging. Audience analysis data significantly increases the chances of reaching the right audience with the right message at the optimal time and place. Thought leadership helps inform campaign strategy and clarify aspects of a cause.
Feminine products brand Always conducted the sixth iteration of its Confidence and Puberty study to identify insights and commissioned proprietary research to track how period poverty affects girls in multiple countries, even developed ones. This positioned Always as a thought leader with the expertise and credibility to tackle its long-term Fight to #EndPeriodPoverty.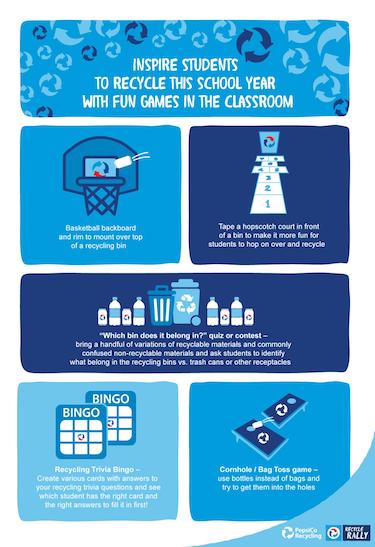 PepsiCo's All in One Recycling campaign urged all food and beverage companies to come together to improve recycling education and infra- structure in the U.S
Messaging
Brands should refrain from undermining the efforts of other organizations. If a brand cares about its chosen cause, it makes more sense to share best practices and encourage others to join, instead of disparaging them.
PepsiCo's All in One Recycling campaign launched a call to action to all food and beverage companies. PepsiCo's message was that, while companies compete on the shelves, they must join up to create industry-wide change to improve recycling education and infrastructure.
Etsy's Delivering a World of Good campaign went beyond a company-specific initiative toward an e-commerce industry-wide one. The brand picked up the tab to offset carbon emissions from shipping for every online shopping purchase in the U.S. for a day — even for its competitors.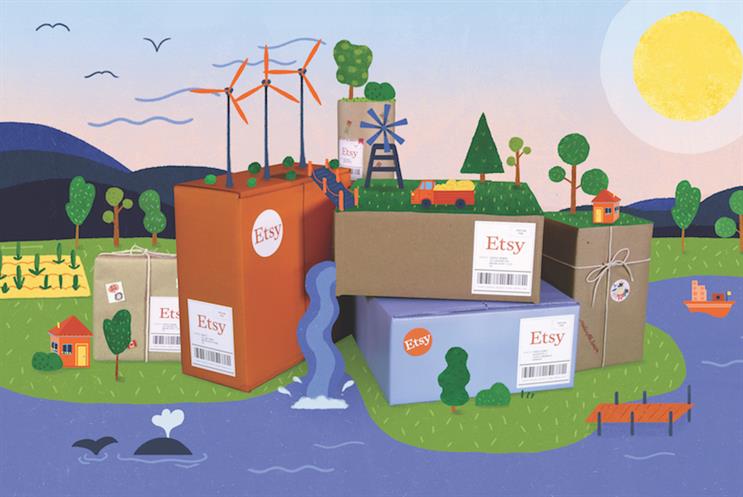 Etsy's Delivering a World of Good campaign picked up the tab to offset carbon emissions from shipping, even for its competitors.
Campaign objectives
Campaigns that fail to explicitly communicate a cause, or fail to describe an intent of purposefulness without detailing what that means to the brand, reflect insufficient authenticity.
Brands that attempt to cover all bases regarding social responsibility with a broad purpose campaign can be perceived as inauthentic and motivated by a desire to shift brand perception.
Examples of this include connecting the brand to media and consumers in "an unexpected way" and "collaborat[ing] across the business to develop and test a platform that engages consumers around a shared purpose."
Celebrity Cruise's Celebrity Edge: Sailing Away From the Competition campaign used language that was too broad in describing its purpose as "making the world a better place."
Locality and reach
Even if causes are widespread and affect the general public, brands should consider local and community grassroots efforts to tackle the problem and engage those on the ground.
Fundación Tropicalia's Soy Niña, Soy Importante activation was a girls' summer camp focusing on women's education through local advocacy and fundraising in the Miches community of the Dominican Republic. This localized campaign took a large-scale issue and made it relevant to a specific cultural context. The regional approach came across as more purposeful, even if it was on a smaller scale.
Several campaigns encouraged direct public participation, spurring people to utilize social media to share personal stories and spread awareness for the cause.
Child Mind Institute's MyYoungerSelf campaign prompted people to candidly share their struggles with mental health, in addition to an influencer strategy. The audiences weren't paid for their participation and this sparked authentic conversations on social media.
Partnerships
Collaboration with nonprofits or industry thought-leaders helps campaigns appear fruitful and authentic. Partnerships should consist of action-based activities, such as research studies or fundraising. Connections that fail to include legitimate activities appear inauthentic.
Incorporating internationally recognized standards positively affects a sense of legitimacy. Covestro's THINC30 campaign was based on the United Nations Sustainable Development Goals, which were heavily incorporated into the objectives.
Doing so helped the brand's efforts appear tangible and thoroughly researched, demonstrating true service to others and the planet.
Another best practice indicator is a history of supporting purpose, including activities that support the same mission as the current campaign.
Microsoft Airband activated a long-term, five-year campaign around widespread broadband access through public and private partnerships and policy advocacy. Its long-lasting nature demonstrates ongoing commitment to the goals.
While PR campaigns increasingly utilize influencers, the public should recognize why specific influencers were chosen. Selecting a "random" celebrity or public figure is not best practice; there should be a logical match between them and the organization.
Internal employee engagement
Purpose campaigns should include a component internal to the company's structure and employees, so there is a connection between how the brand operates and what it wants to portray.
It gives the aura that employees care about the cause the organization is tackling. Internal stakeholders and employees should be involved in building purpose from the ground up. 
Interactivity
There should be an interactive component to campaigns that prompts people to engage, possibly in a creative way. Instead of pushing out messaging, interactivity shows the organization's commitment to the cause and the public's understanding of it.
Awareness is important and is often the first step in moving the public to change behavior and perception. A key best practice is to accompany awareness with meaningful and tangible action.
Gender Avenger's ongoing campaign was based on women reporting and sharing their experiences at events and in the workplace. This interactivity built a community and network in which Gender Avenger serves as a valuable and accessible resource. 
Need for authenticity
Brands and organizations should also be aware of practices that make their activations less authentic. Engaging in purpose or corporate social responsibility campaigns to improve brand reputation or recover from a crisis can be seen as self-serving.
Measuring success
Social media impressions will not provide value to a cause unless they are translated into something more meaningful. Organizations should measure the success of purpose-driven campaigns in ways that reflect true, tangible and long-lasting impact.
As most organizations only report traditional KPIs, such as reach, reporting action results tells the audience the brand cares about more than just marketing and increased sales.
Popsockets' Poptivism campaign was driven by marketing, but featured cause-related action-based events, with donations funding the planting of 64,000 trees and 26 food vouchers for vulnerable refugee families.
Join PRWeek for a discussion on "How to Power Purpose for Maximum Business, Brand and Societal Impact" on Wednesday, October 14.