A recent survey of nearly 1,300 workers from BME backgrounds by the Trades Union Congress (TUC), carried out shortly before COVID-19 arrived in the UK, makes for grim reading. Nearly one-third of respondents have been bullied or harassed at work due to their ethnicity; a similar proportion witnessed racist verbal or physical abuse in the workplace.
More than one-third of those surveyed reported that they had been unfairly turned down for a job and a quarter said they had been singled out for redundancy; 15 per cent of those who said they'd been harassed left their job because of racist treatment.
These shocking statistics should serve as a wake-up call for a nation that believes it has abandoned the pseudo-science of the Victorian era – which placed white people above all others as the most intellectually and culturally advanced humans – to become a colour-blind meritocracy.
The legacy of slavery and empire
It is not hard to argue that the discrimination that exists in today's workplaces has its roots in the legacy of slavery and colonialism.
Dr Doyin Atewologun (main image), an expert in inclusion and dean of the Rhodes Scholarships at Rhodes Trust, says: "The legacy of slavery and Empire meant that in many ways… descendants of slaves were systematically excluded from access to wealth, quality of education and housing, as well as employment opportunities that would have enabled ultimate access and representation in professions."
In the UK, industry, the production of goods and commerce – particularly financial institutions – were built over centuries on the back of the slave trade, which came to an end only after Parliament passed a bill ordering the gradual abolition of slavery, in most of the British Empire, in 1833.
But the legacy of slavery is insidious.
Although Victorian-style 'scientific racism' has been firmly debunked, the ideas that underpinned it remain in the minds of parts of the British population, argues Dr Paul Campbell (below), academic sociologist at Leicester University and an expert on race.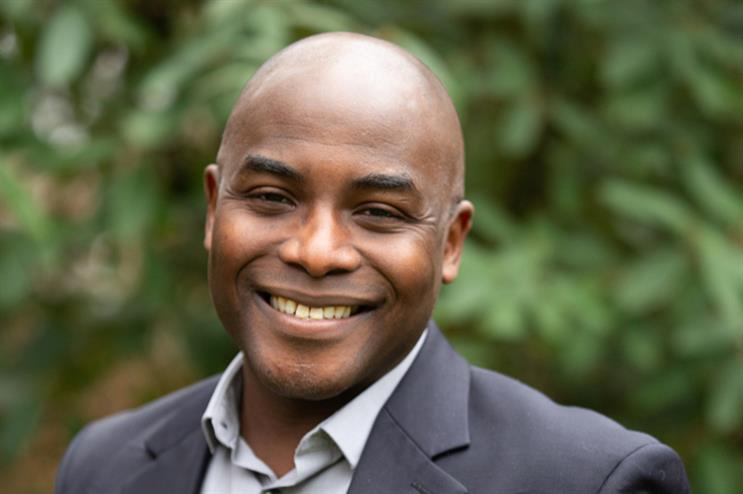 His research found these perceptions remain in stereotypes some educators hold about children. "Some teachers still see their Black students as juvenile and requiring heavy-handed sanctions, and that they are more suited to vocational courses and sport, and less to cognitive activities.
"These stereotypes negatively impact Black students' experiences in school and the qualifications they receive. All of this significantly impacts the career options available to Black people as adults."
Modern Britain/modern racism
To understand how the legacy of racism and discrimination survived to pervade professional life today, it is instructive to look at the origins of the professions themselves, argues Dr Charlie Easmon (below), a medical doctor and civil rights activist who has written extensively on race issues.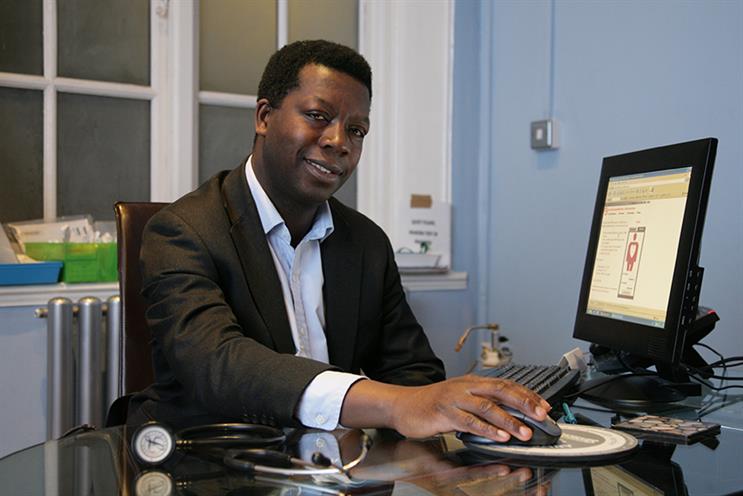 He says: "Professions often started as guilds, and guilds are protective of their status and hierarchy. Once you protect your status, you tend to prefer more like you, which is intentionally exclusive."
Citing an example in medicine, Easmon continues: "Surgeons saw themselves for many years as white males of a certain class and were resistant to the idea of [including] women and people of colour."
Hierarchies based on race have been intrinsic to the structures of professions and encoded into our behaviour, such as the image – including hair type and accent – of what it means to be professional.
These are reinforced by an expectation that people entering a profession enjoy both social capital and a particular educational background, which inherently benefits one type of person over another.
Atewologun says: "The origins are complex, but come down to professions being created by those and for those with status, privilege and power – historically, white men of a higher socioeconomic class." And they guard these strongholds fiercely.
More than 50 years after the introduction of the UK's first Race Relations Act in 1965, which outlawed discrimination on the grounds of colour, race or ethnic origin, it's tempting to believe the country has moved on. But this is a fallacy, argues Campbell.
"Today, Black people in the UK appear to be able to access most employment spheres to varying degrees," he says. "This current situation is often celebrated as a testament to a more progressive, inclusive and meritocratic Britain, where race does not determine professional opportunities. However, Black Britons are usually employed at the lowest levels with regards to position, responsibility and pay. Seldom do they occupy senior or leadership roles."
Campbell cites statistics from the Government's 2018 study of employment by occupation, which found Black Britons were twice as likely to be employed in semi-skilled or frontline services such as caring and leisure (18 per cent) than as managers, directors or senior officials (nine per cent).
Atewologun points out there are also different patterns of discrimination towards people within the BME community, depending on their heritage.
She says the differences in their levels of success in professional life can be accounted for by the fact that people of Asian descent have different cultural and immigrant histories to those of Caribbean or African origin. Men and women from BME backgrounds also have differing experiences.
Atewologun says: "Asian female professionals are more likely than others to face bias for 'looking young', and may not be taken as seriously as their counterparts, while Black men are more likely than other groups to be stereotyped as 'threatening'."
Personal and economic impact
The effects of discrimination are pervasive for those from a BME background, from health and economic prospects to work performance.
Easmon says: "Discrimination can lead to reduced self-confidence and… performance. One study of doctors found those with less professional self-esteem performed at least 20 per cent less well."
He adds that discrimination could also lead to mental stress, which in turn could lead to a person taking time off work or even losing their job.
As for the economic effects, a study by the Resolution Foundation think tank in 2018 found white employees earned more than £3bn a year more than Black, Asian and ethnic minority peers for the same work, while an audit of public-sector pay in the capital by London Mayor Sadiq Khan found staff from BME backgrounds were paid up to 37 per cent less than white colleagues for the same work, with particularly stark differences in policing.
Campbell says: "Every day, people from Britain's black communities routinely experience structural, cultural, institutional and colour-blind racisms, discrimination and marginalisation within almost all areas of social life… The Black experience in Britain and in work is often socially hostile and, in turn, psychologically challenging."
Racism during the pandemic
This view is supported by another TUC report – 'Dying on the Job', published in July – which asked 1,200 BME workers to share their experiences of working during the COVID-19 pandemic.
Among the key findings: nearly 17 per cent felt they had been put at greater risk of exposure to the coronavirus because of their ethnic background, and many of these reported being forced to do frontline work that white colleagues had refused to do.
Other respondents said they were denied proper personal protective equipment, refused risk assessments and were singled out to do high-risk work.
Sue Coe, a senior equality officer at the TUC, who was involved in compiling the report, said people from BME backgrounds – who typically worked in more precarious employment, for example with zero-hours contracts – were experiencing worse discrimination during the pandemic than before.
"What we found shocked us," she says. "We've had stories from people who, during the lockdown, were selected for face-to-face work while white colleagues were allowed to work from home; health workers who were specifically selected to work in COVID-ward hotspots; and there was a train driver who was given one mask to last three shifts.
"This is why, when people talk about unconscious discrimination training, we don't see that as a solution – because what we see is very, very conscious bias," says Coe.
"Black workers are telling us about their daily experiences of racism, and it is blighting their lives at work."
---
More articles from the BME special edition:
'Making PR anti-racist' - PRWeek spotlights BME comms pros in special edition
'I've started a new chapter and I don't want to go back' - Chuka Umunna on Edelman, ESG, purpose and politics