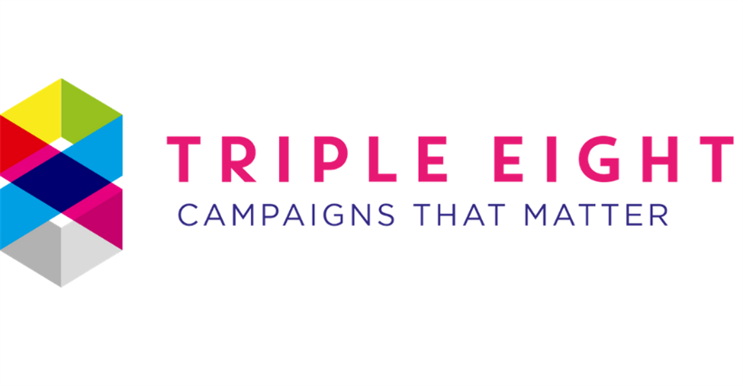 Winner: Triple Eight
Described as a majority-female socially conscious marketing, PR and digital agency, Triple Eight was founded in 2012 by three women in Johannesburg. Founder Sarika Modi left a well-paid corporate investment management career to pursue her vision of a women-empowered company that would help transform the world for better through advertising and brands.
Triple Eight now employs 70 across seven African countries. It works for more than 45 global brands, including Unilever, Reckitt Benckiser, Samsung, Nestle, Standard Bank and Johnson & Johnson, alongside major work with governments.
Purpose is at the heart of Triple Eight - more than 70 per cent of its work is purpose driven. This year it undertook 50 long-term purpose campaigns and reached 23m people directly through face-to-face programmes.
It has worked with brands and governments to encourage behaviour change to save lives through health emergencies, most recently COVID-19, where it has helped coordinate efforts of firms like Unilever and Dettol supporting national coronavirus response plans.
An example of successful, long-term campaign work has been the Durex-sponsored 'CONNECT-ED' high school sex education programme. Starting in 2012, it has helped reduce teenage pregnancies in schools with an average 40 per cent increase in knowledge.
Triple Eight has also experienced significant recent growth, with more than 60 per cent of its client base gained between June 2018 and December 2019.
Highly Commended: Lucky Generals
Lucky Generals launched in 2013 as an agency with purpose at its heart, not bolted on. This is reflected in purpose work for clients including Co-op, Yorkshire Tea, timeTo and Steel Warriors. Away from client work, the agency also likes to undertake its own purpose-led initiatives  - such as the inventive Lucky Bastards campaign targeting hate on social media, and the pro-environment 'Make America Greta Again'.
Shortlisted:
89up
Barley Communications
Greenhouse PR Ltd
Kindred
MullenLowe London
Join us for Campaign & PRWeek's Purpose Summit on 26 November where we'll be examining the power of purpose in media and communications, revealing the difference a strong brand direction and purpose can have on your company's success. Click here to find out more and book tickets.