As part of PRWeek UK's COVID-19 survey, we gave agency bosses free reign to describe what they see as the long-term implications of the pandemic on the industry. Here are some of their answers:
"Agencies that are constructed to serve clients and meet their rapidly evolving challenges through truly blended, agile services and solutions will continue to grow and add value. Equally this will be reflected in how agencies operate with their staff and need to adapt and provide additional flexbility to deal with a new reality."
Sarah Scholefield, chief executive, Grayling
FTI, M&C Saatchi, Taylor Herring, Four, 90TEN, Headland… agency chiefs on how COVID-19 will change PR (part two)

---
"As the world becomes more complex and uncertain, demand for our services increases. COVID-19 made the world more complex and uncertain. However, this is offset by the fact that there has been a short-term macro hit to the economy, which is likely to depress spending on consumer marketing for the next year."
Nick Barron, deputy chief executive, MHP+Mischief
---
"'Purpose' comms/ESG will be a larger part of the Corporate Communications mix. There will be a continuing shift from earned to paid-for digital."
Charles Lewington, chief executive, Hanover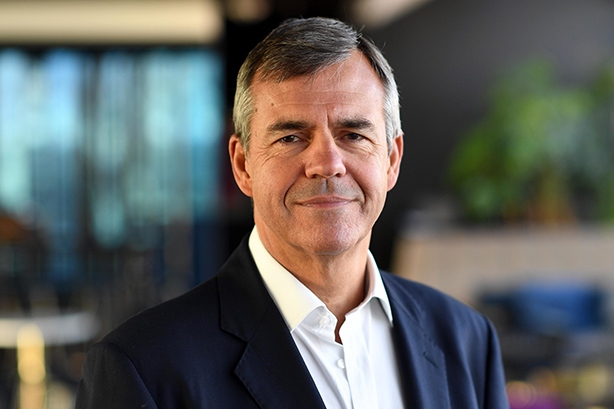 ---
"Any predictions before the ending of the Government furlough scheme in October is premature. The coming months will see the survival of the fitest."
Mark Borkowski, founder, Borkowski
---
"With the crisis happening at the start of the decade and it causing a huge difference in working from home behaviour (even for a progressive agency like ours), my expectation is this will have a long-term impact on how much people want/have to be in the physical office… The office will still play a part for collaboration and networking, but companies will switch to being more flexible in terms of working patterns."
Peter Bowles, chief creative officer, Clarity Global
---
"It has accelerated the pace of change and evolution rather than caused it, in broad terms. There is a greater focus on 'value' rather than just outputs – something that was happening anyway across the industry, but which is now a predeterminate of success."
Richard Jukes, chairman, Grayling
---
"Increased internal comms. Increased purpose-driven comms. Reduced amount of retainers available."
Kirsty Leighton, founder and managing partner, Milk & Honey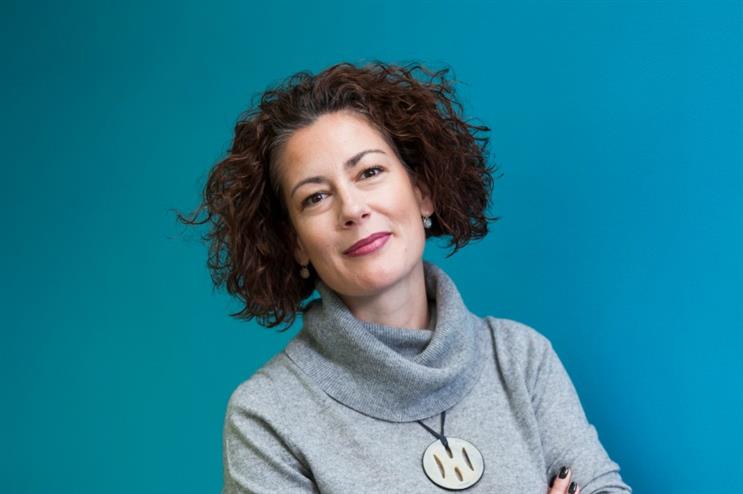 ---
"This reset has given us a huge opportunity to deliver a business model that really supports and partners with our clients."
Daniel Marks, partner, and Julietta Dexter, founder, The Communications Store
---
"It might the moment that the industry takes its proper place in the corporate advisory world, but to do that it needs to continually invest in its people, skill and capabilities."
Andrew Grant, senior partner, Tulchan
---
"At Octopus Group we have seen an acceleration in the move to work on more of a 'full service' basis for our tech/b2b clients. Clients want multichannel, multi-skilled solutions delivered all under one roof, even more so now due to their reduced team sizes, budgets and urgency to get things done quickly."
Jon Lonsdale, chief executive, Octopus Group
---
"In terms of our organisation coronavirus was initially a massive kick in the nuts, as it was with everyone, but it's shown us that we are stronger than we thought. We are five years old now and to go through a pandemic of this scale was pretty scary, but we have managed it so far. We have formed closer bonds with our clients, through the mutual challenge of working from home often with kids, and we've shown we have kept the work at the highest level. As an industry there will be shrinkage, of course, but clients have certainly seen the value of PR through this crisis and that will ultimately be incredibly positive for the industry. We will also see a rise in cause related work, CSR programmes will increase in value and a focus on healthy living and eating will also grow. I don't think anyone in any agency, big or small, will ever take their survival for granted. That may sound over the top, but believe me at times that is how it has felt."
Holly Ward, co-founder, The Forge
---
"It is too early to say what the impact will be and we would caution against making concrete decisions based on an extraordinary year. In many respects it has encouraged good behaviours around client service, ingenuity and marketing/new business that need to be preserved post-crisis. Corporate comms has been critical to clients through the crisis and will be critical to the recovery – particularly since in many cases it has accelerated the transformation of clients' businesses."
Richard Campbell, partner, Kekst CNC
---
"As a digital-first firm, we largely stand to benefit from coronavirus. Our target niche traditionally relies on media and events in its comms. Events are going to be out in any serious way for a while, and the media is consumed with coronavirus. That means they are searching for other ways to communicate, and we are well placed to advise on that."
Tom Hashemi, founder and director, Cast From Clay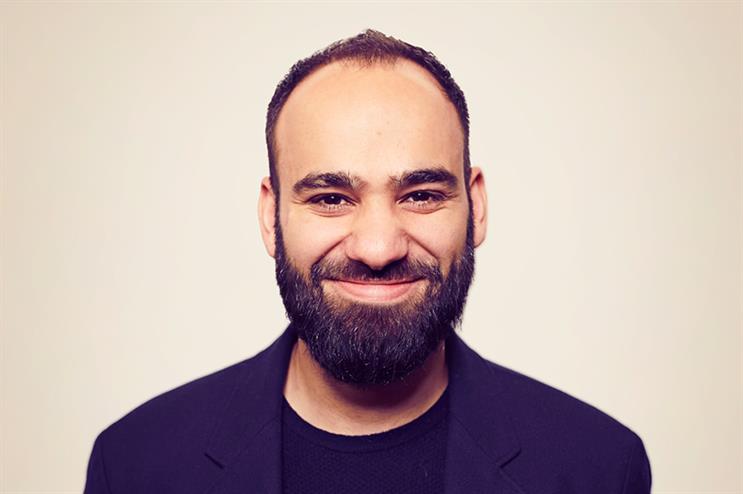 ---
"The crisis has helped us sharpen our focus in two areas: cost management/efficiency and revenue generation/new service development. It's increased velocity in areas of our strategic plan ahead of what we'd anticipated and, in the round, that's a positive thing."
Richard Fogg, chief executive, CCgroup
---
"In the long term this has helped us face and make some necessary long-term changes."
Mark Glover, chief executive, Newington Communications
---
"For Cow, creative diversification is where we are going. COVID-19 has shown that brands with purpose and personality have flourished. Brand have been quick and nimble – it's been really exciting and some amazing things have come out of it. Stick your head in the sand and you'll quickly disappear. I hope brand managers can keep going this way as opposed to sticking with formulaic marketing solutions."
Sian Morgan, managing director, Cow PR
---
"I'm delighted that the industry is finally getting the recognition it deserves, but I also think that the situation has forced agencies – overall – to be better. To think about all audiences (internal and external), to appreciate that corporate is consumer, to realise that the line between comms consultancy and management consulting is more blurred than ever, and to properly get that skin deep comms just doesn't cut it. Corporates have to be better or they'll quickly be rumbled – as we saw with #BLM. This is all stuff we've believed in from day one (hence the name Blurred and our ESGP focus), but it's also reflective of the way agencies has evolved and will need to continue to evolve if they want to survive."
Nik Govier, chief executive and founder, Blurred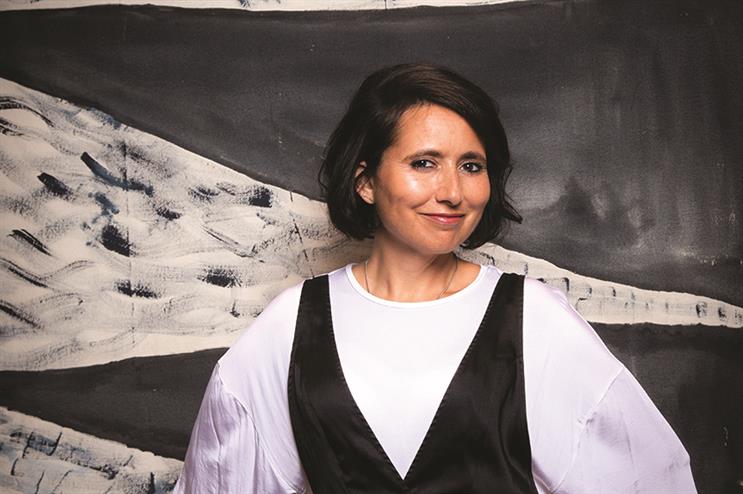 ---
"I think we'll see clients move away from the big agencies with big overheards and instead move towards small more agile agencies that provide more project work vs large retainers."
Tinni Guha Roy, head of digital and social, Lexington Communications
---
"If you are outside hospitality and travel you are lucky – as we are; other sectors will recover in 24 months."
Kevin Craig, chief executive, PLMR
---
"It has accelerated shifts in our business and its skill sets that was already underway."
Ralph Sutton, international managing partner, AXON Communications