In October 2015, while on a road trip along the Garden Route, I noticed an exemplary safety task force at work that executed the re-modelling of a road dent in only a few minutes. A road patch mending can typically take hours on a busy and fluid route, such as this. And yet, a crisp team of four members aced the task within minutes. What contributed to this agility was astute planning and expertise.
Businesses encounter similar scenarios that demand urgent and fast-track communications with external and internal environments; more so in crisis. COVID-19, as many would say, is not the first health crisis we have witnessed. But it has proven itself as catastrophic and unprecedented in more ways than one, leading us all to think about our preparedness at multiple levels.
Southeast Asia was one of the first regions to be impacted by COVID-19 and when it first struck, credible sources of information were not activated, misinformation and fake news was replete and there was cacophony. Information exchange with multiple stakeholders and at multiple levels proved quite a task for most companies, sectors and economies. Apart from healthcare, communication and technology emerged as the two most critical pillars in keeping the region from crumbling further.
Mutual understanding through comms is necessary in these times and the concept of universal pragmatics validates this. Similarly, a dearth of credible and timely comms can create a void commonly referred to as a 'communications vacuum' that pulls misinformation and fake news exponentially which can lead to chaos.
One example of a positive outcome of  transparent and continuous comms was the engagement of country leaders with their masses during the lockdowns, which proved beneficial in establishing understanding and compliance. Contact tracing Apps like Trace Together (Singapore), Arogya Setu (India), Bluezone (Vietnam) and WeTrace (Philippines) too helped manifest social consensus and support.
Comms will continue to stay the strongest pillar in the 'new normal'. However, there will be an overhaul in the execution environment. While the list of these changes is way more expansive, there are few transformations which will be more impactful.
There will be an excess of information available and communicators will need to build strategies to manage and control fake news and irrelevant information to ensure their version of the story reaches their intended audience. Clutter, that has made marketers and advertisers work extra hard, will only grow bigger.
Communications will prioritise virtual settings, mobile-first will finally be manifested and virtual and hybrid events will be an integral part of any communications campaign. Simplistic data representation will build narratives and storylines of the future. As we discuss this, in a small town of India, a septuagenarian couple is probably using their contact tracing app to study a graph of COVID19 cases in their vicinity. This is the new level of penetration of mobile phones and data access that we will witness in this new order.
The pandemic has led to strained relationships between a few nations and cross-border communicators and public affairs representatives will have a more delicate and complicated task at hand. Organisations over the years have focused more on external narrative but virtual work settings, consensus and alignment will become critical for the internal mechanics of an organisation too. Employee engagement and employee branding, therefore, will have a newfound focus.
The communicators of the future will have a huge onus of getting it right the first time—with the same level of fluidity and agility as the contractors on the Garden Route. Organisations will look for experts with a holistic view and competences to match the demands of the new order and will seek partnerships to build integrated capabilities. An enhanced standard of execution will be needed which goes beyond storytelling and into the realm of technology and innovation. This new order will lay more power in the hands of experts who can influence and bring substantial impact through comms and it will be vital to use it responsibly.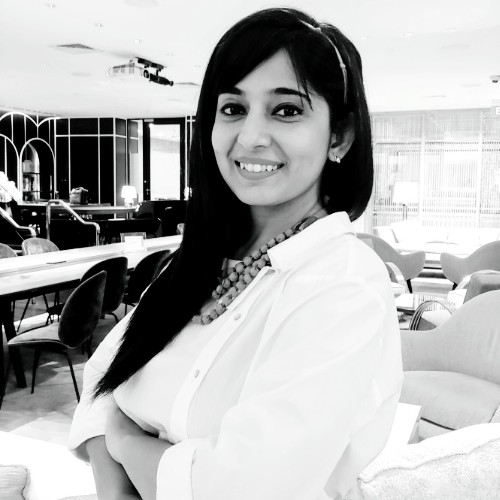 Vagmita Sharma is senior client strategy and media relations manager—Southeast Asia at SPAG
---
Click here to subscribe to the FREE Asia PR & comms bulletin to receive dedicated news, features and comment from the region straight to your inbox. Make sure you register for the site to access more than one story per month.
To submit a news, comment, case study or analysis idea for the Asia bulletin, email Surekha.Ragavan@haymarket.asia