So you lead your company's research efforts and were researching work from home issues? 
Yes. We were specifically looking at work, wellness and space and how leaders from commercial real estate, construction, architecture and design, consulting, healthcare and wellness were adapting to the COVID-19 situation. Of course, that required all of them to work from home and lead and inspire their staff from those new surroundings. Over the course of April and May, two of my colleagues and I interviewed 24 leaders from these fields.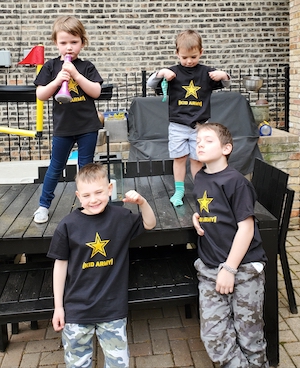 What is your work from home situation?
My home office, at this very moment, is doing what it has since March: alternating as an office, a playroom, an infirmary, a pet store and whatever else. I have four kids, ages 4 to 9, so we have a multi-faceted office situation here at all times.
What was the adjustment like?
It was rocky. Extremely rocky. We did not have regular childcare for the first month. My husband and I both work full-time. And work days were, of course, stressful. A lot of uncertainty.
So were you working from home while doing the study?
Yes. The work from home part was not going to be the crux, originally. It was just one of several topics we planned to address, because our overarching issue was related to how companies would use or not use their office space going forward and the work from home demands from employees. But suddenly, it had to be a central focus of the interviews.
Did you see any peculiar locations?
I think the Zoom background choices have been interesting. We had an interviewee who acted like she was outside, on a balcony. But her head or body would disappear into greenery at any time. The CEOs were routinely in their kitchens, living rooms or offices. This whole thing was very humanizing.
There was one who told us that he had been banished to the living room because his wife had the office and the kids had every other desk space in the house for their online schooling. So he was sitting next to a tangled mess of video game controllers, plus the family's two dogs.
Did you see anything or anyone odd on the calls?
Mostly on my end. I have one child who is obsessed with Baby Yoda. And he figured out really early that he could kneel down below my computer screen and slowly bring Baby Yoda up, as if he was riding an elevator into the screen view.
He would wait until I was speaking seriously, and for longer than a few seconds, guessing that I might be too distracted to shoo him away. So he would crawl over to my desk and Baby Yoda would suddenly emerge.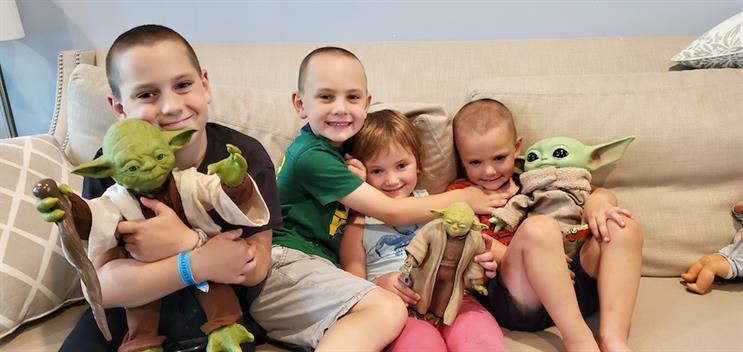 It happened twice, really early on in the interviews. One with a real estate broker and another time with a healthcare executive. And they thought it was me. They could not see my son. It was my four-year-old, Teddy, and he crawled away after the people started laughing, both times. So I explained it was my son, but I could not tell if either person believed me.
He tried once more in July, but my colleague was on the line, and I was immediately placated, knowing that if he succeeded, someone would second my explanation this time. Which is so bizarre, that I felt I needed a witness.
So what did you come away with? What do CEOs think about working from home?
They have come around to it, that's for sure. What's interesting is that most of the CEOs believe working from home has purpose and that productivity is not on the line. They expressed a need to be more purposeful in terms of what we do in-person, going forward. In-person collaborations are highly valued but working from home, for many, does work.