Hong Kong may be on the brink of a brain drain. The twin crises of a global pandemic and economic recession landing in the midst of escalating political instability have reversed the polarity of this talent magnet. A recent Foreign Policy poll found about half of Hong Kong citizens have considered emigrating. Businesses now face the threat of a slow but painful exodus of employees and, in a shrinking market, will be hard-pressed to bring in new talent.
The tarnishing of 'Brand Hong Kong' would be problem enough on its own, but businesses have also been deprived of two of their best weapons in the war for talent. Rewards in the form of promotions and bonuses are in short supply, and company cultures—built through face-to face-interactions—are slowly eroding after months of monotonous remote working.
With no end in sight, businesses need to get creative—and fast–about how they manage the leaky bucket. How do you reward, nurture and motivate talent without any of the usual levers to pull on? Here are five immediate steps that companies can and should take to win with talent.
Listen better
Your annual employee survey isn't going to cut it, nor is any feedback loop that was designed for a different context. You need to understand how people feel, what is motivating them and what they fear in this context—in real time.
But most importantly, you need to find out what the silent majority think. With polarised, vocal views dominant, many employees are worried about saying what they really think about Hong Kong, about their jobs and about the future.
Hearing what these people think is going to take a different type of listening—more regular, personalised and tailored to the social context rather than to your business. Technology provides the ability to use data the same way marketers do with sophisticated data analytics and employee insights. But this needs to be coupled with more human approaches like tapping into peer group networks.
Speak up
Sovereignty, macroeconomics and pandemics are hardly within the purview of the average leadership team, and there are considerable risks in speaking up in this emotive and politicised environment. But your employees are starved for information they can trust.
The Edelman Trust Barometer shows that one in two people have found it hard to find reliable and trustworthy information about the virus, and they say their employer is one of the most trusted sources of information. In fact, 65% of employees expect their CEOs to take a lead in addressing the pandemic. Speaking up and acting as a balanced source of trusted information and contributing visibly to social issues cements a better, more lasting relationship with employees.
The team that plays together...
In times of adversity, people find strength in their tribe. The employee-to-employee relationship is vital in building and maintaining culture.
Think creatively about how to engage colleagues with each other, make work the place where they can escape the fear and uncertainty outside, and build a culture that makes people want to join, exert discretionary effort and stay. While offices are closed, apps like BONFYRE (imagine Instagram for work) are a great way to keep people connected.
Double down on diversity and inclusion
The dramatic escalation of racial tensions in the US has catapulted the topic of diversity straight to the board level for many businesses. Given the looming brain drain closer to home, we need to demonstrate and celebrate cultural diversity and equality as an antidote to all this uncertainty.
In fact, many businesses have made huge strides in improving equality in the workplace – continuing to do so will benefit employee engagement. Now is the time to double down on diversity and inclusion, and failing to do so will suggest earlier efforts were hollow.
Localise your purpose
More than half of respondents globally to our Trust Barometer study believe that capitalism, in its current form, is now doing more harm than good. Shareholder capitalism is over, as pledges, like the one made by the signatories of the Business Roundtable, commit their businesses to lead for the benefit of all stakeholders—customers, employees, suppliers, communities and shareholders.
Working for a company that has a purpose beyond making money remains the single most important thing that employees want. It also means that there is a new social contract emerging between employee and employer predicated on employers taking the lead on change, starting locally and having a positive impact in the communities in which they operate.
Hong Kong may have once been a beacon for ambitious, globally-minded professionals born here and overseas, but it is now battling to keep the talent that it has. And we are not alone in facing down a brain drain; many countries face challenges with their political and economic landscape.
While external factors are likely to remain fraught for some time, taking decisive action to attract and retain the best people needn't wait. Companies can take these five mitigating steps now. They will plug the leaky bucket and buy companies much-needed time to focus on the higher order question of how to rethink the entire employee experience.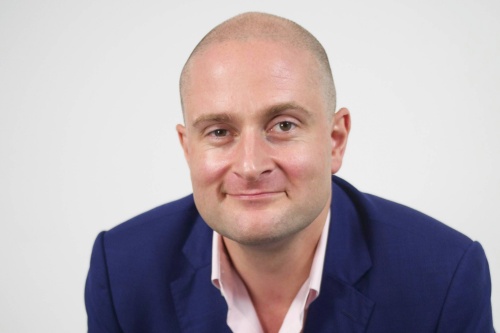 Adrian Warr is CEO Hong Kong & Taiwan, Market Growth Thailand at Edelman
---
Click here to subscribe to the FREE Asia PR & comms bulletin to receive dedicated news, features and comment from the region straight to your inbox. Make sure you register for the site to access more than one story per month.
To submit a news, comment, case study or analysis idea for the Asia bulletin, email Surekha.Ragavan@haymarket.asia