The PR industry has been hit by a postponement of huge sporting events, an increase in the number of TV shows playing archival recordings, and a decline in face-to-face interviews.
Many firms took steps to adapt to the new normal, conducting online interviews and press conferences for their clients. They also increased the distribution of press releases. This may be the reason why Japan's listed newswire service PR Times has increased sales and profits. In fact, its share price has risen and it just announced a stock split.
On the other hand, a growing number of PR firms—especially small or mid-sized boutique agencies—are launching or enhancing new services. One of them launched an online education and community building offering.
Rather than developing PR strategy or actively engaging journalists to increase media coverage, they often form groups online and collect a fixed monthly membership fee. Often, the mechanisms are designed to support participants as they improve their skills in the process. The organisers provide knowledge sharing and online support.
In this article, I would like to introduce some of these services.
Even before COVID-19, PR Academy K.K. has been providing training and media interaction for PR professionals on a monthly fixed membership fee. Organiser Tomokazu Kurita comes from a background in Dentsu PR. Currently, with 70 companies and 120 members, the academy draws on his experience and expertise to teach young professionals.
Many of the members are employees of venture companies and start-ups, and the average member has two to three years of experience in the industry. Currently, the academy is providing online expertise and increasing interaction with members and the media to provide ongoing support. They also have an award system for participants who have achieved outstanding results.
Perhaps in part to COVID-19, but the need for writing skills has increased as face-to-face opportunities have diminished and the importance of online content has increased.
Yu Oshima of Hotoribi LLC launched a programme in April and officially announced a monthly membership in July for those in need of PR writing skills. Forty percent of participants are in-house publicists, 40 per cent are freelance editors and writers, and the remaining 20 per cent are made up of aspiring PR professionals. At the moment, online workshops and social gatherings are being held twice a month to help participants improve their skills and the theme for July's course as how to write an event report. In August, the programme plans to delve into case study writing skills.
This author also runs the B-comi PR Club, which supports education and interaction for PR and marketing communications professionals at B2B companies. The club charges a flat monthly fee for participation, and it uses a Facebook group to provide interaction and advice to participants, as well as lectures on corporate PR and media. The majority of participants are from B2B tech companies. Last year, the club also held a study session inviting Misao Konishi, former head of public relations at Amazon Japan.
While the three programmes mentioned above are part of paid communities with a monthly subscription, some use a different business model.
For instance, a programme powered by PR giant Vector and led by Tetsuya Honda, the former managing director at Blue-current Japan (owned by Omnicom Group) and PR Professional of the Year at the PRWeek Awards 2015.
The programme—called Scale Powered by PR—has had more than 400 registrations within five months of its announcement. Scale offers online training with guest lecturers from media and corporate PR managers, with participants from regional cities outside of Tokyo.
Honda says that before COVID-19, he had planned to offer face-to-face training, but he does it all online now. Registration is free, and the business model is to attain paid-for referrals. The target participants are freelance publicists and those who support PR outside of their own company on the side called fukugyo koho.
Although this is only a small sample, I have the impression that online HR development and community businesses are on the rise in Japan. In addition to this, new services such as an AI-based press release distribution service, a social networking service that connects journalists and companies, and a web service that publishes company stories have been launched. Many of these services existed prior to COVID-19, but I believe they will be increasingly popular as face-to-face communications decline. We'll have to keep an eye on these companies' movements.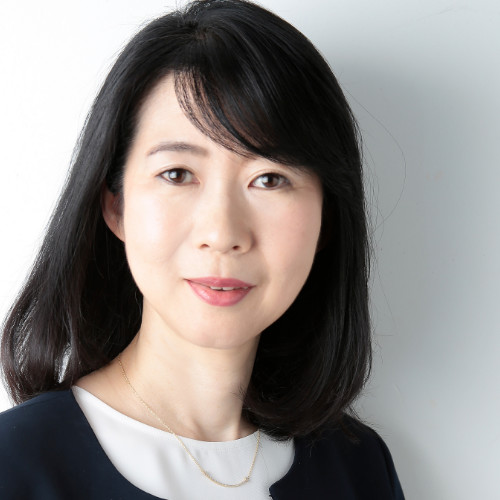 Kyoko Kato is president of B-Comi
---
Click here to subscribe to the FREE Asia PR & comms bulletin to receive dedicated news, features and comment from the region straight to your inbox. Make sure you register for the site to access more than one story per month.
To submit a news, comment, case study or analysis idea for the Asia bulletin, email Surekha.Ragavan@haymarket.asia